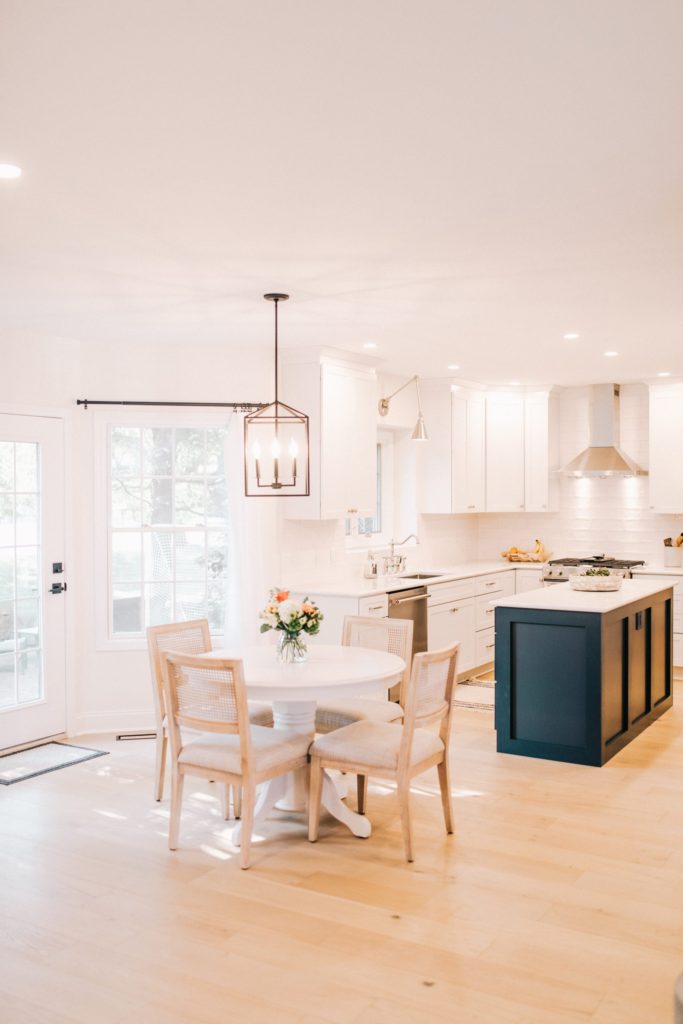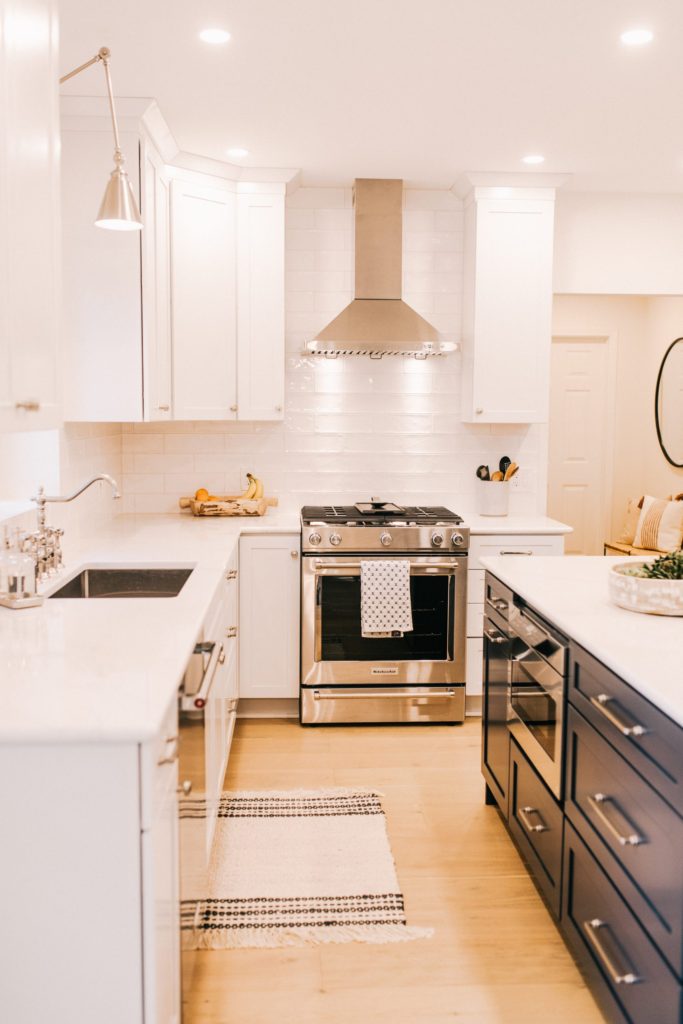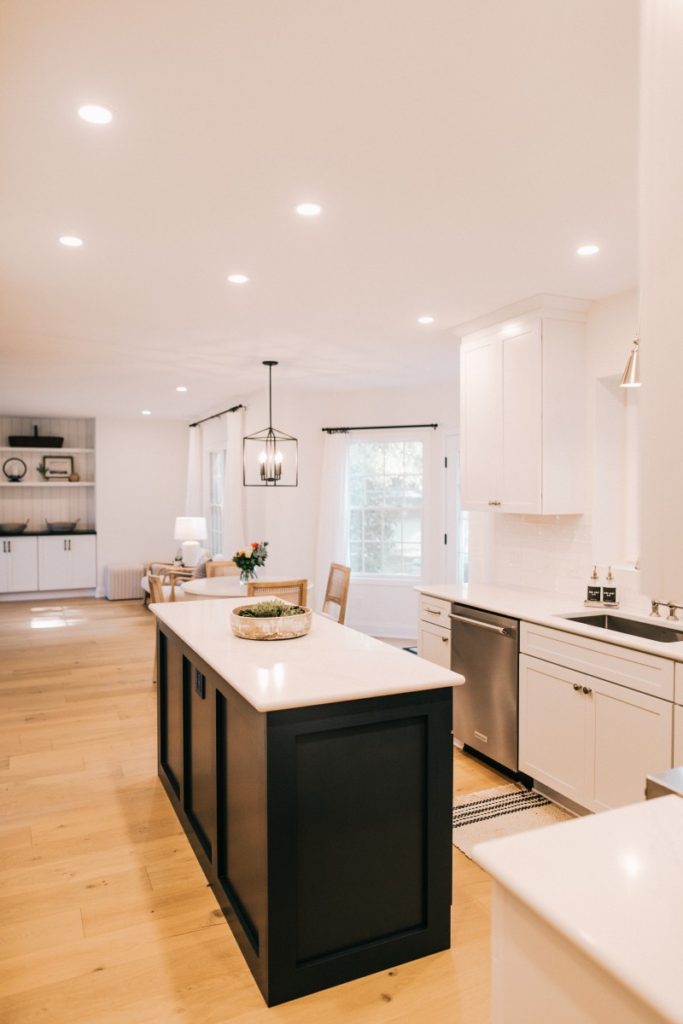 Project Overview
Like many other homeowners, our client decided that it was in their best interest to renovate their existing home rather than move. They knew they wanted to update their home, but weren't sure how to make that dream become a reality. That's why we started this project with a design consultation! From there, we presented our vision and the homeowner trusted us to apply that vision to their home.
We designed and planned the entire renovation project, drafted a detailed proposal, and included a staging and decor budget. Like any other project, our goal was not only to update their existing space, but give them features and finishes that are unique to their specific home. Establishing clear communication and trust with our client was vital to the success of this large-scale renovation!
Design Consultation
Cabinetry & Countertops
Recessed Lighting
Hardwood Flooring
New Kitchen Layout
Paint, Trim, and Finishing
Stairs & Railing
Fireplace Facelift
Before & After
Slide the orange handle below left and right to see the before and after photos of this project!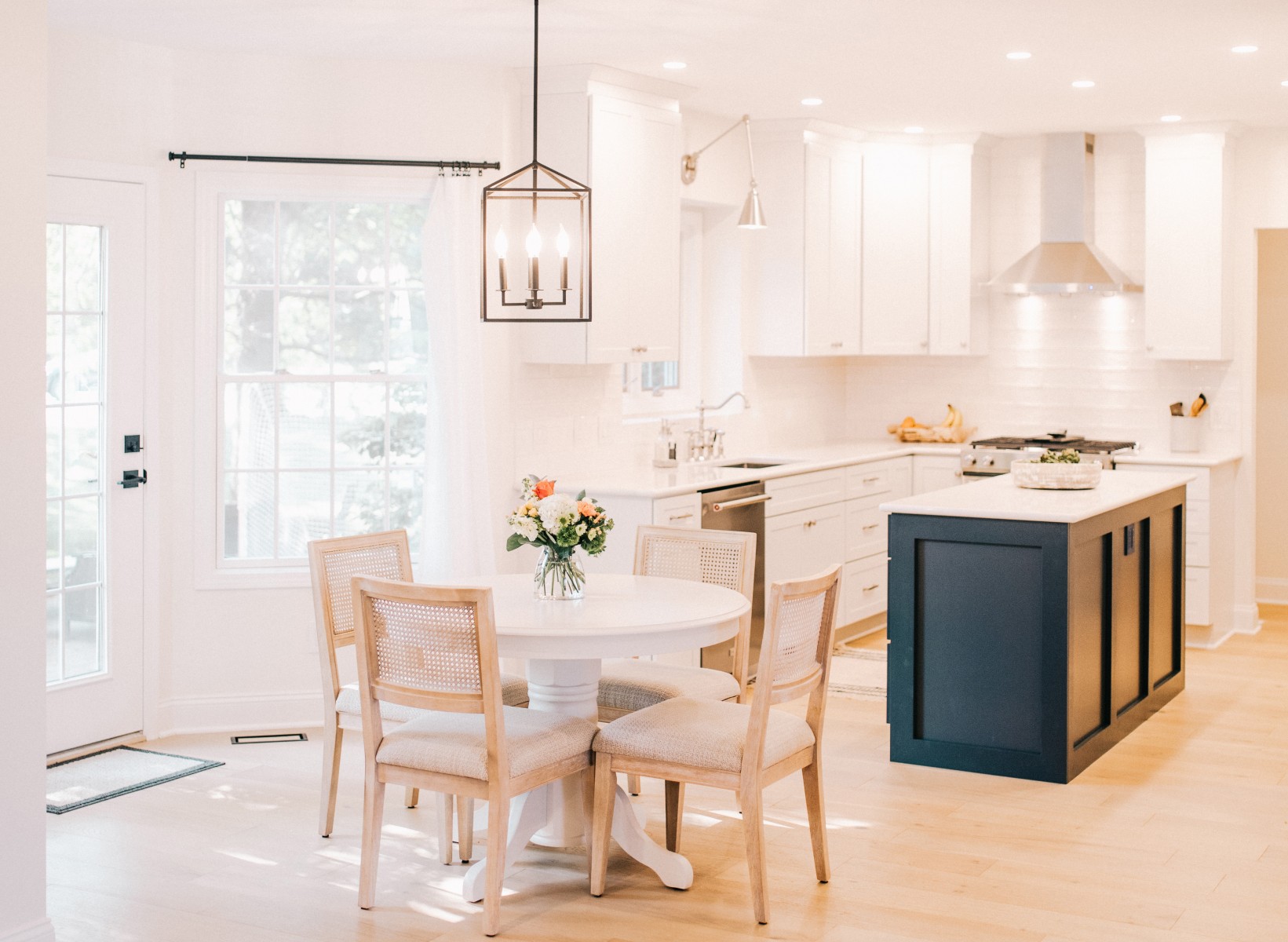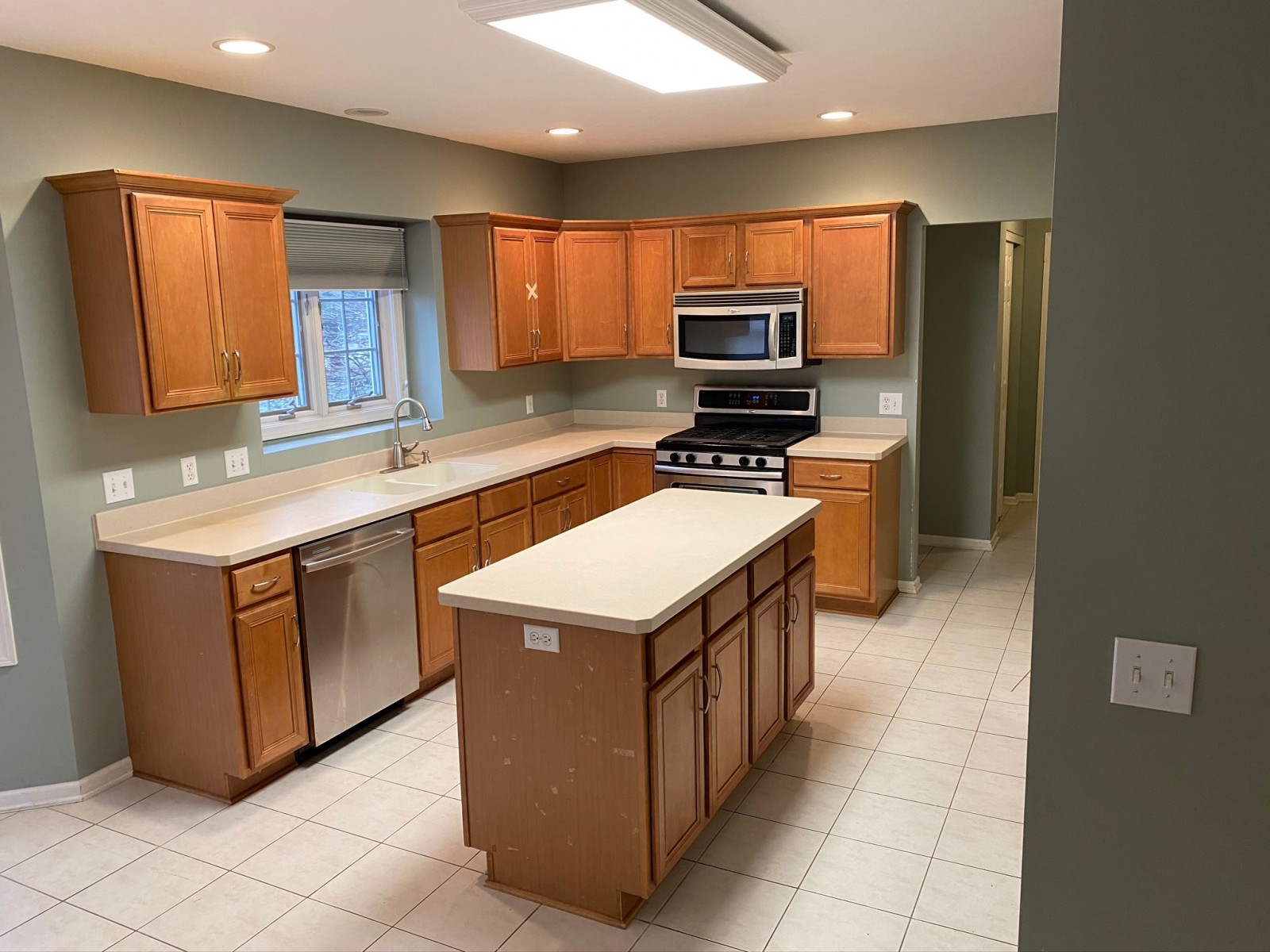 Three weeks into this renovation, we we're faced with a global pandemic and state-wide mandatory shutdown. Finding this out on a Friday afternoon, we worked tirelessly through the weekend to minimize the inconvenience to the homeowner. We finished the floor and installed temporary countertops, plumbing, and appliances in the kitchen to make the space usable until we could resume progress on their project.
Once we were able to resume work, our team worked quickly and efficiently without sacrificing quality or communication to get this project over the finish line. We couldn't be happier with how everything turned out and we're thankful that the homeowner put complete trust in our team to guide them through the entire renovation process.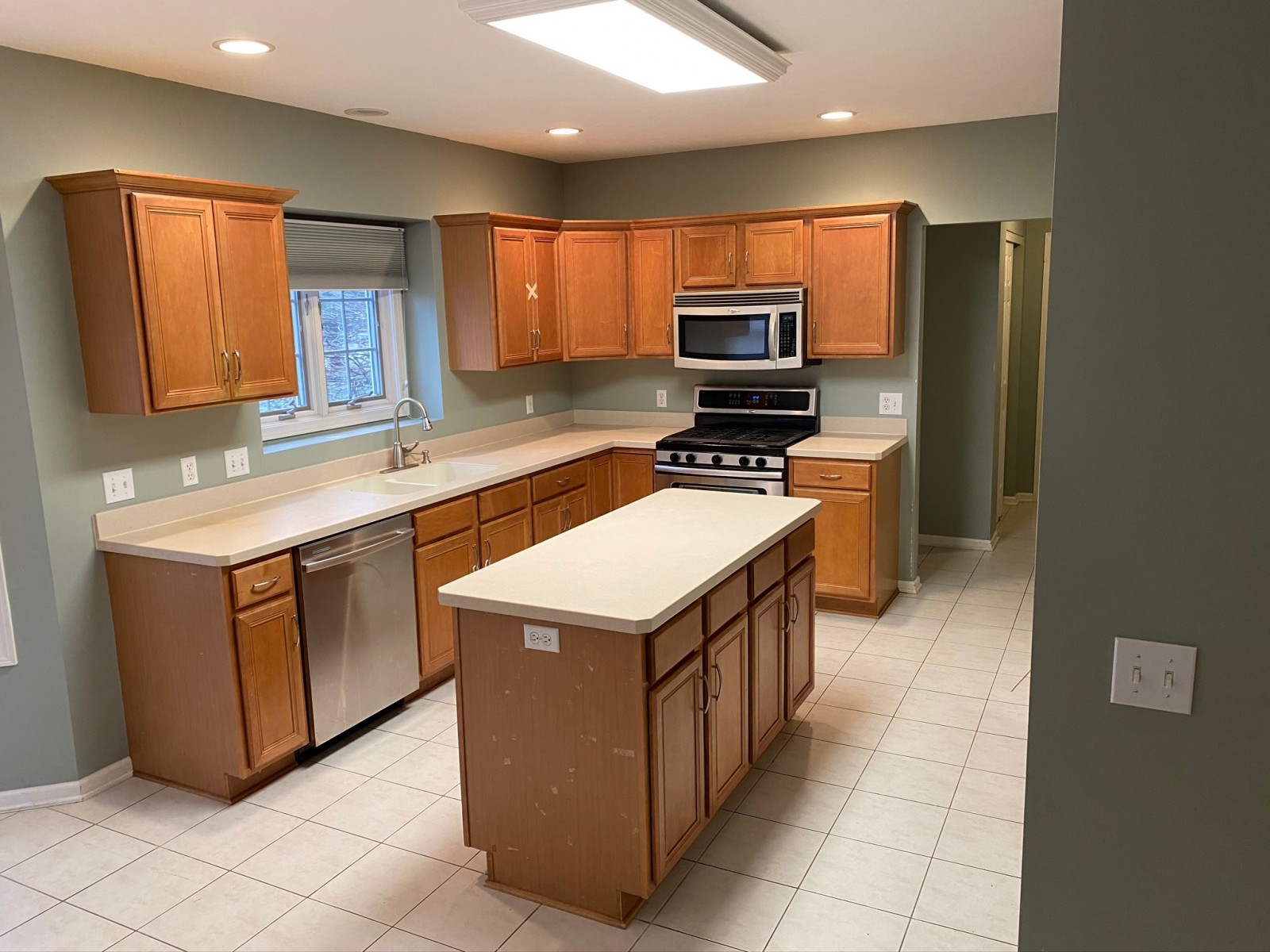 Project Image Gallery
View the images of the completed project and the final results of our teams hard work