Our Services
Large-Scale Renovations
We'll help you design and build your dream large-scale renovation from start to finish and work closely with you to bring your vision to life!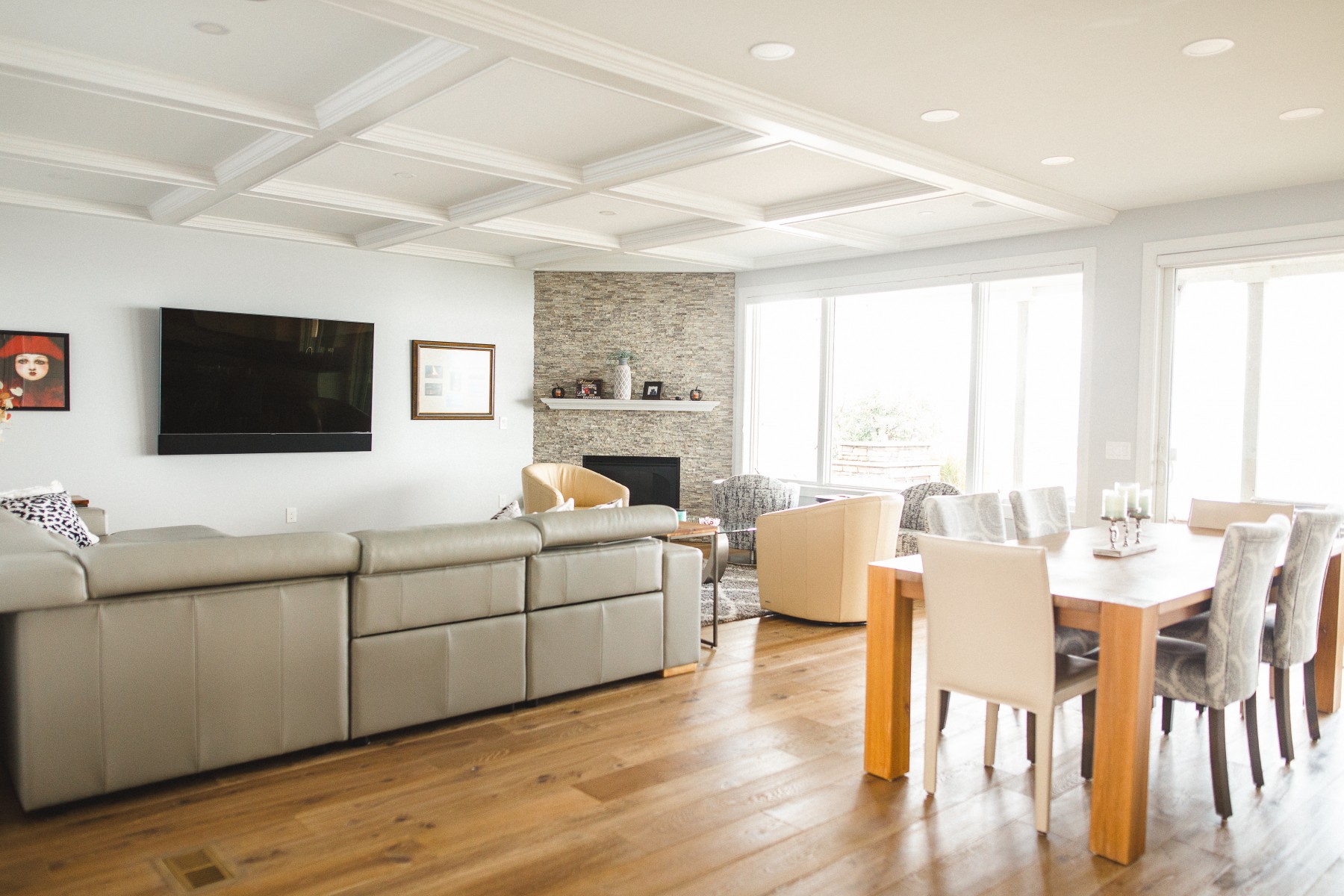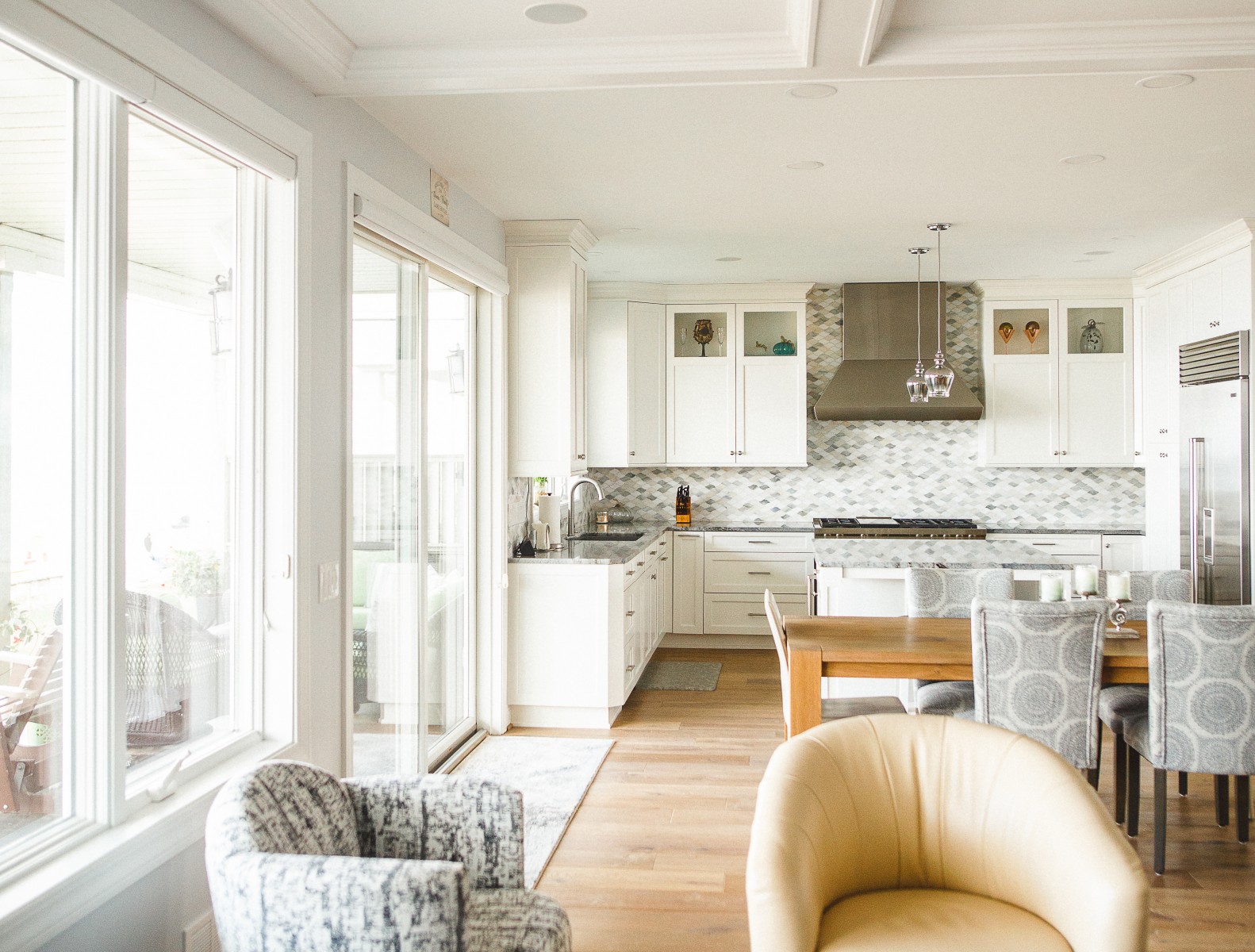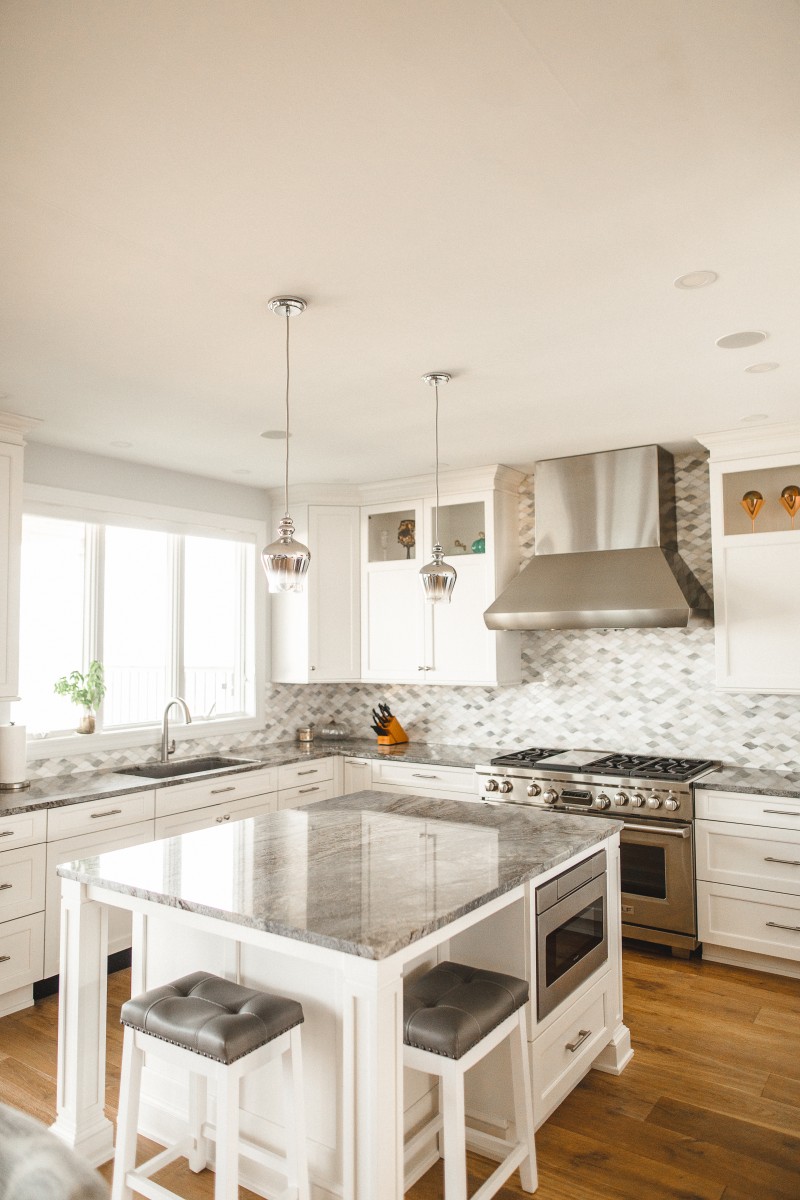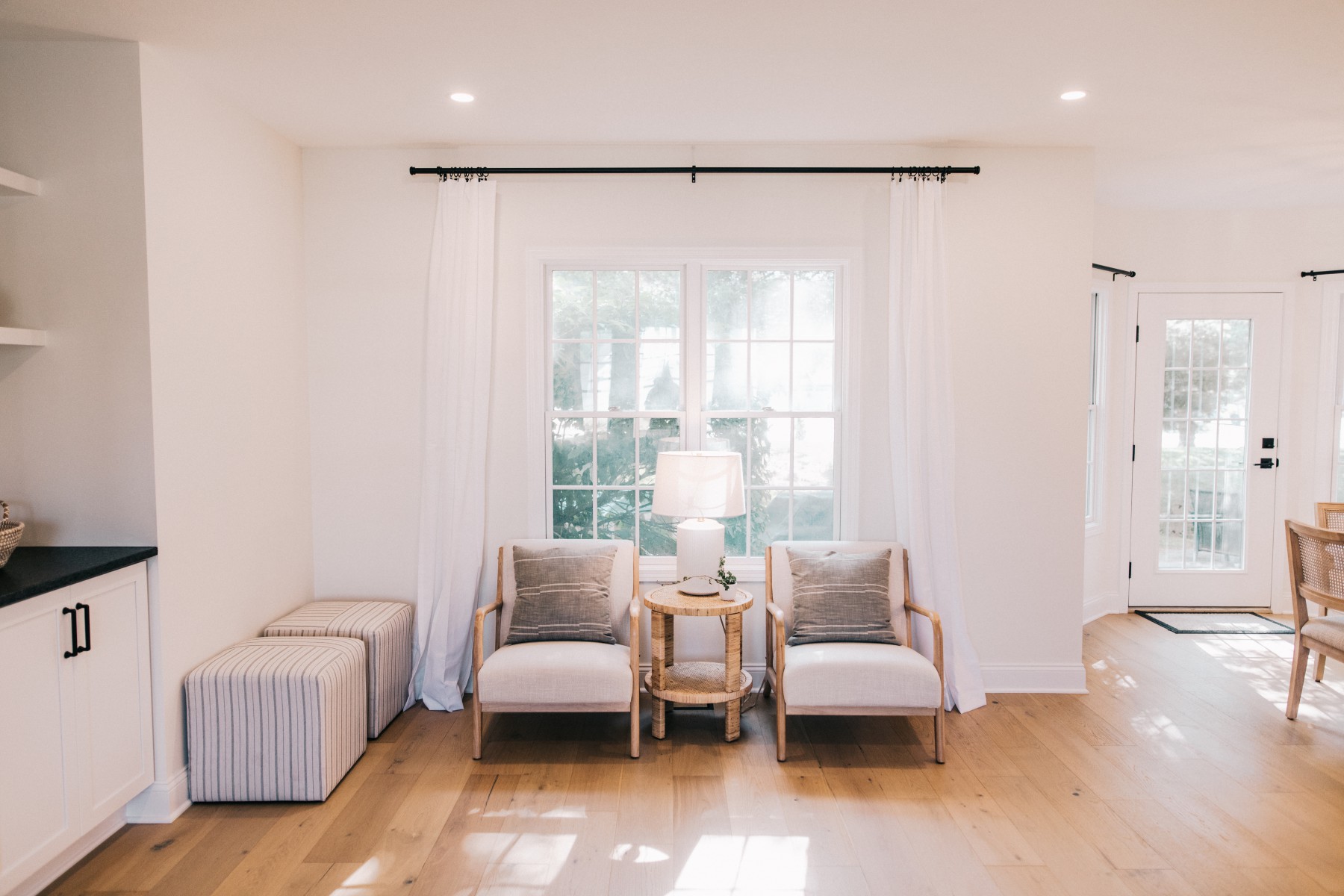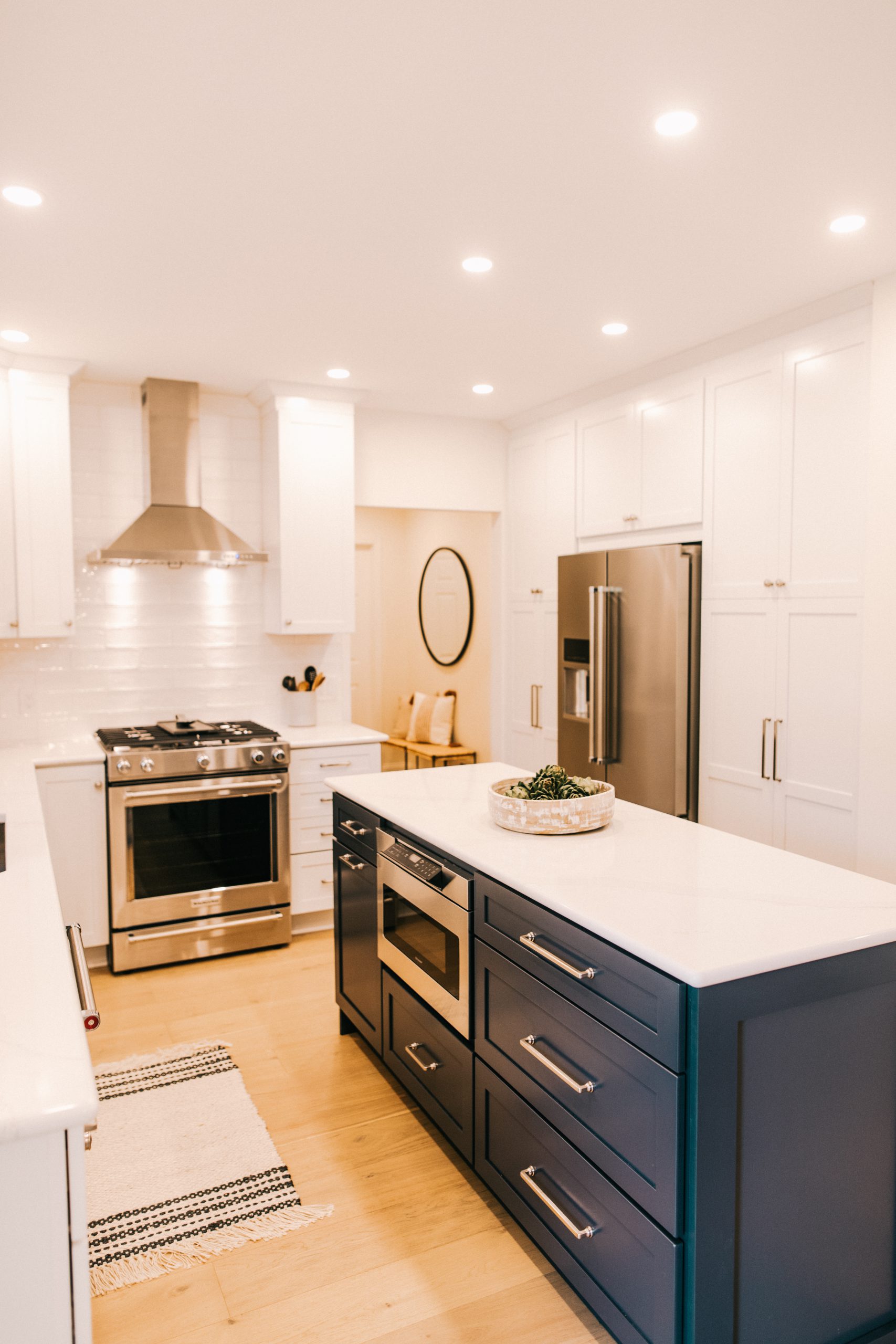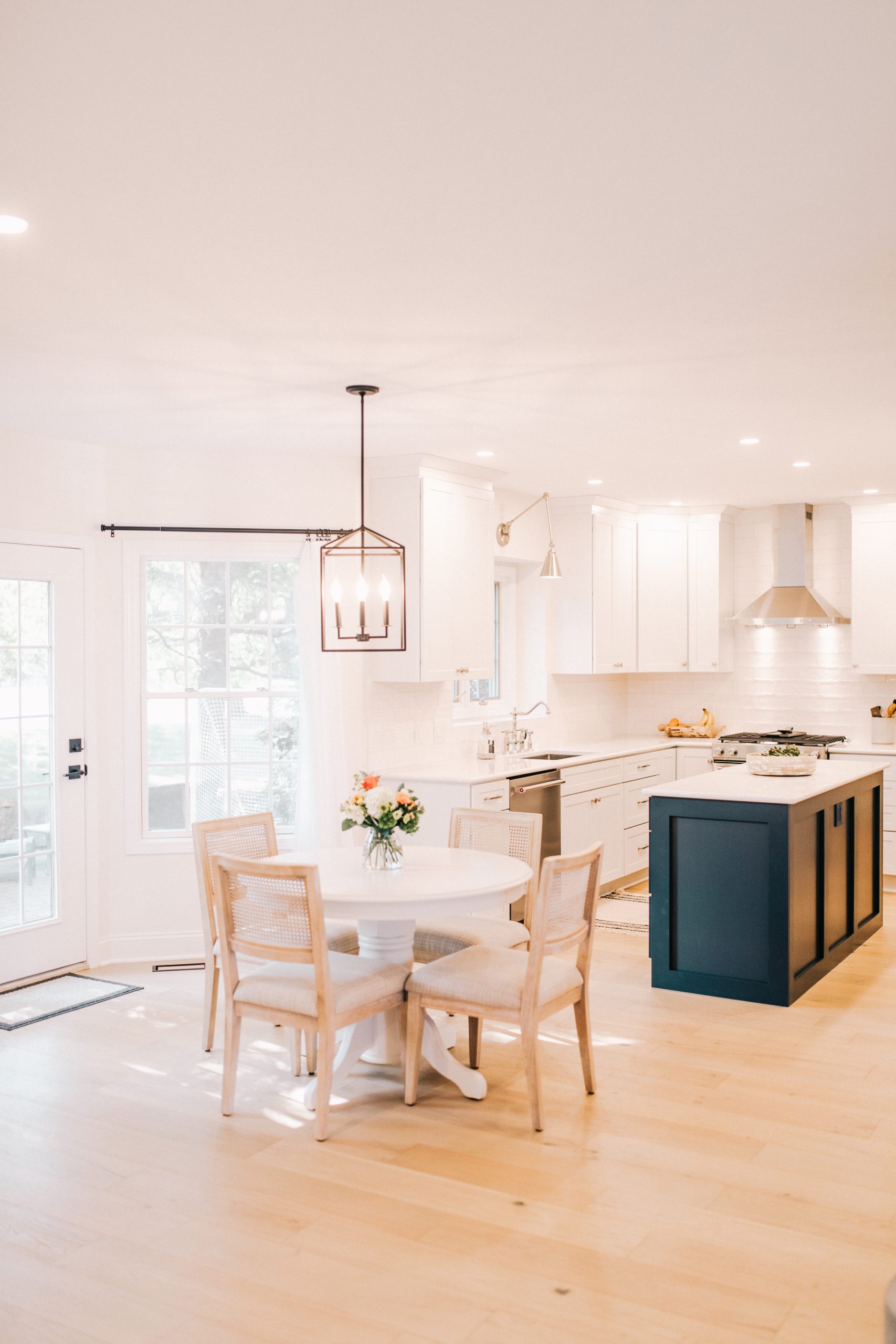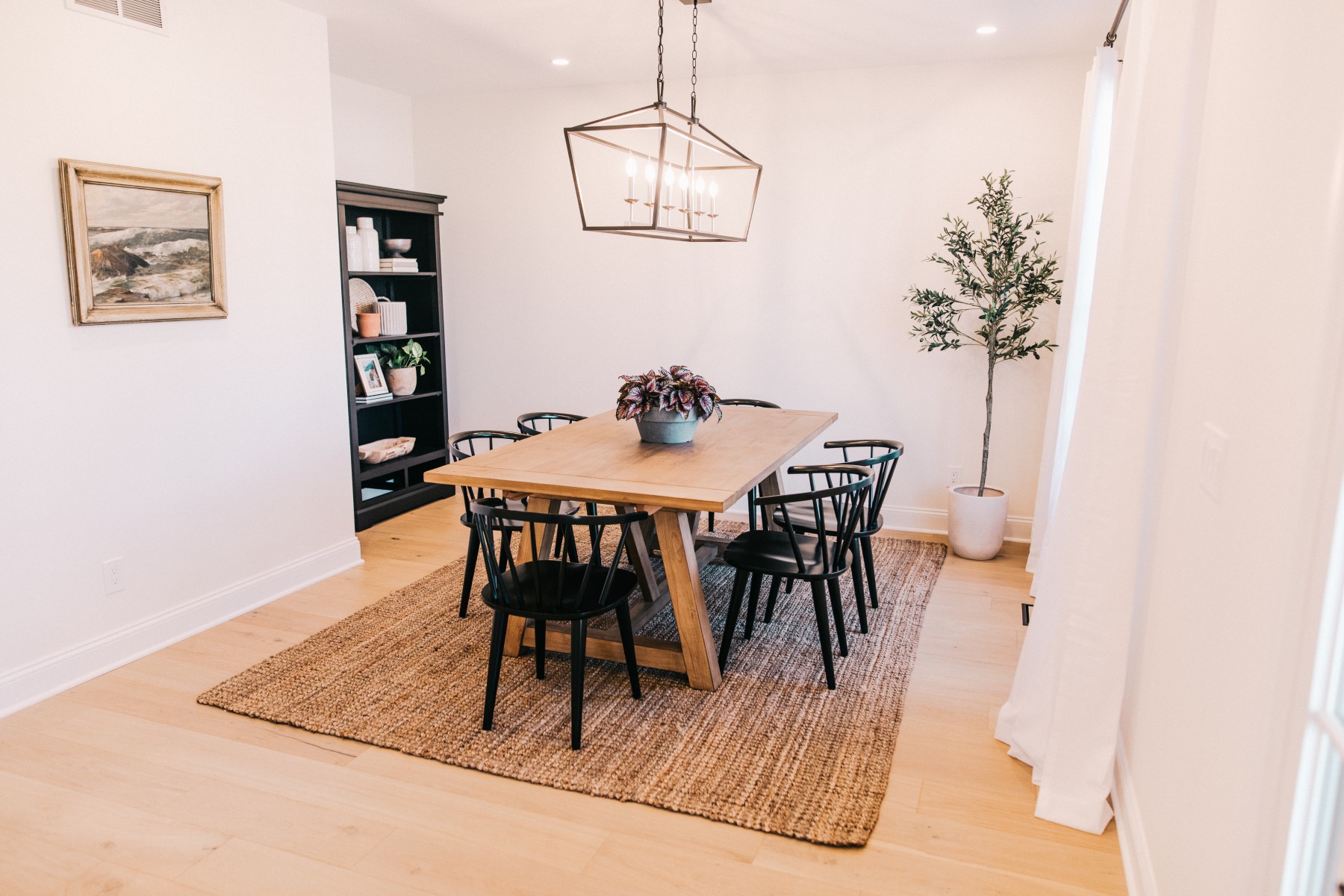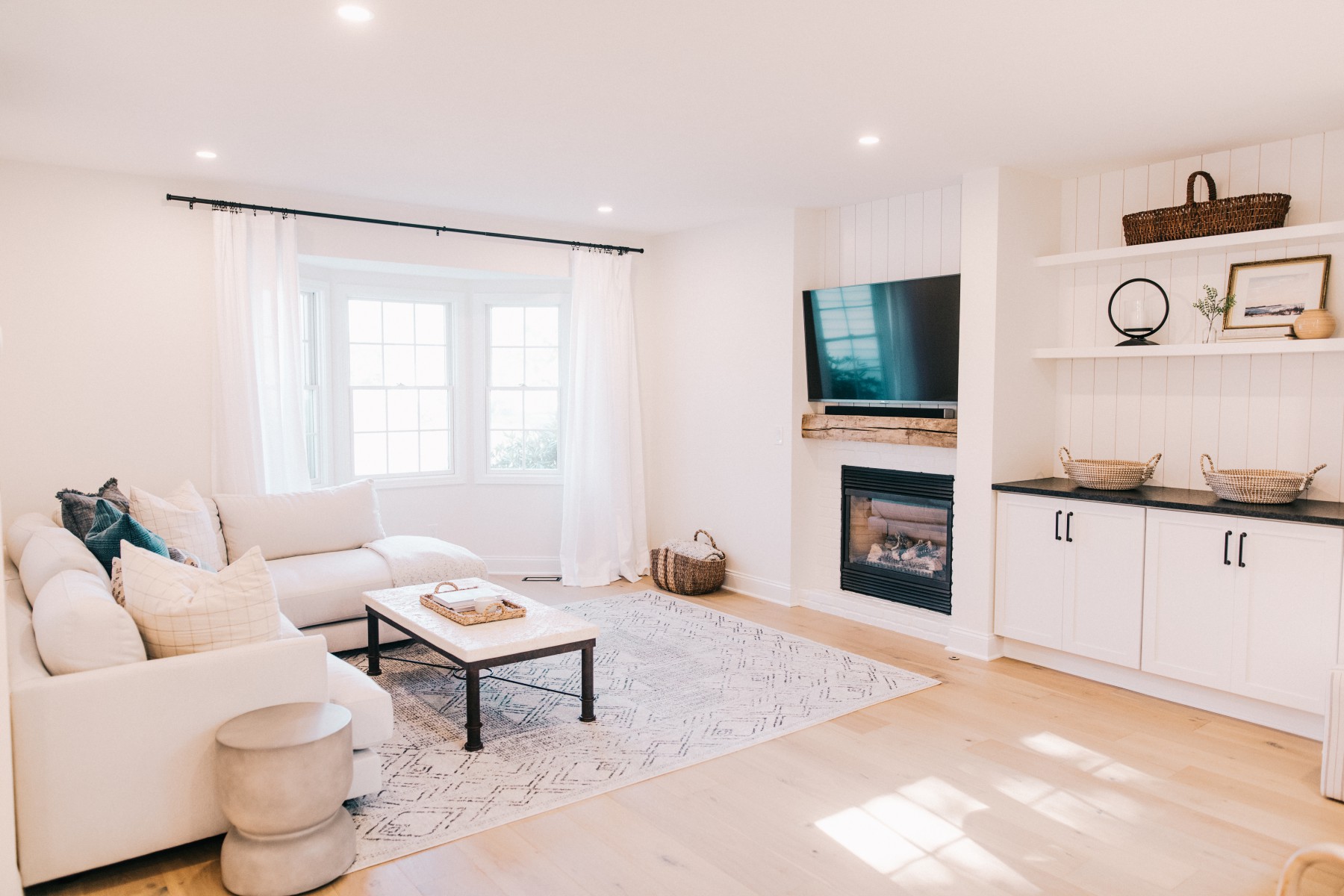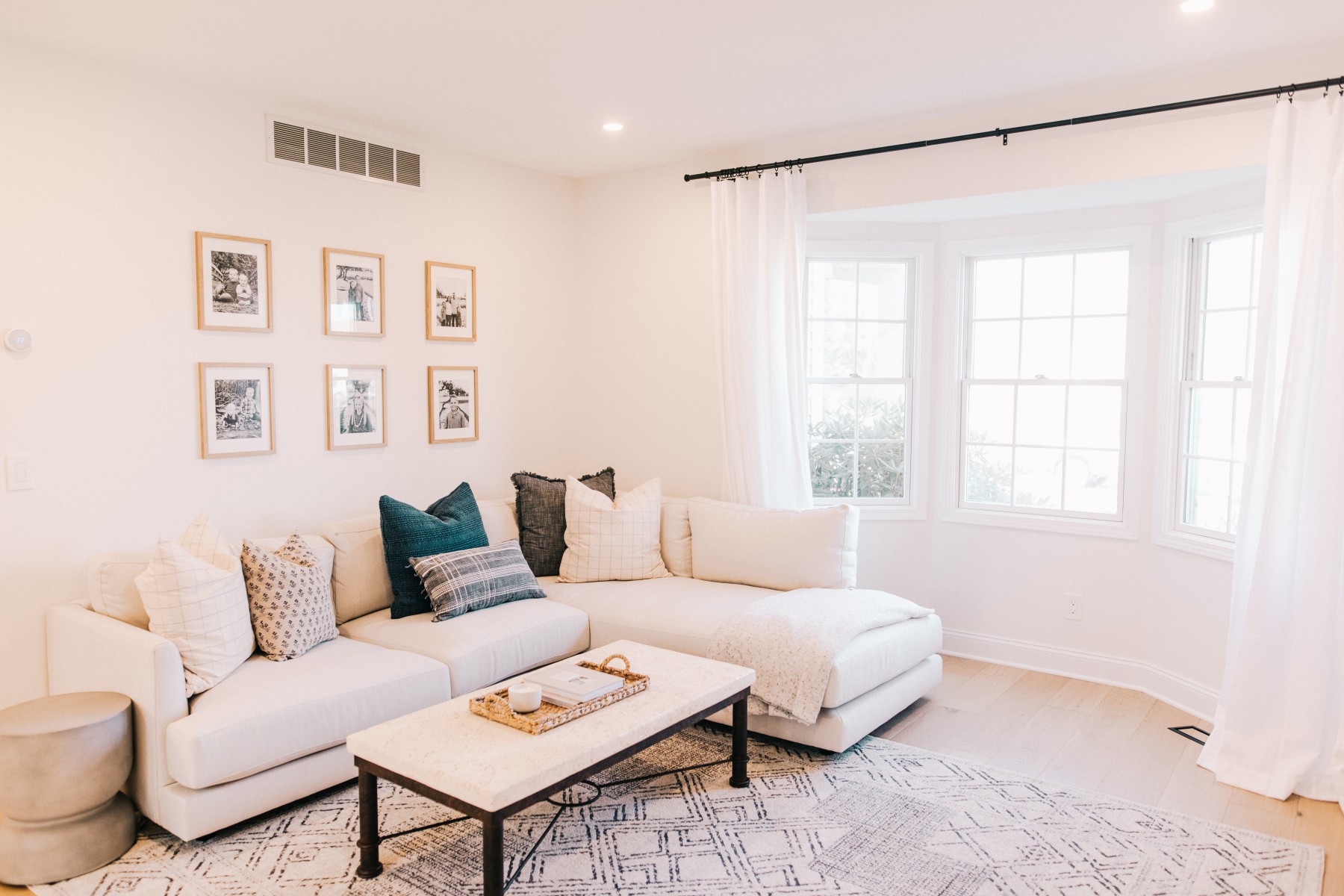 What you need to know:
Large-scale remodels typically take anywhere from 6 -12 weeks and can cost between $50k - $200k depending on your specific needs. We'll provide a custom quote if we're the right fit to work on your project!
Service Overview
Sometimes moving to a new home is too expensive or unrealistic. Even if you could find a new home, it will still require renovations to truly make it yours. If you love the location, school district, or memories made in your current home, a large-scale renovation can be a great option.
Large-scale renovations mean we're updating more than one room in your home. With our design and renovation specialists, we can transform your space into the home you've always dreamed of. We can help you open up your floor plan, add a master en suite, move your laundry room upstairs, repurpose existing rooms, or provide additional living space.
Our goal with a large-scale renovation is to first identify your frustrations with your current home. Then we'll reimagine, design, and build a functional space that provides the comfort and warmth you've been wishing for.
What to Expect
Large-Scale Renovation Services
Every project is unique and we'll work with you to create a custom quote, but these are some of the common services we're happy to provide when you hire us for your next project.
Layout Design & Changes
Multi-Room Design
Fireplaces
Masonry
Built-Ins
Custom Carpentry
Railings & Banisters
Furniture & Decor
Integrated Lighting
HVAC
Plumbing
Electrical
Framing & Drywall
Painting & Finishing
Flooring
Windows & Doors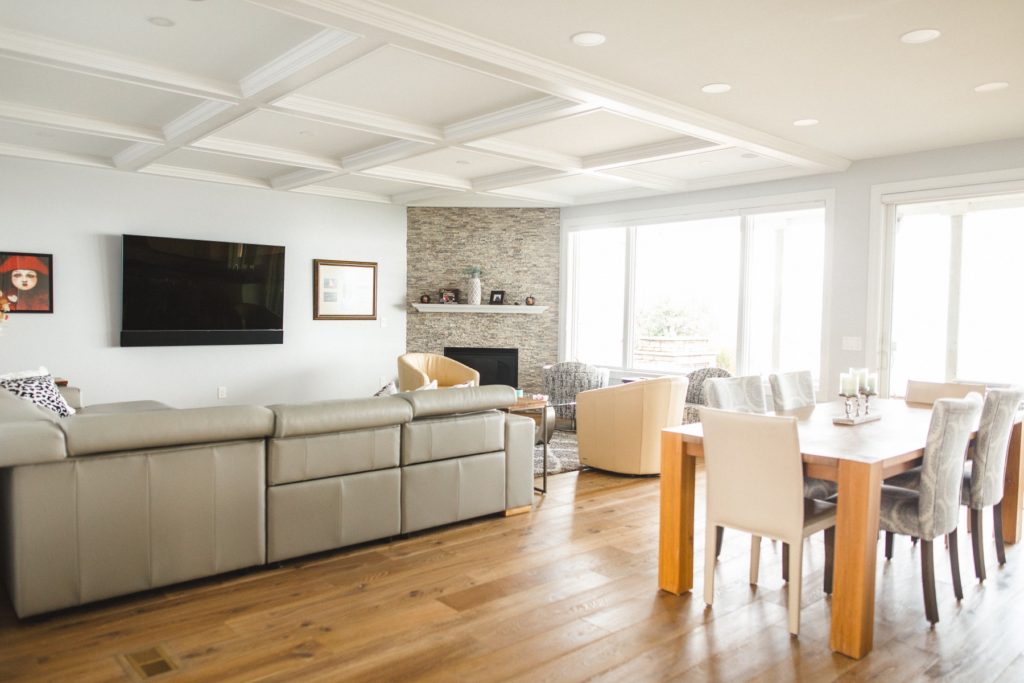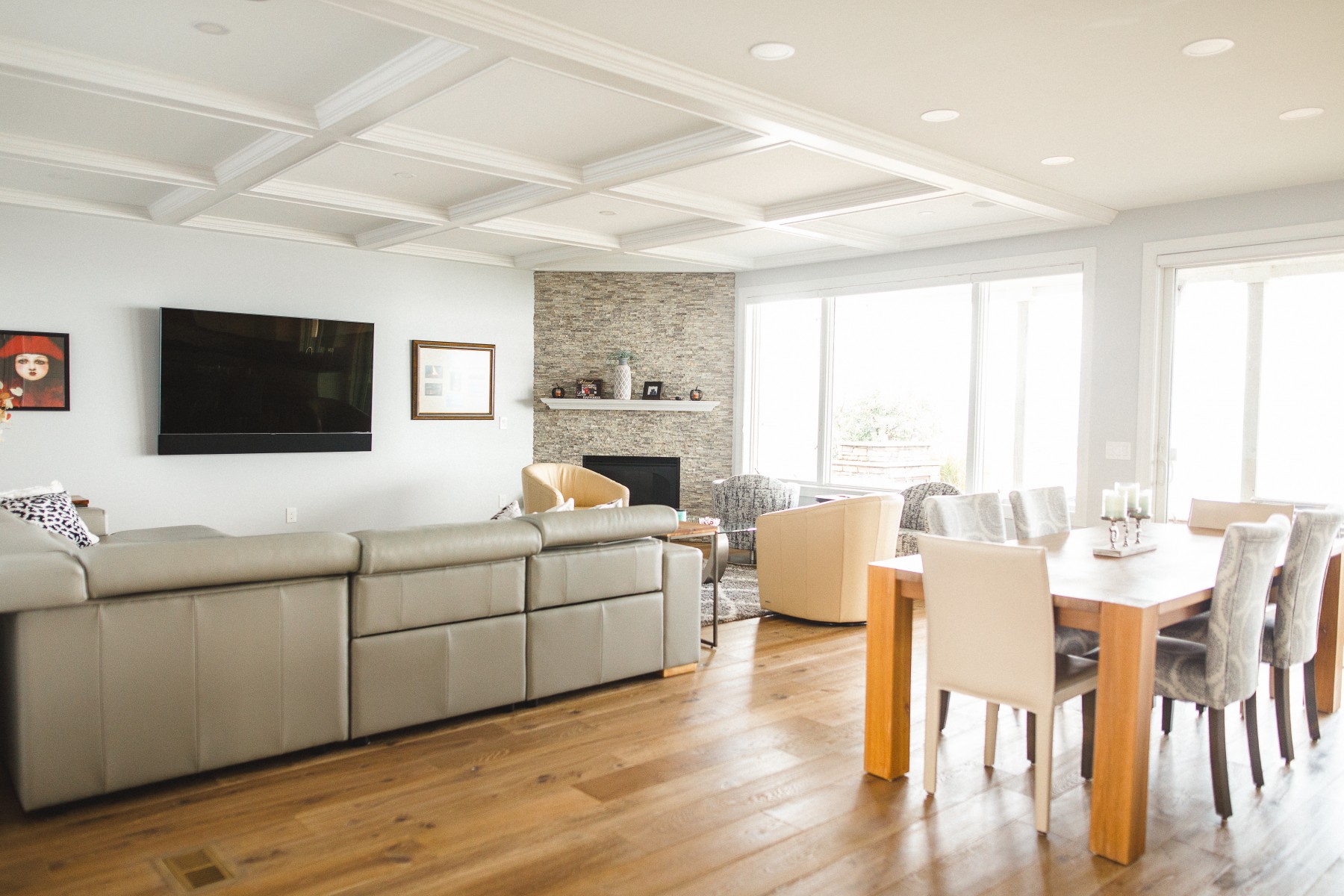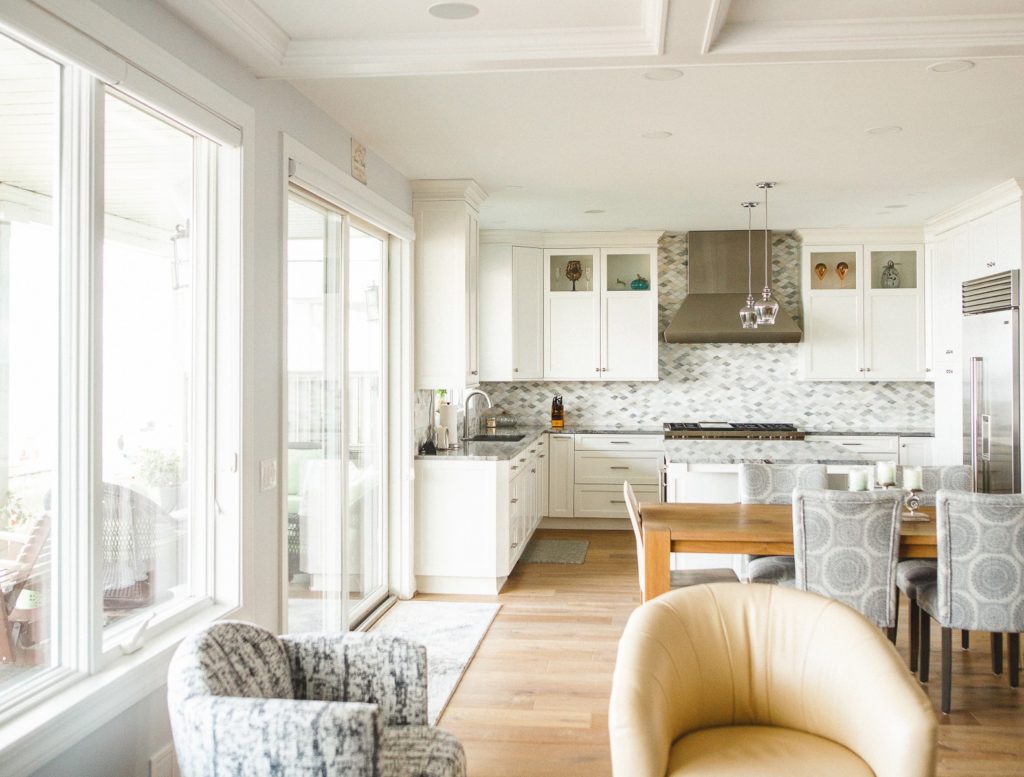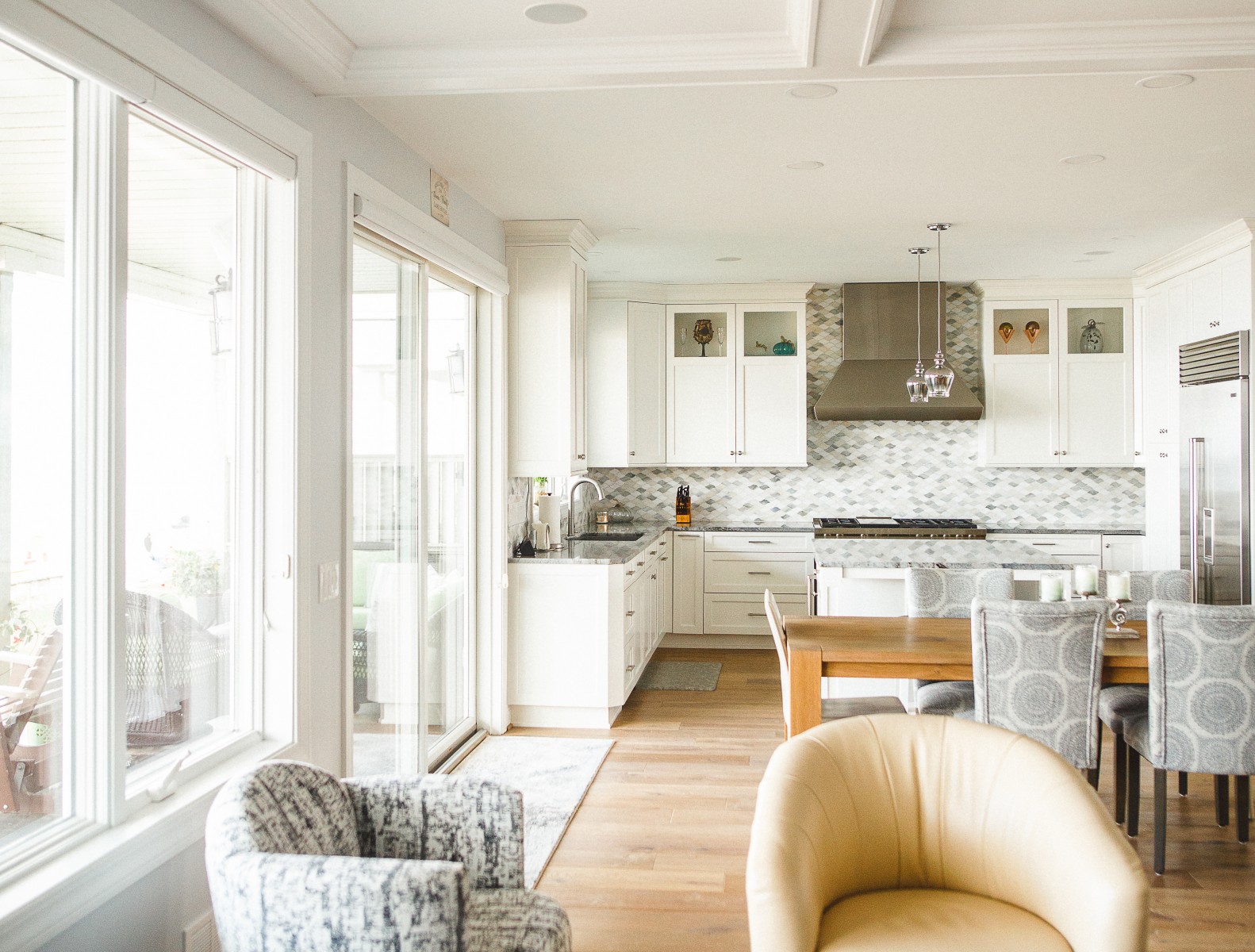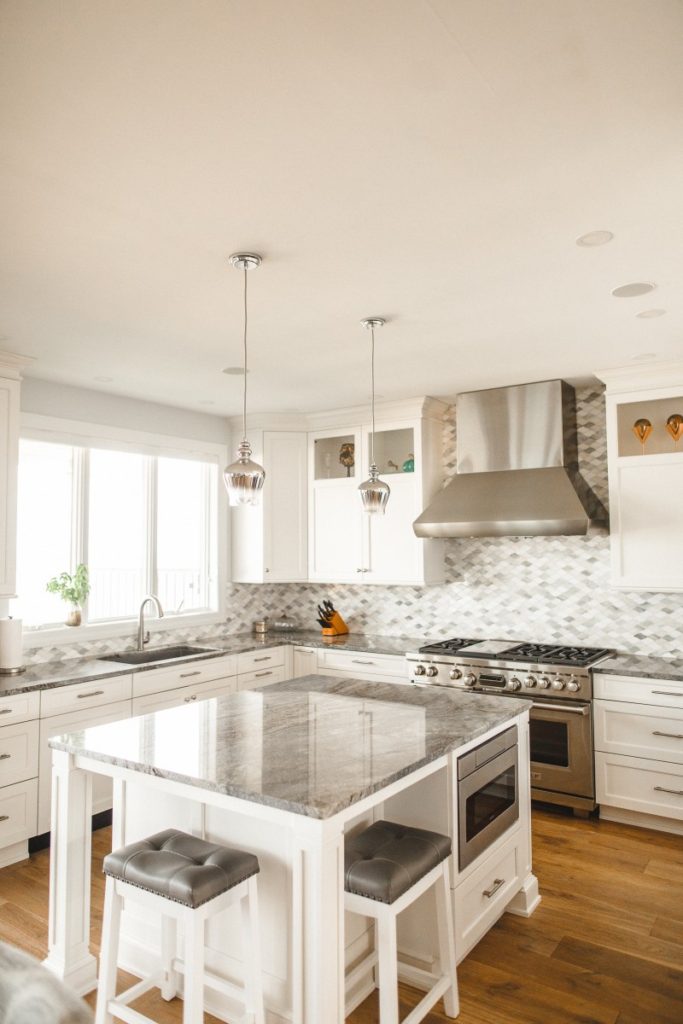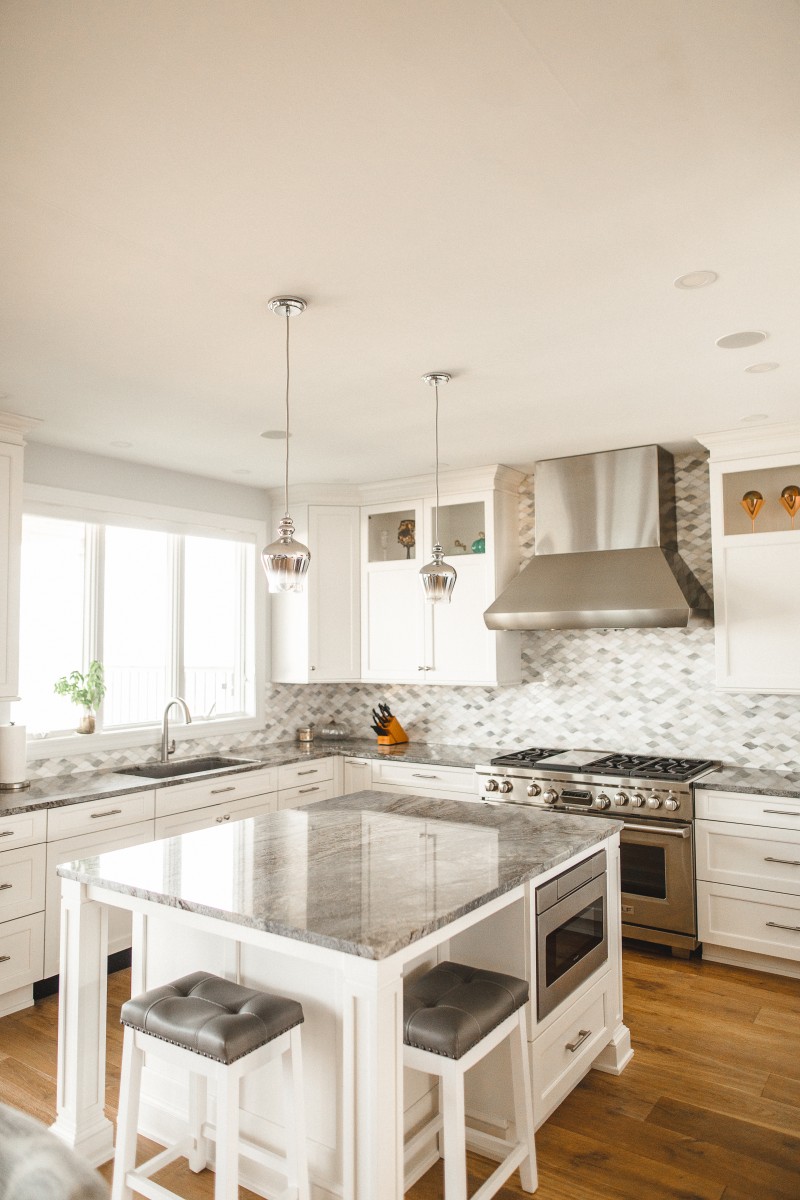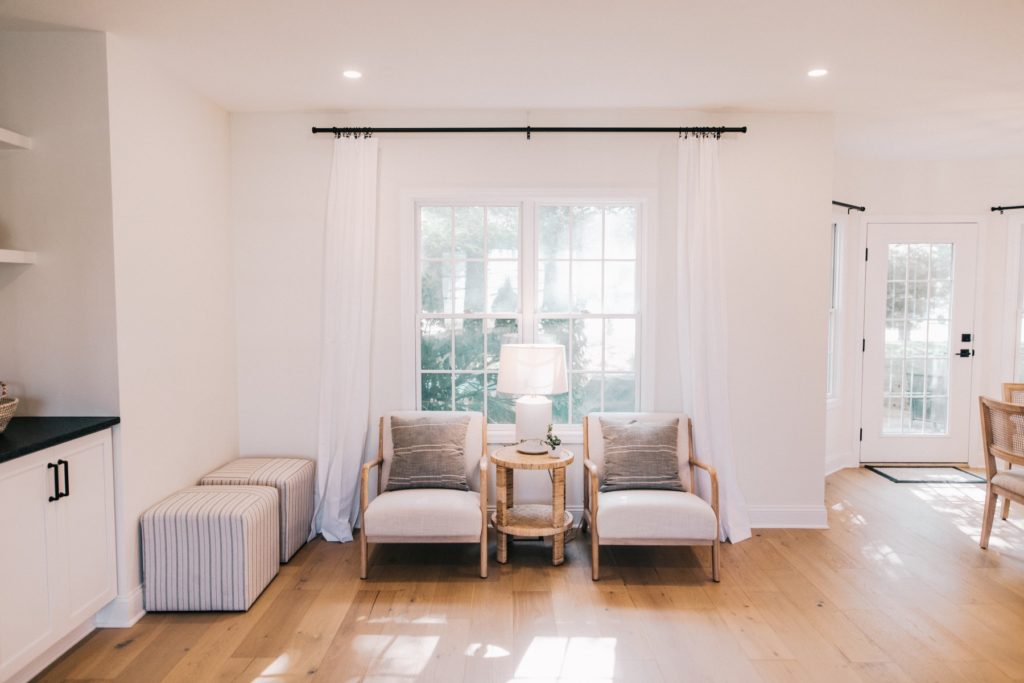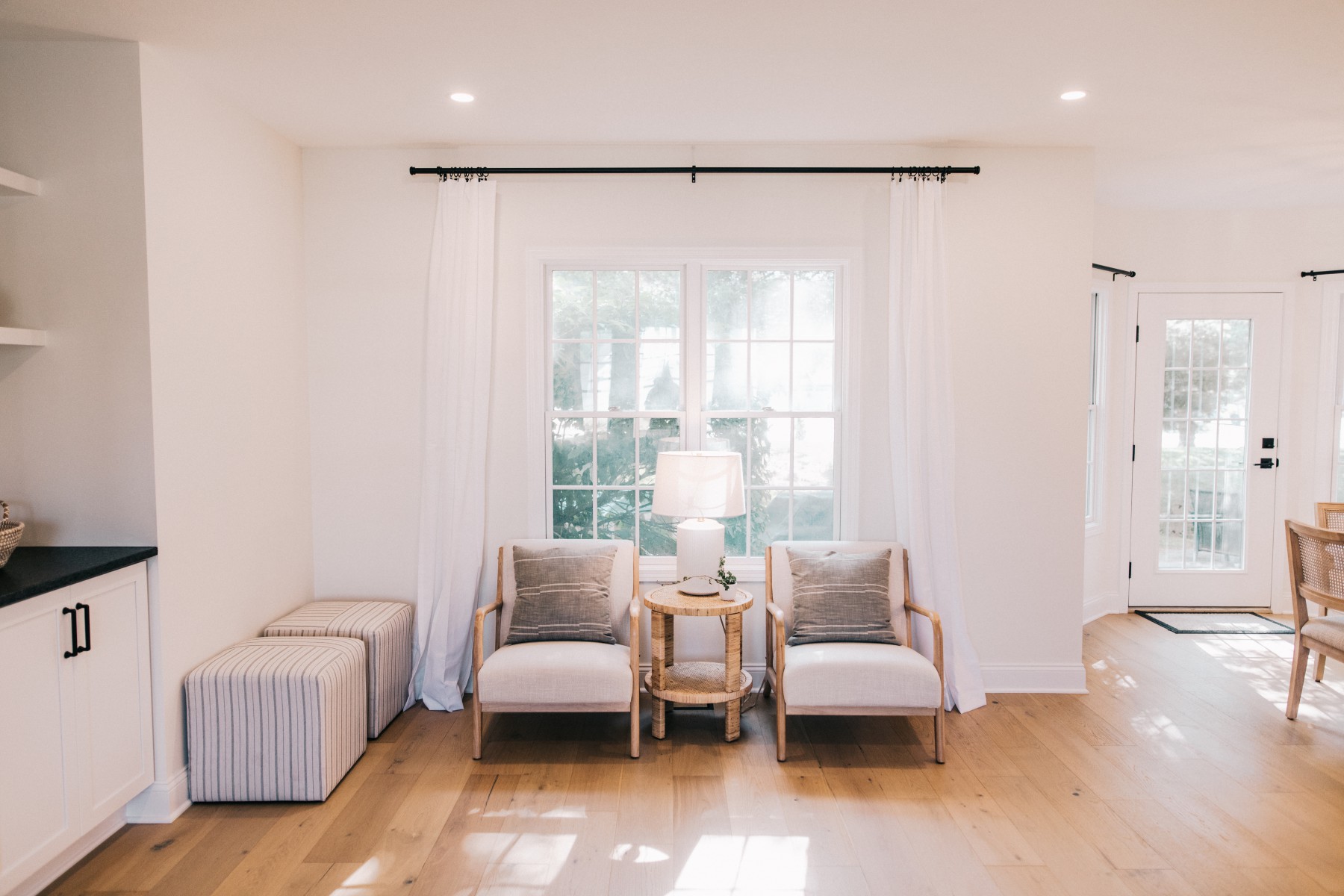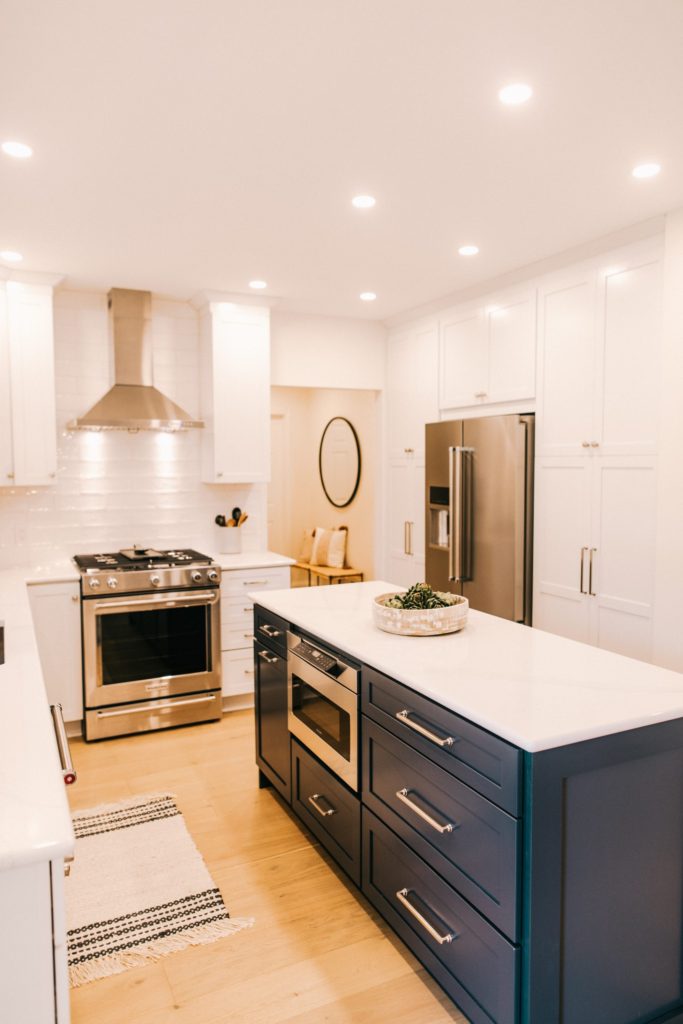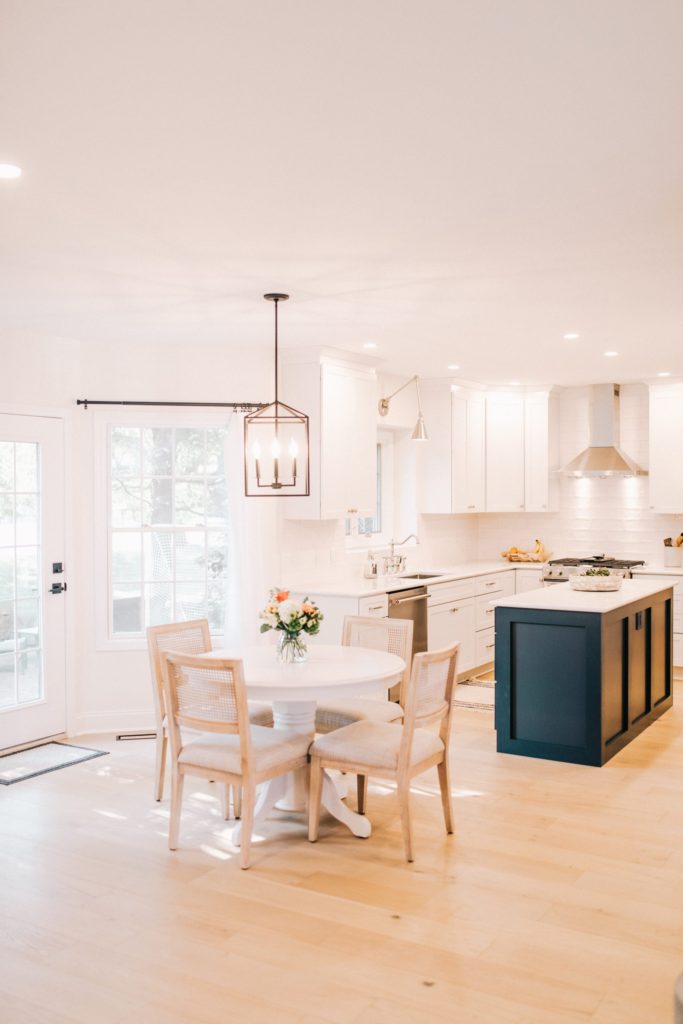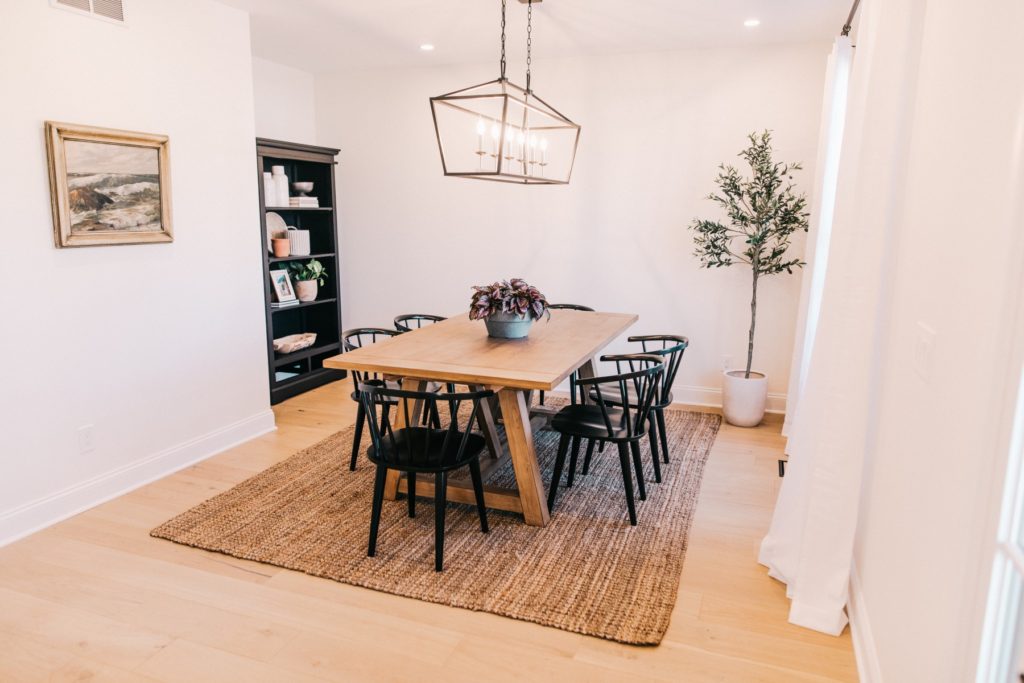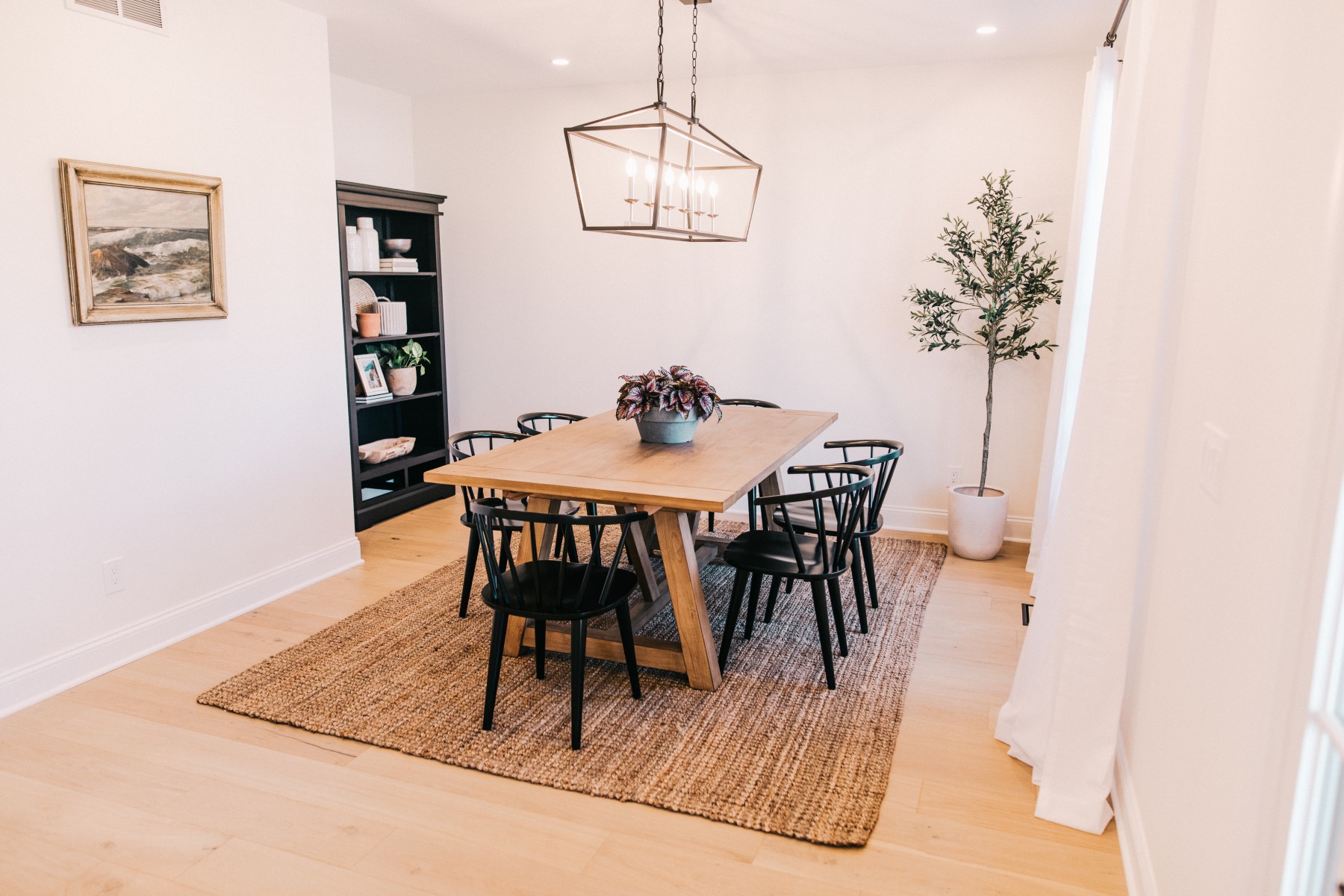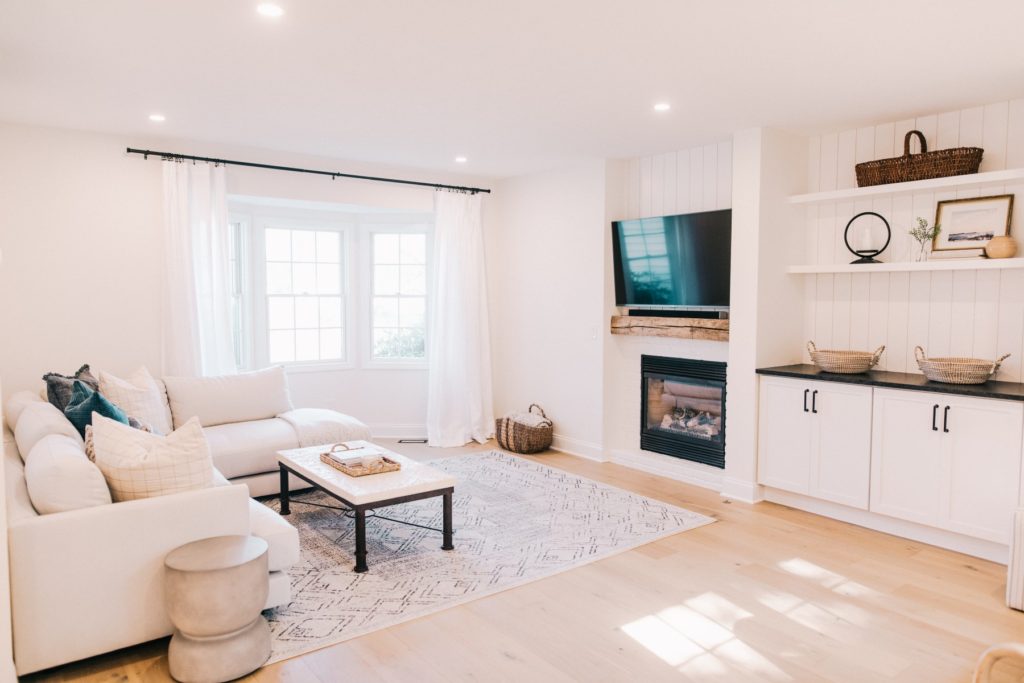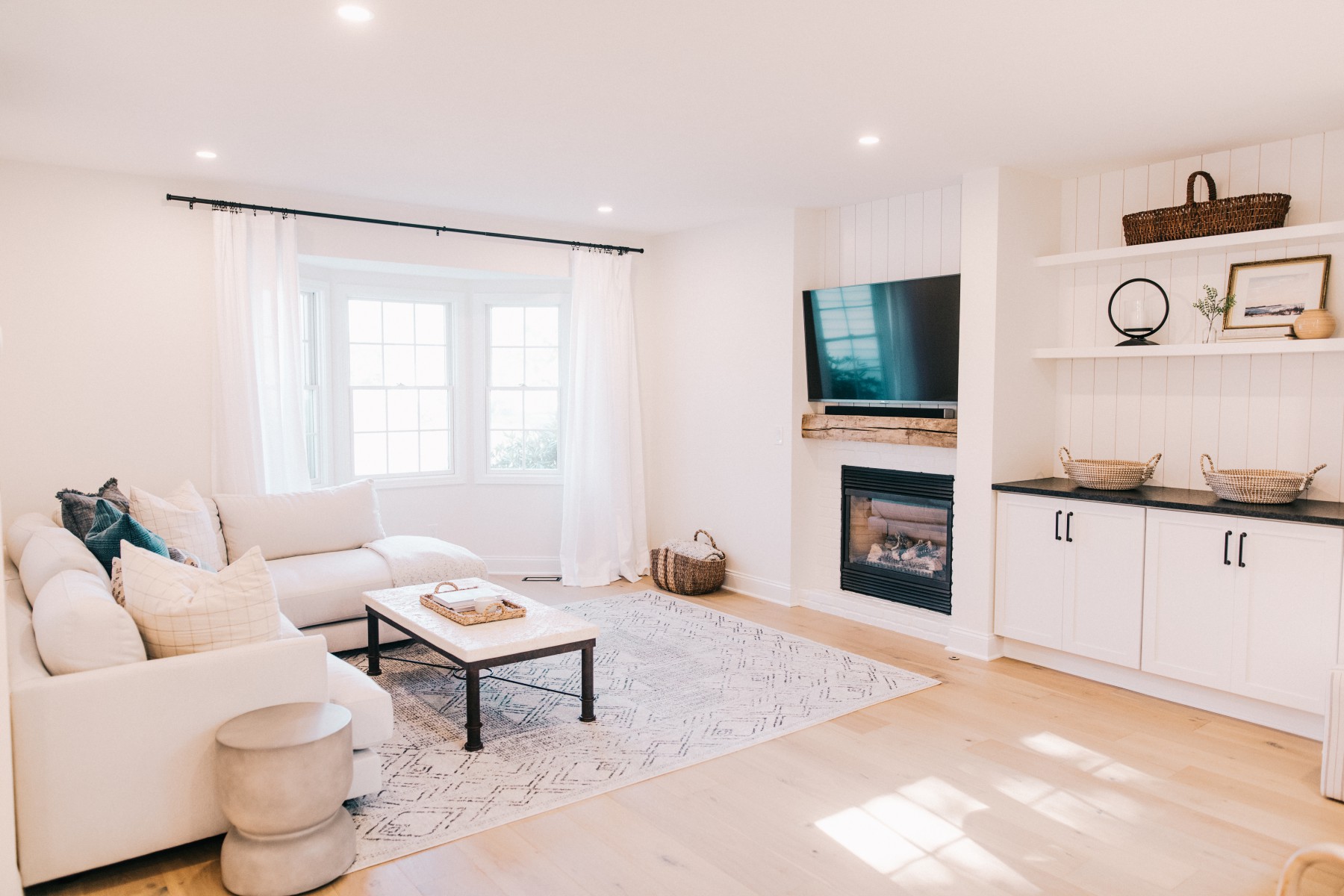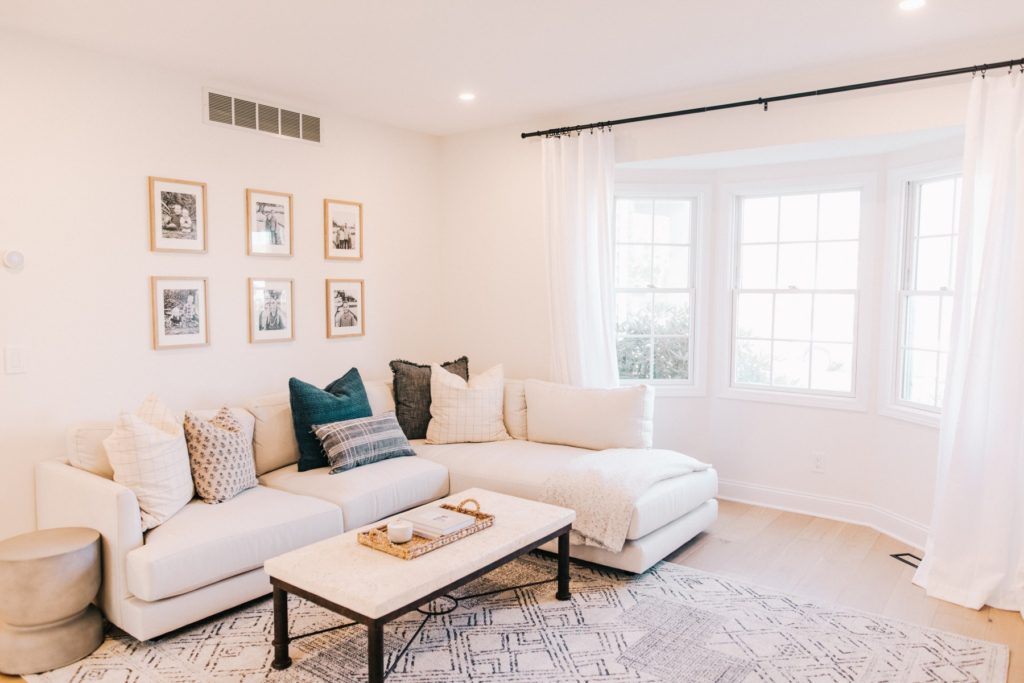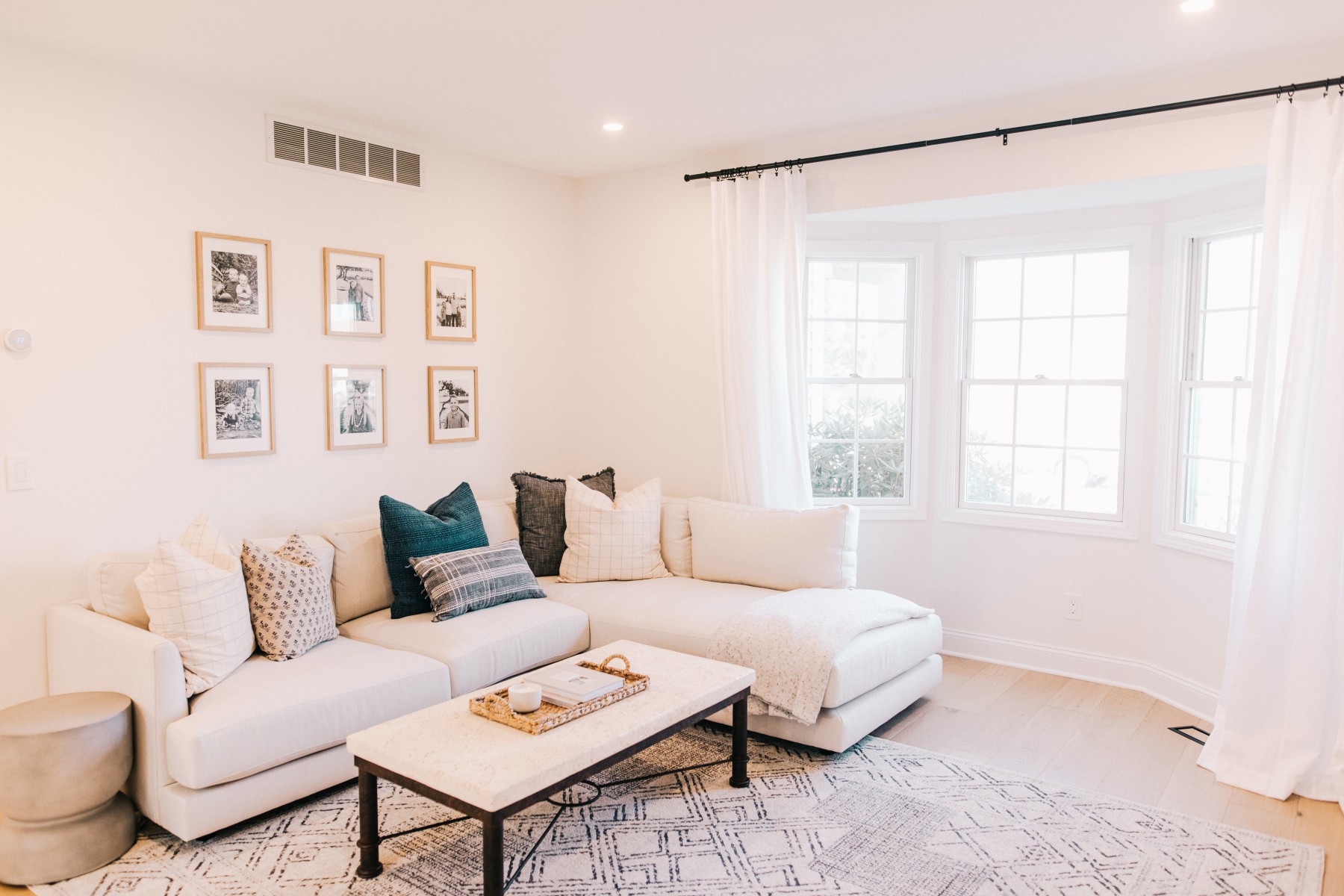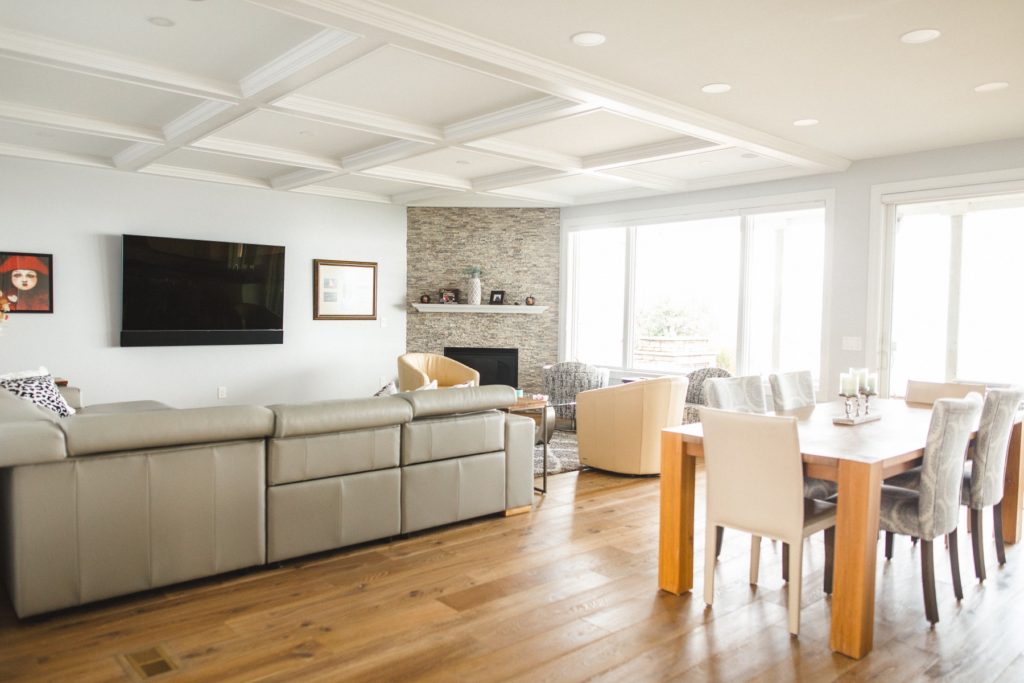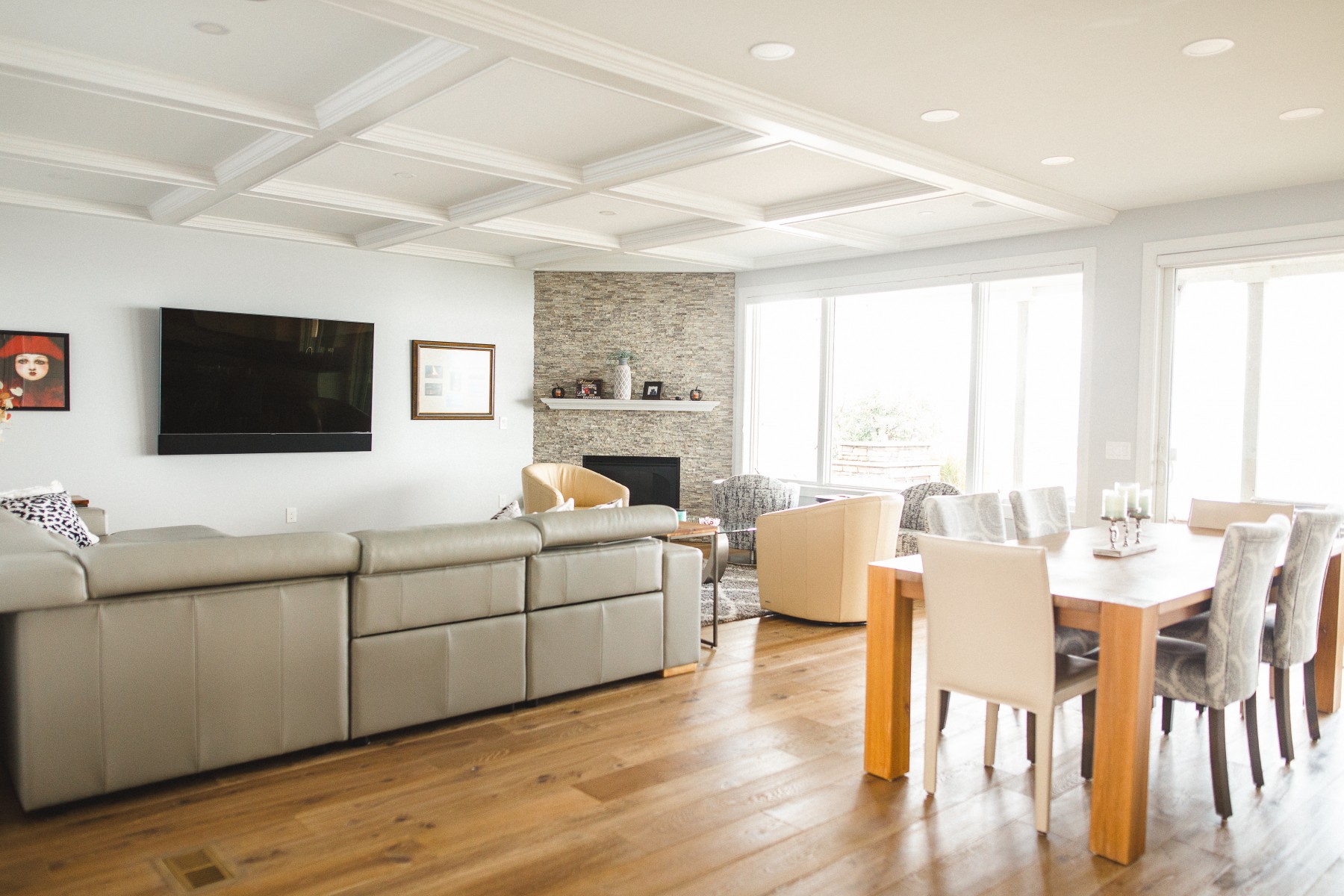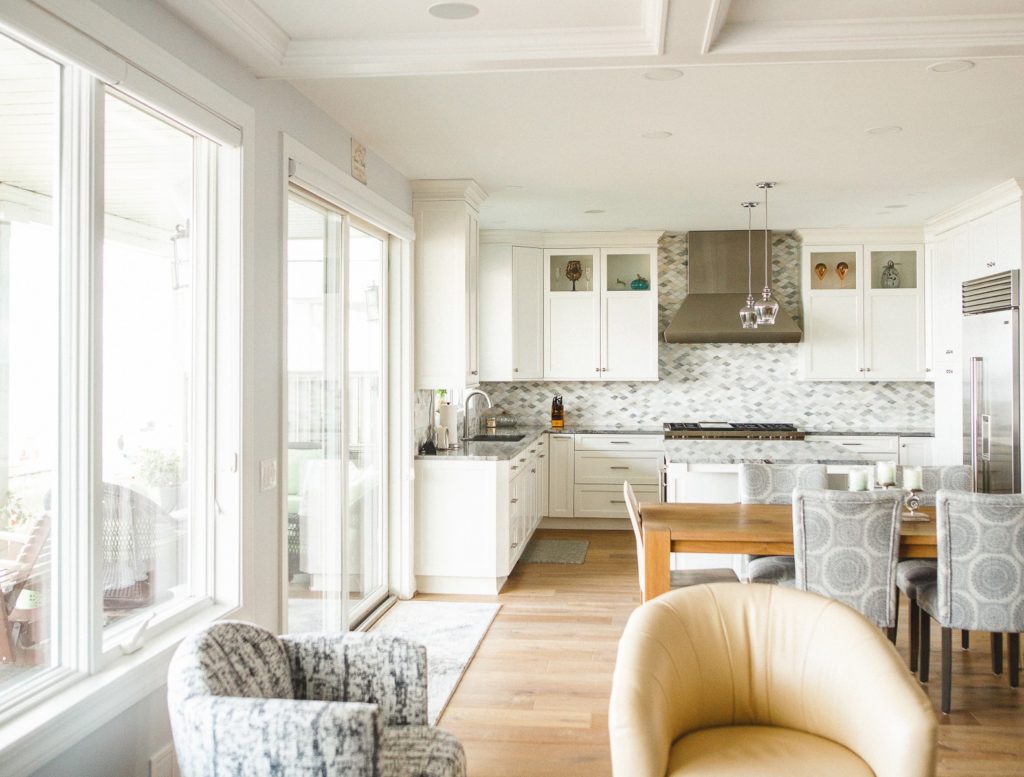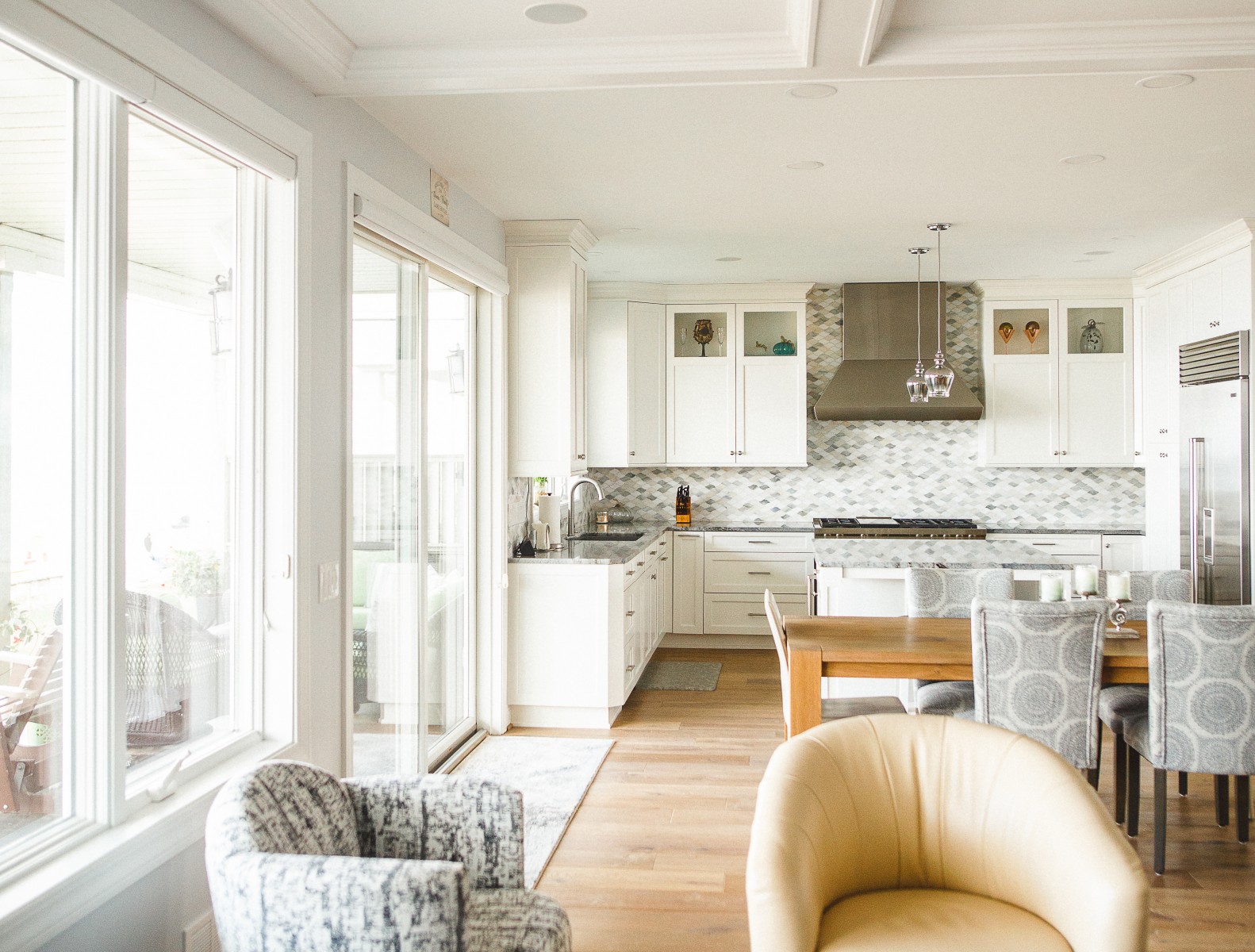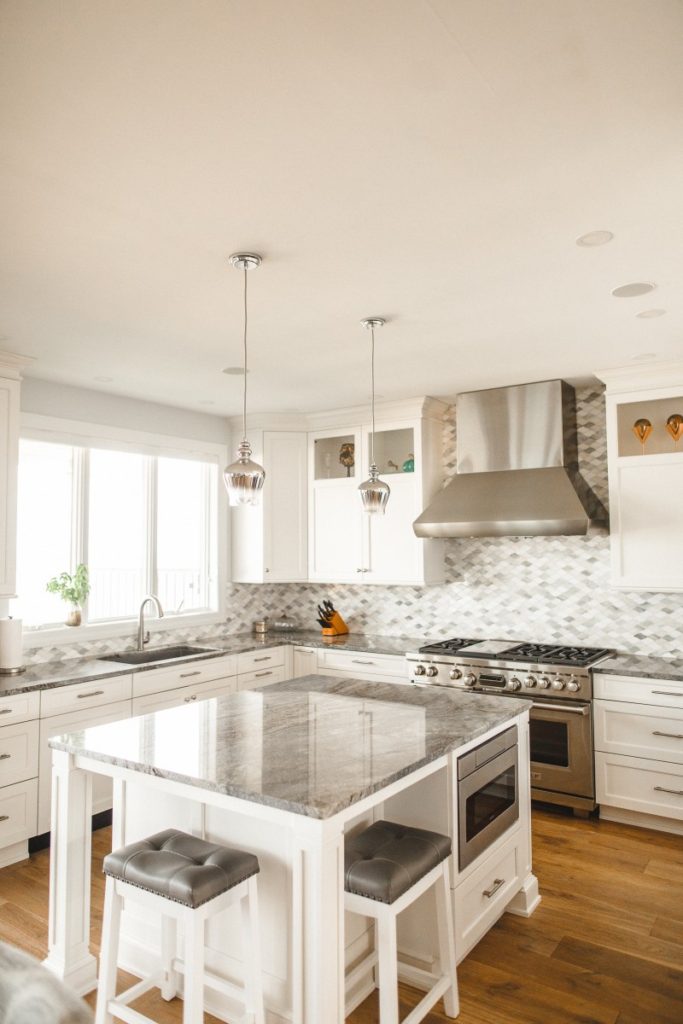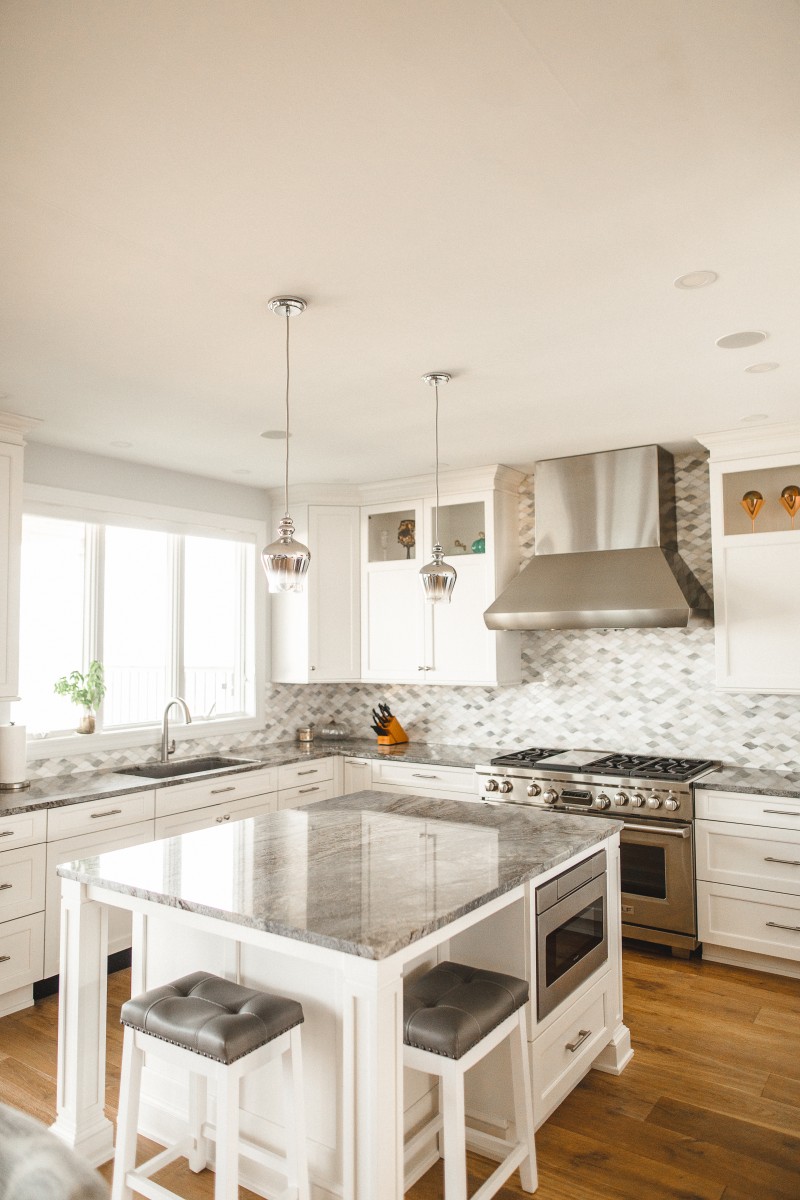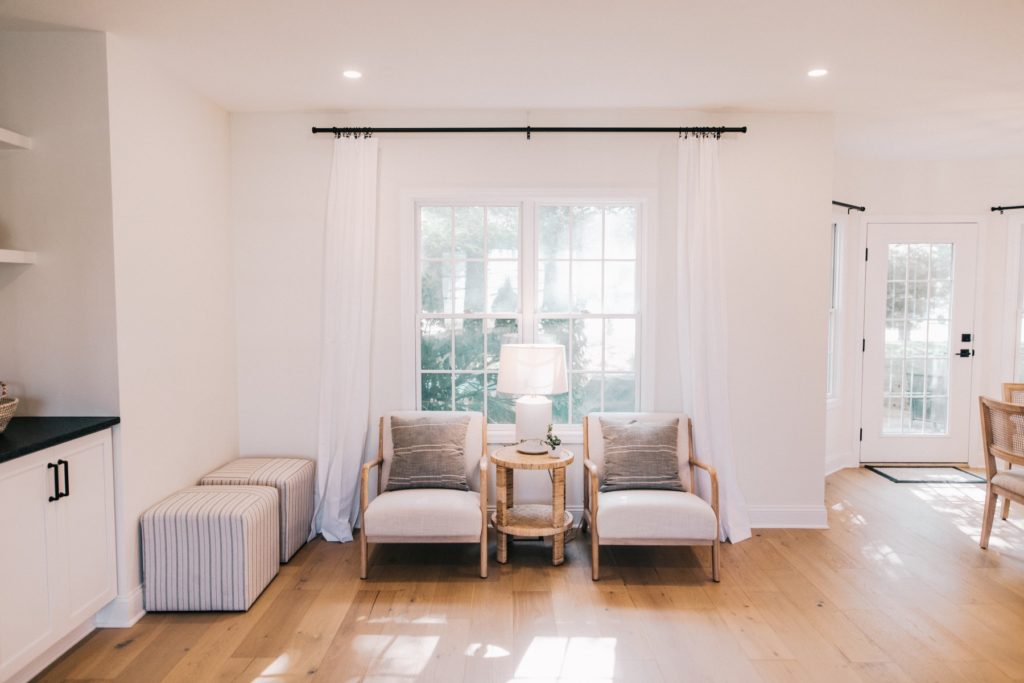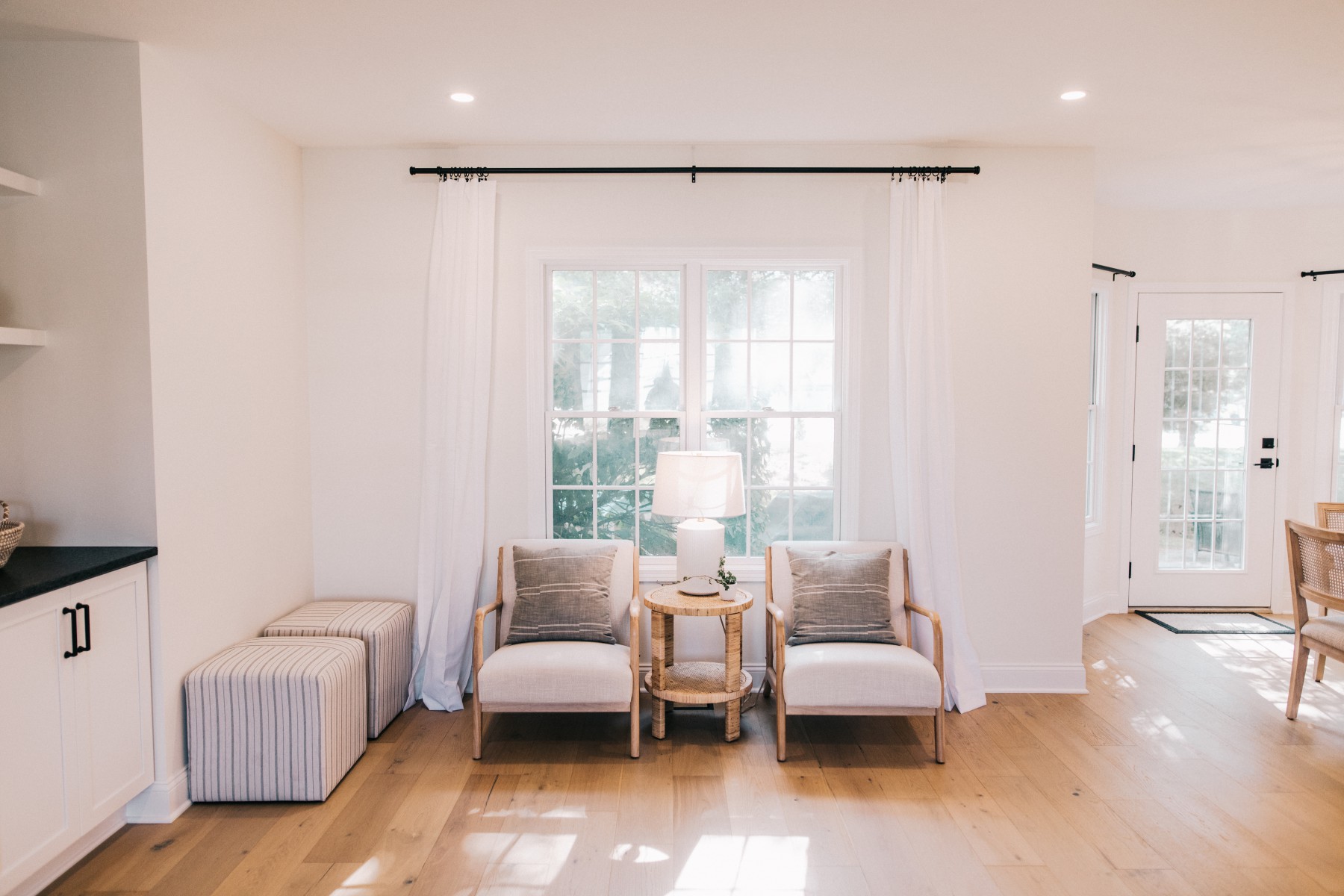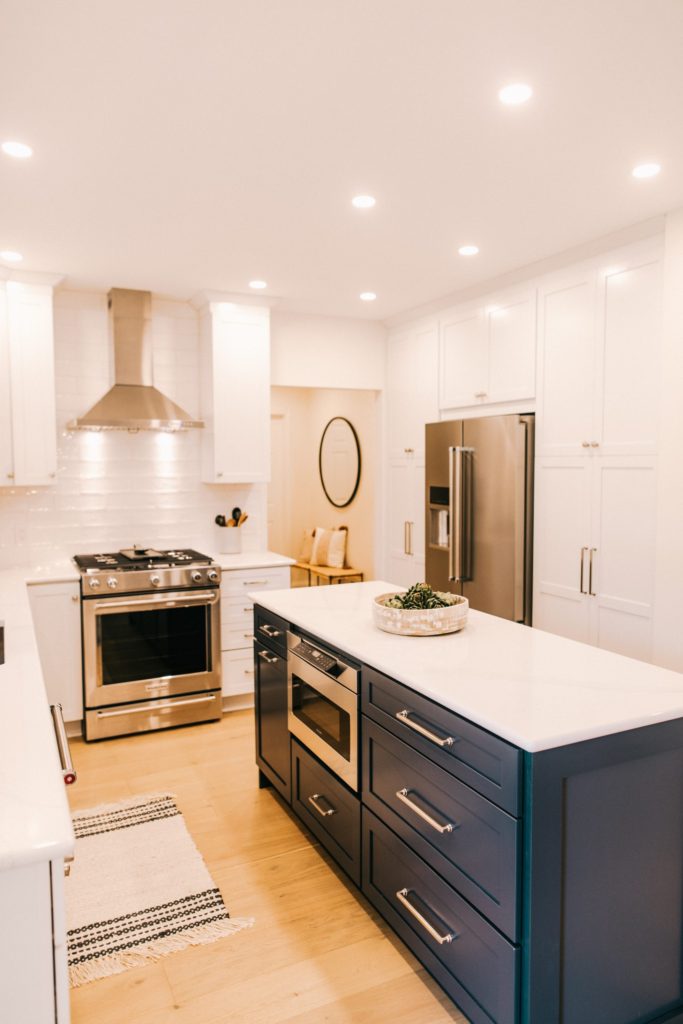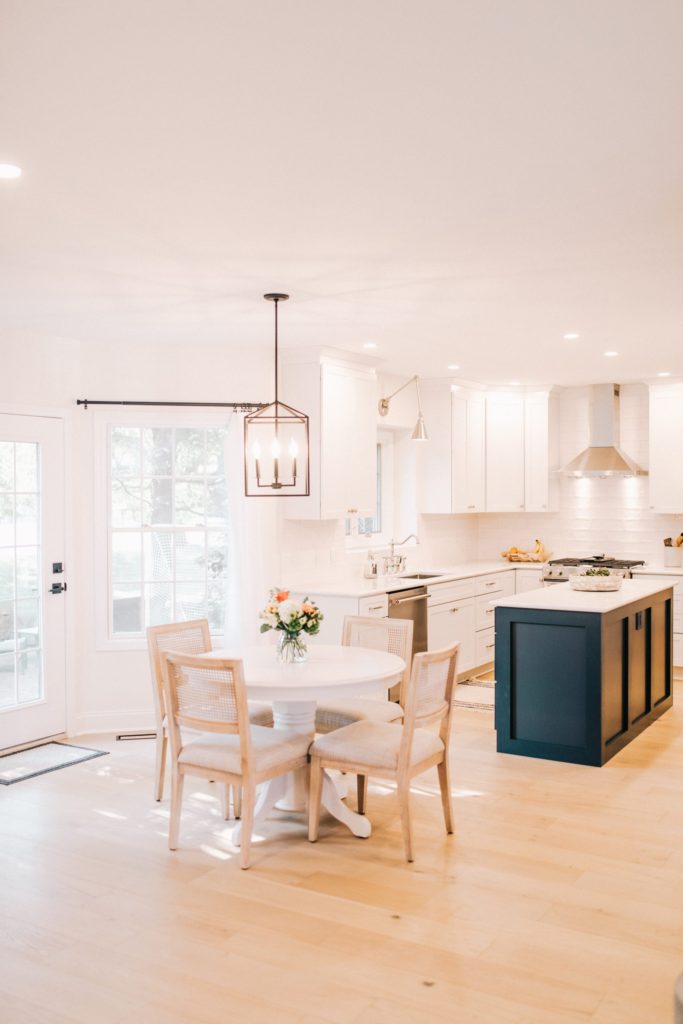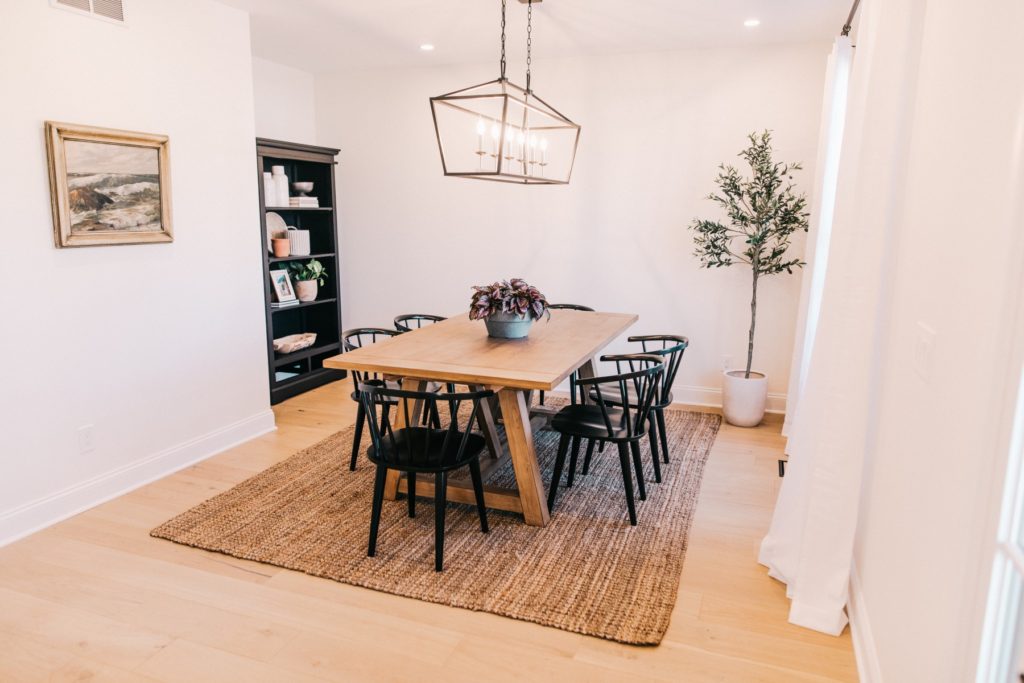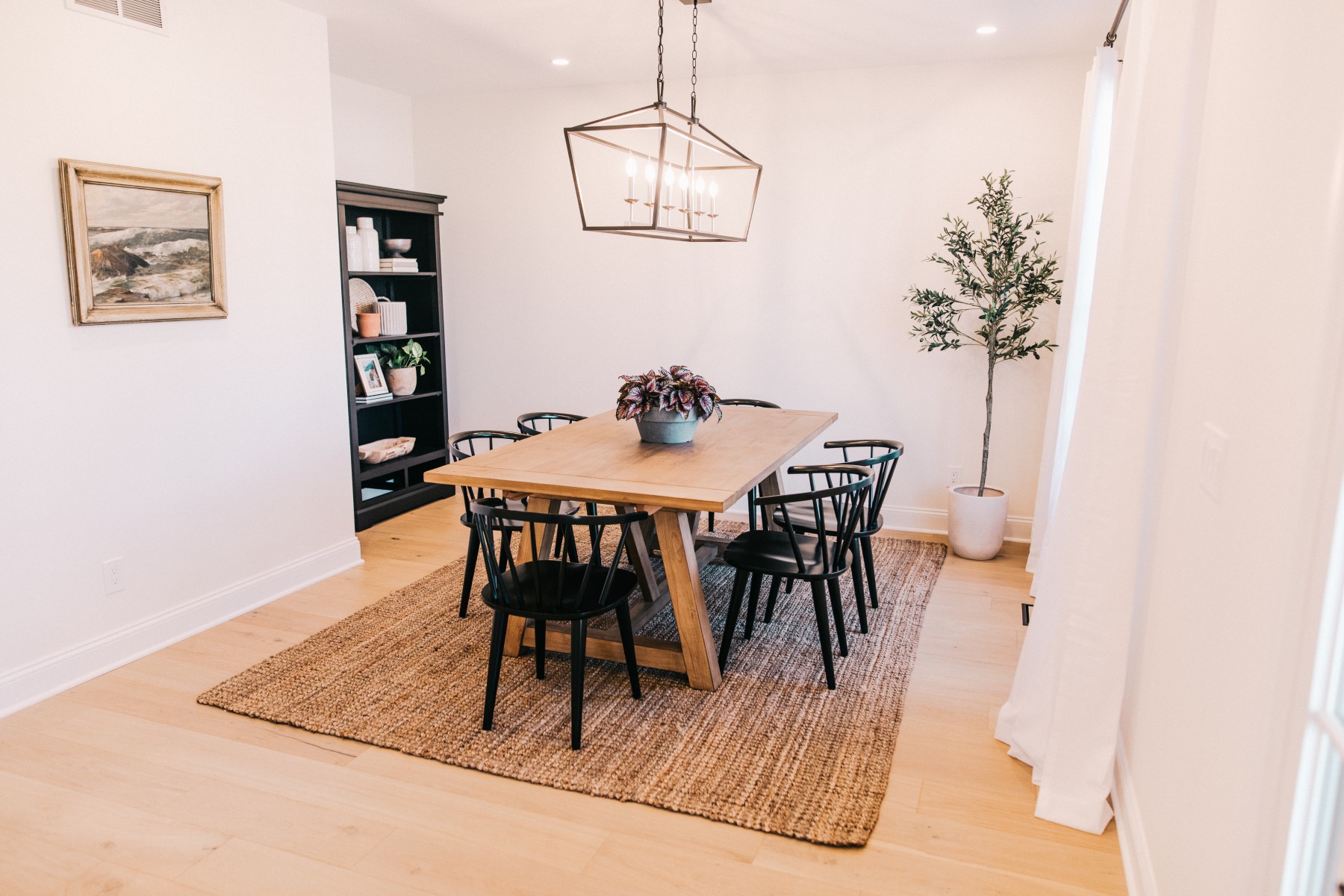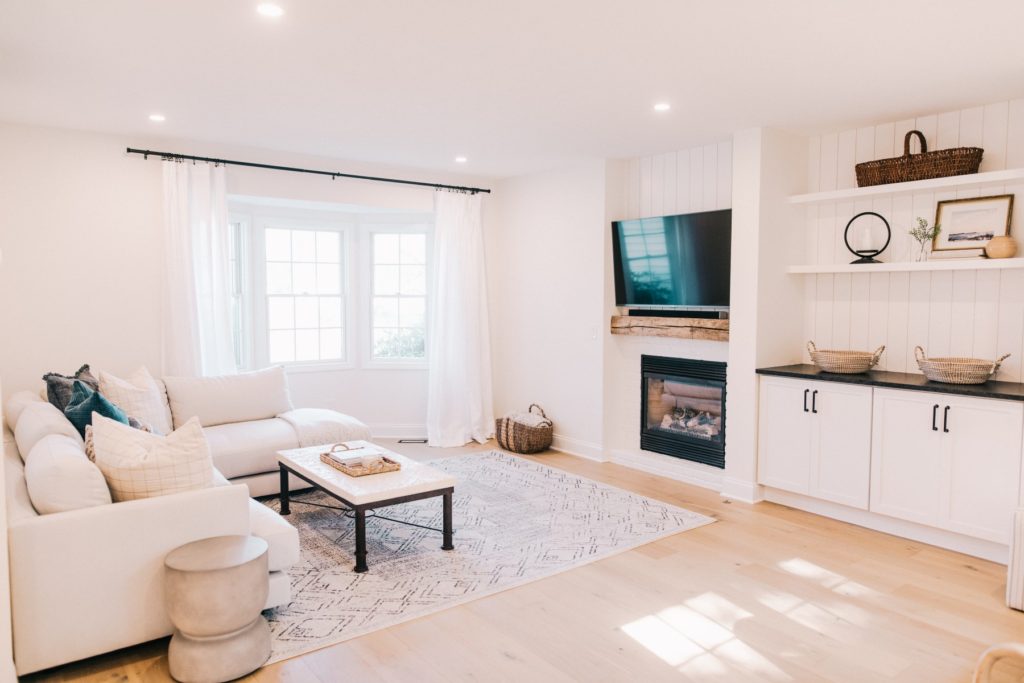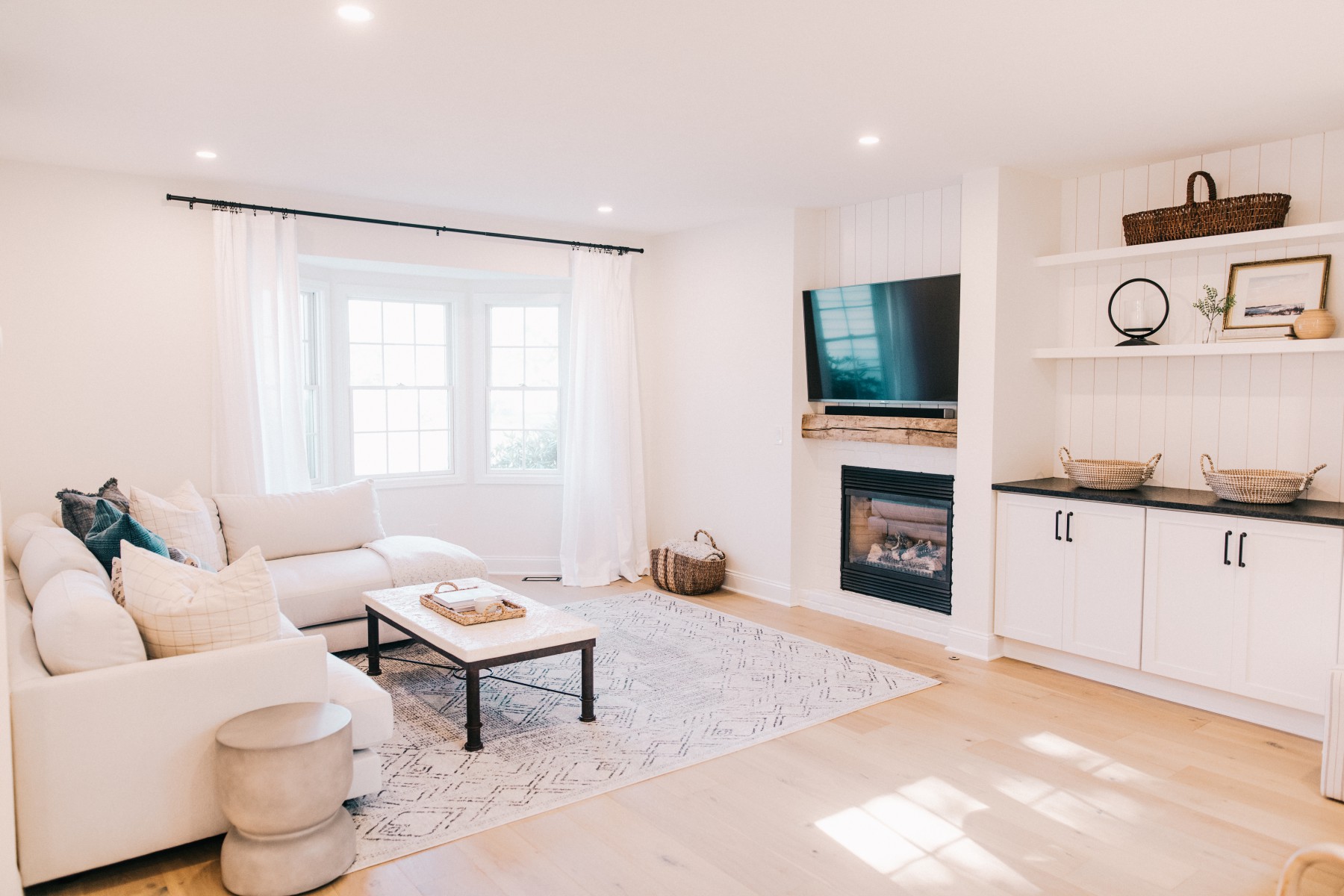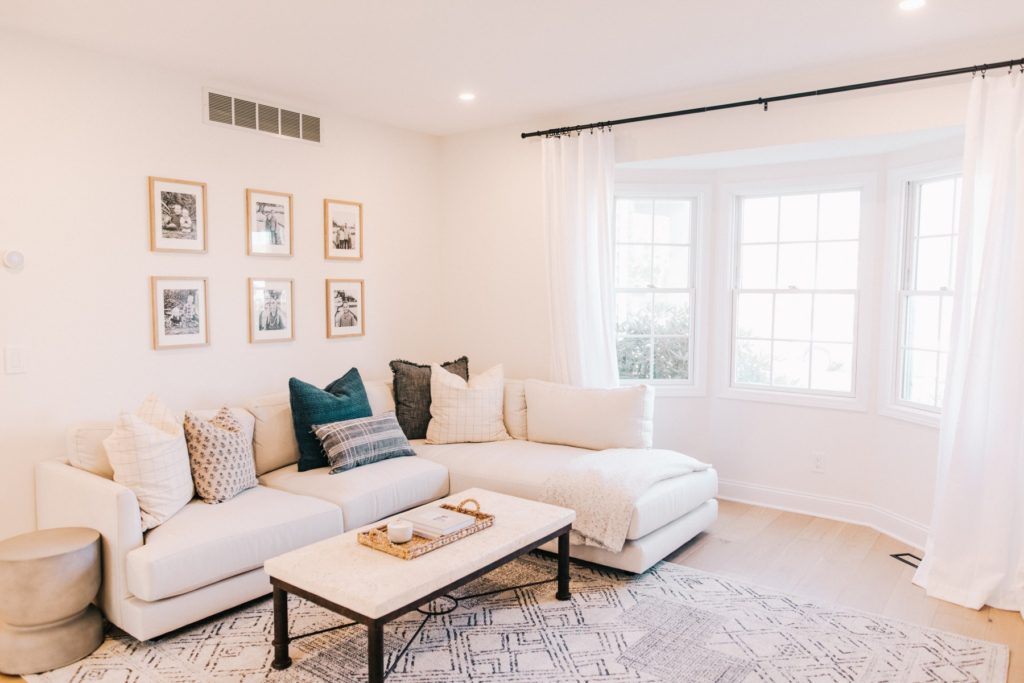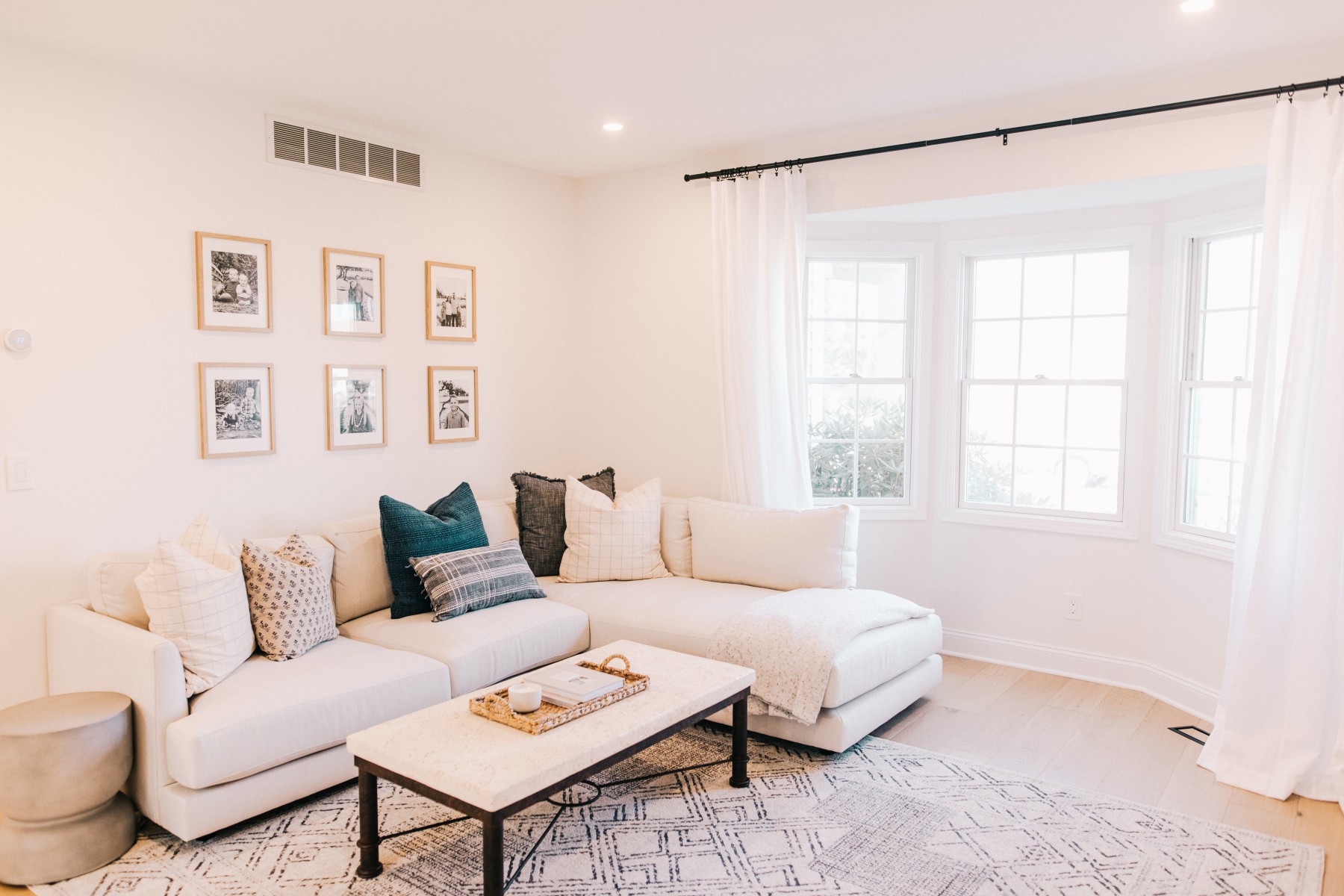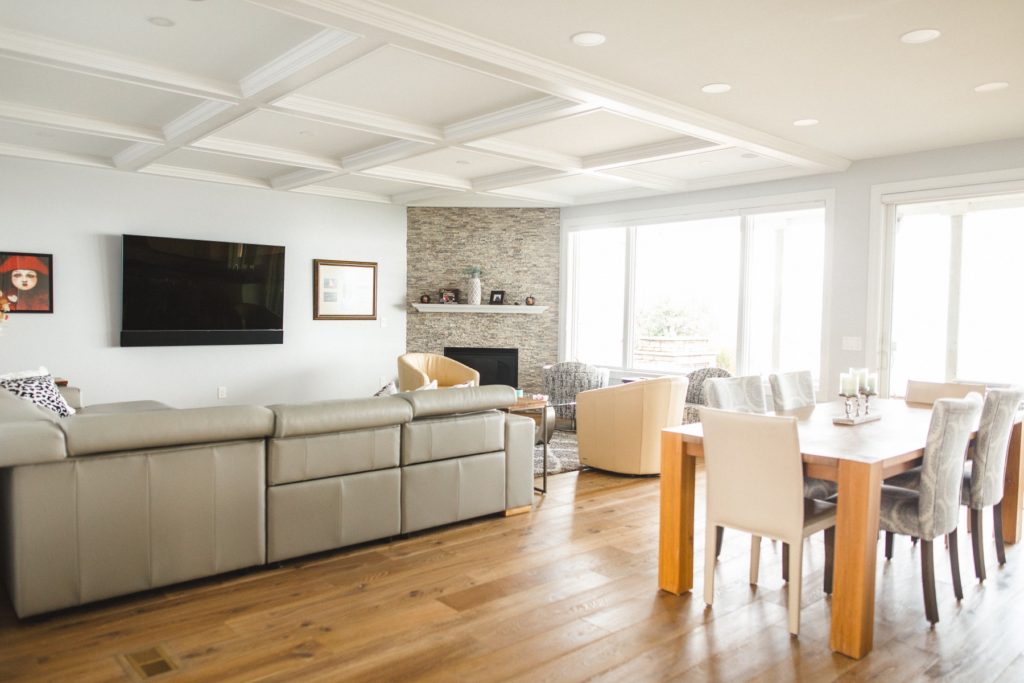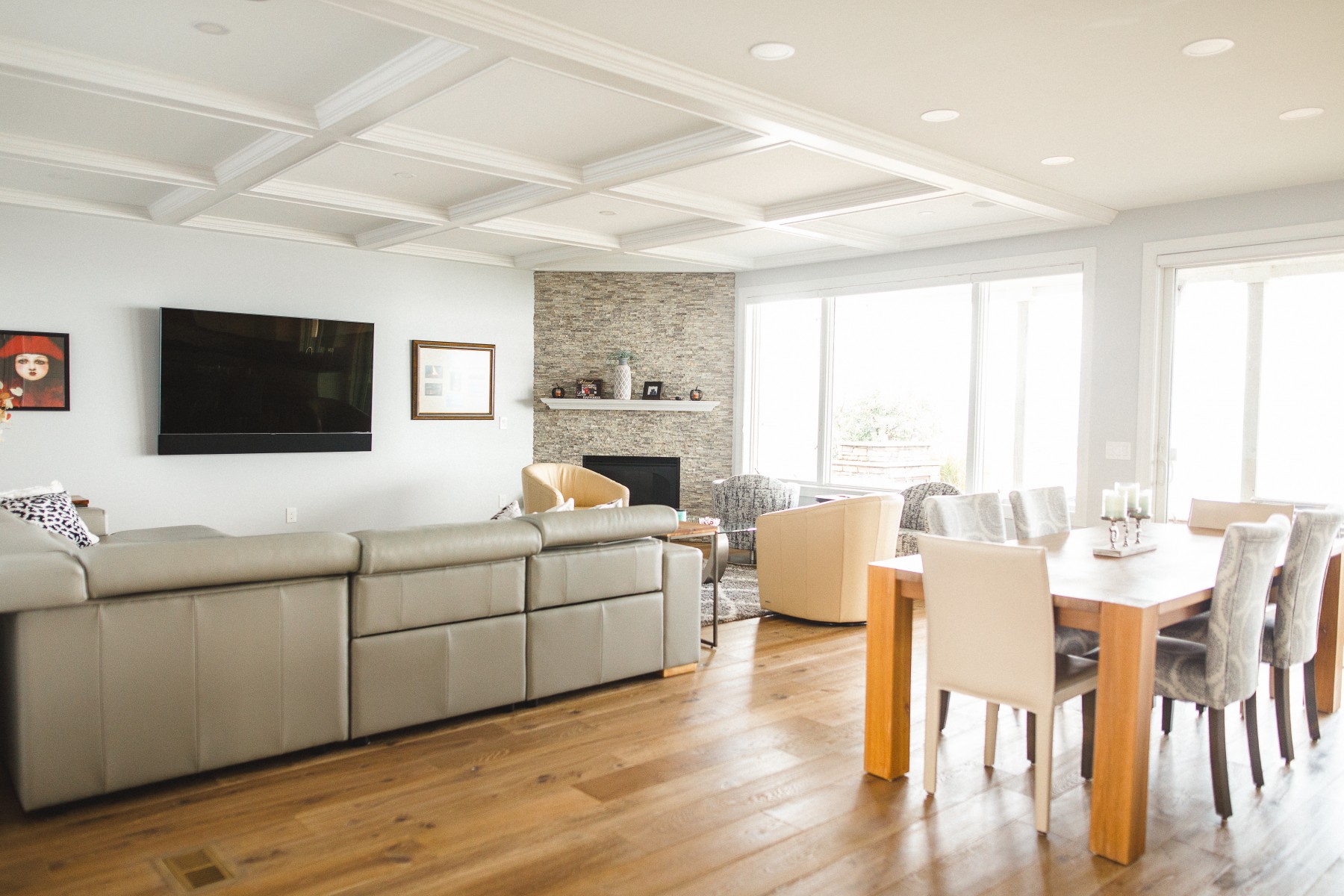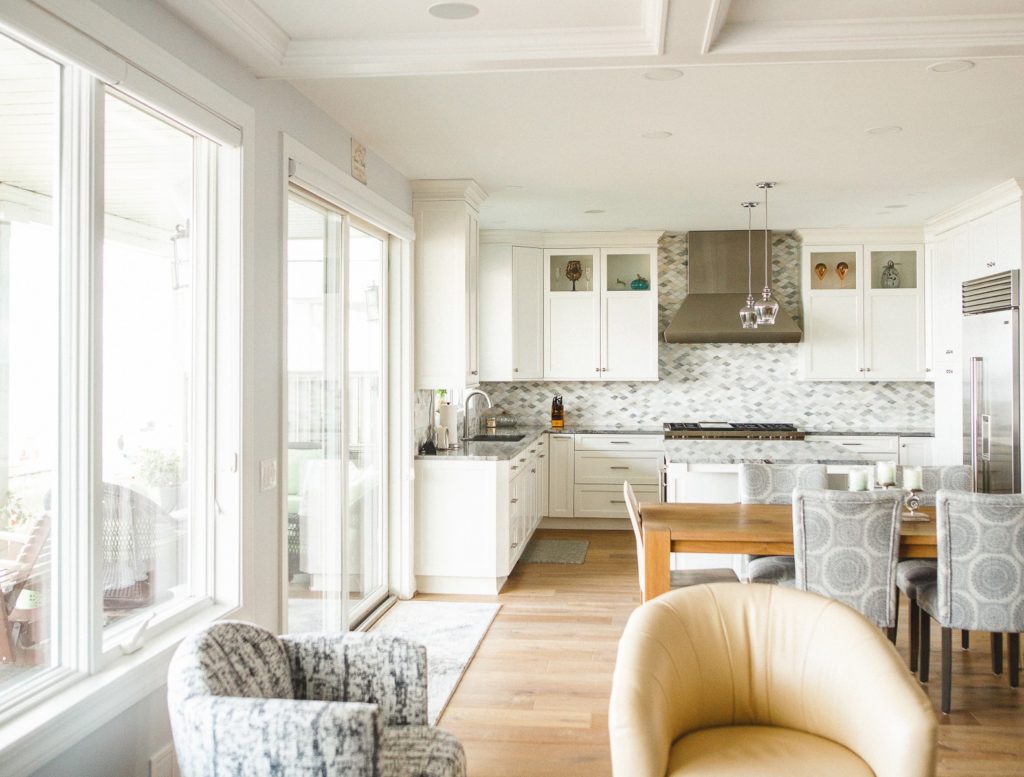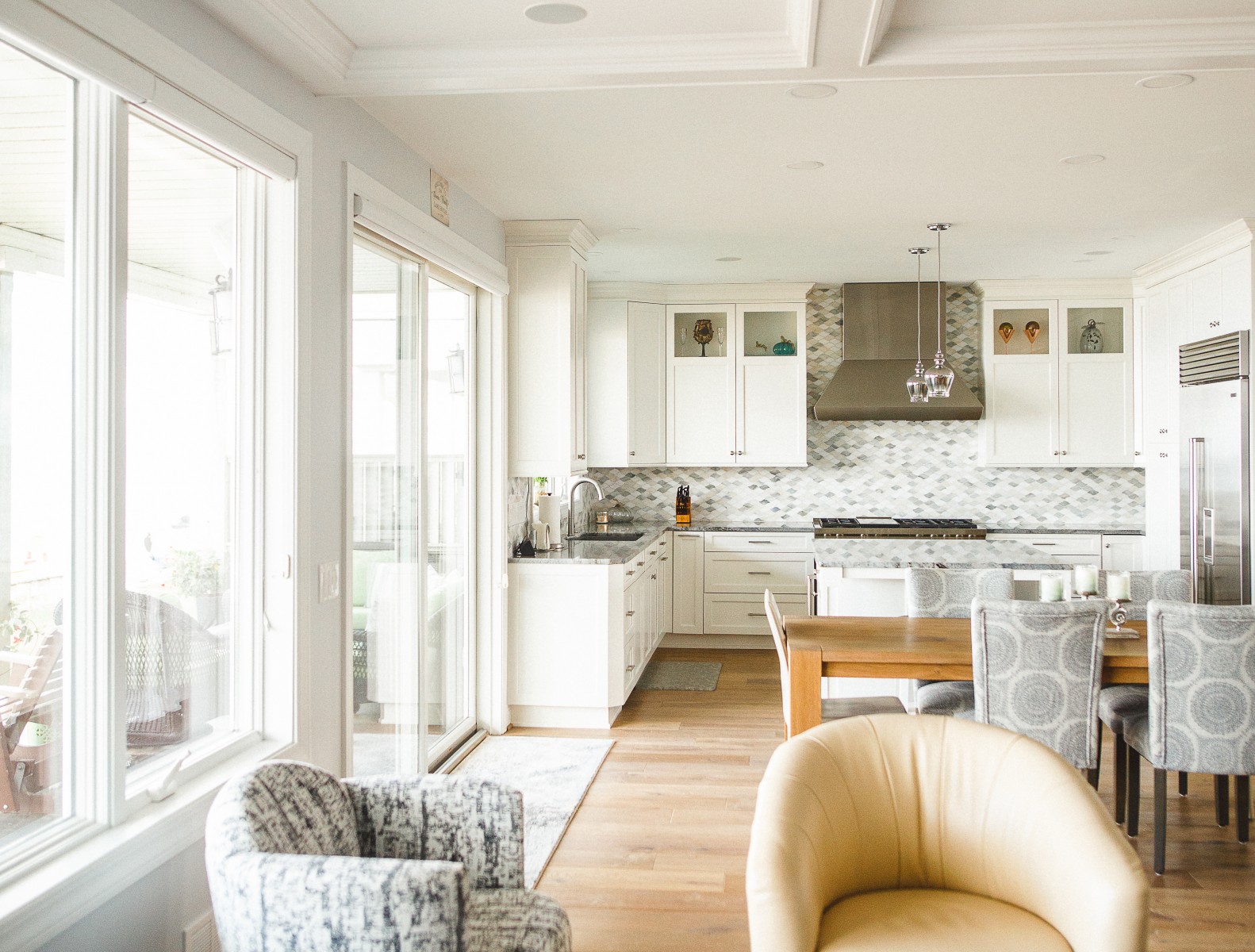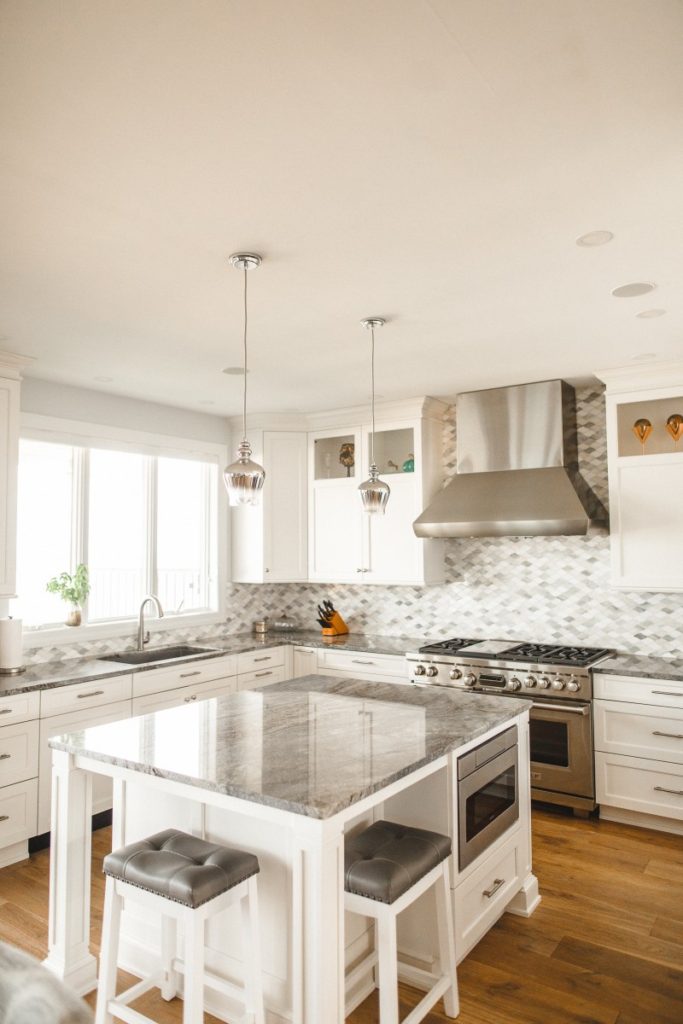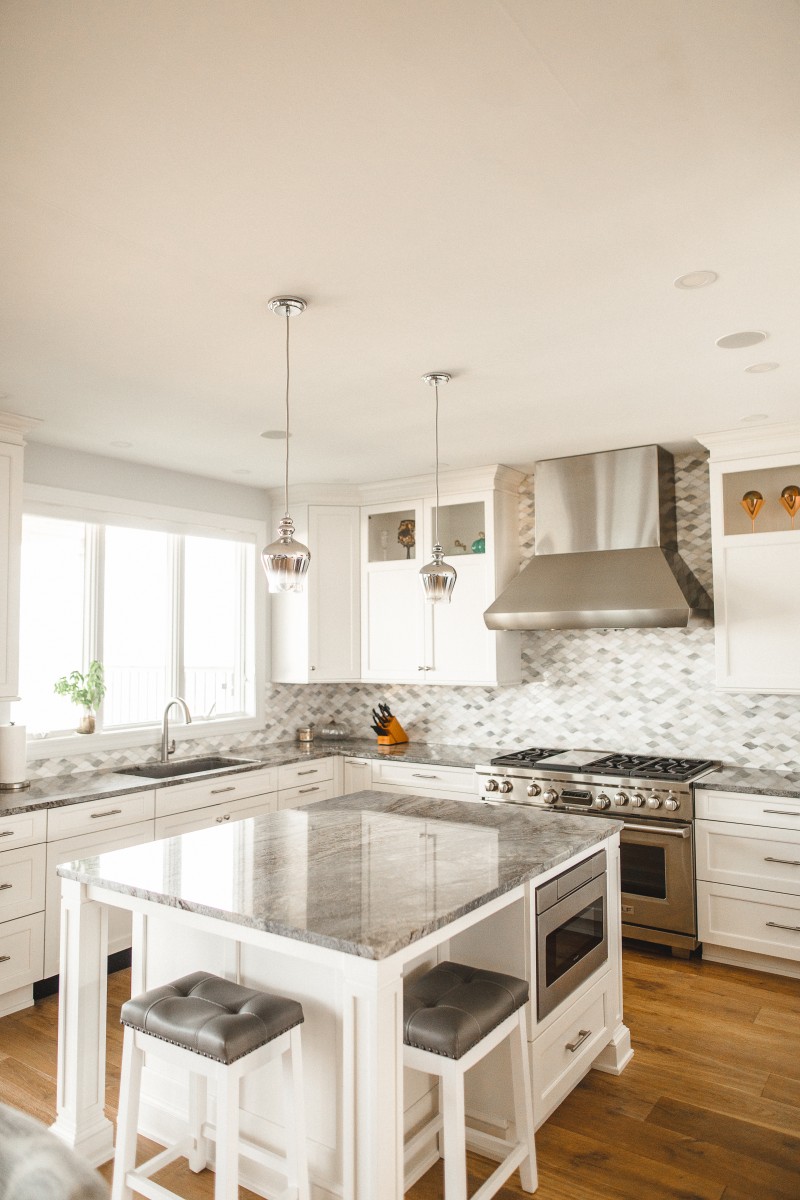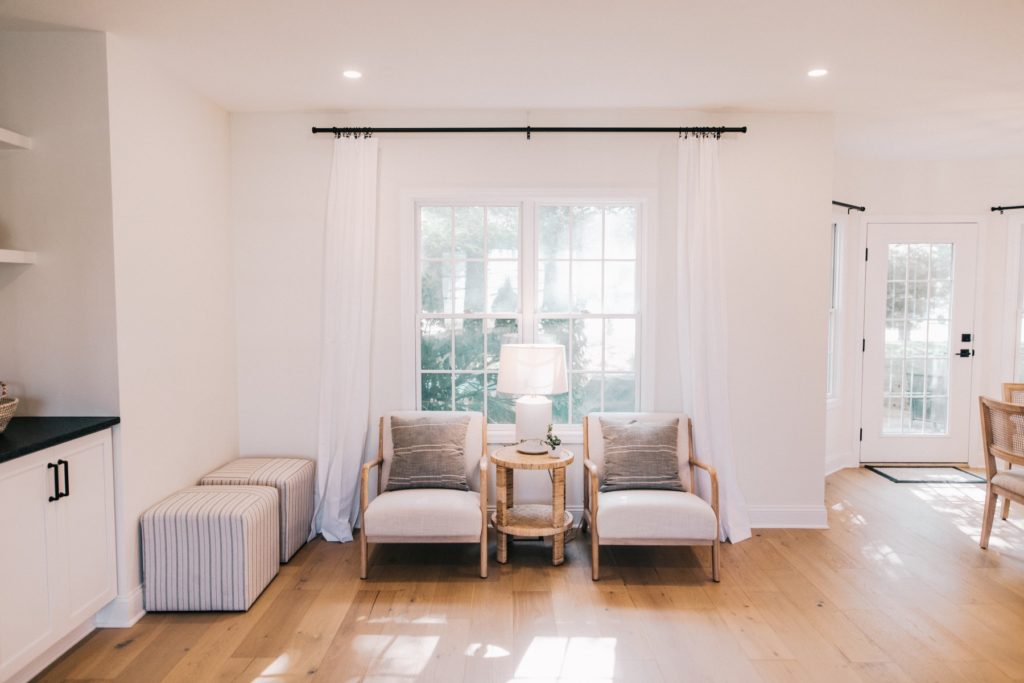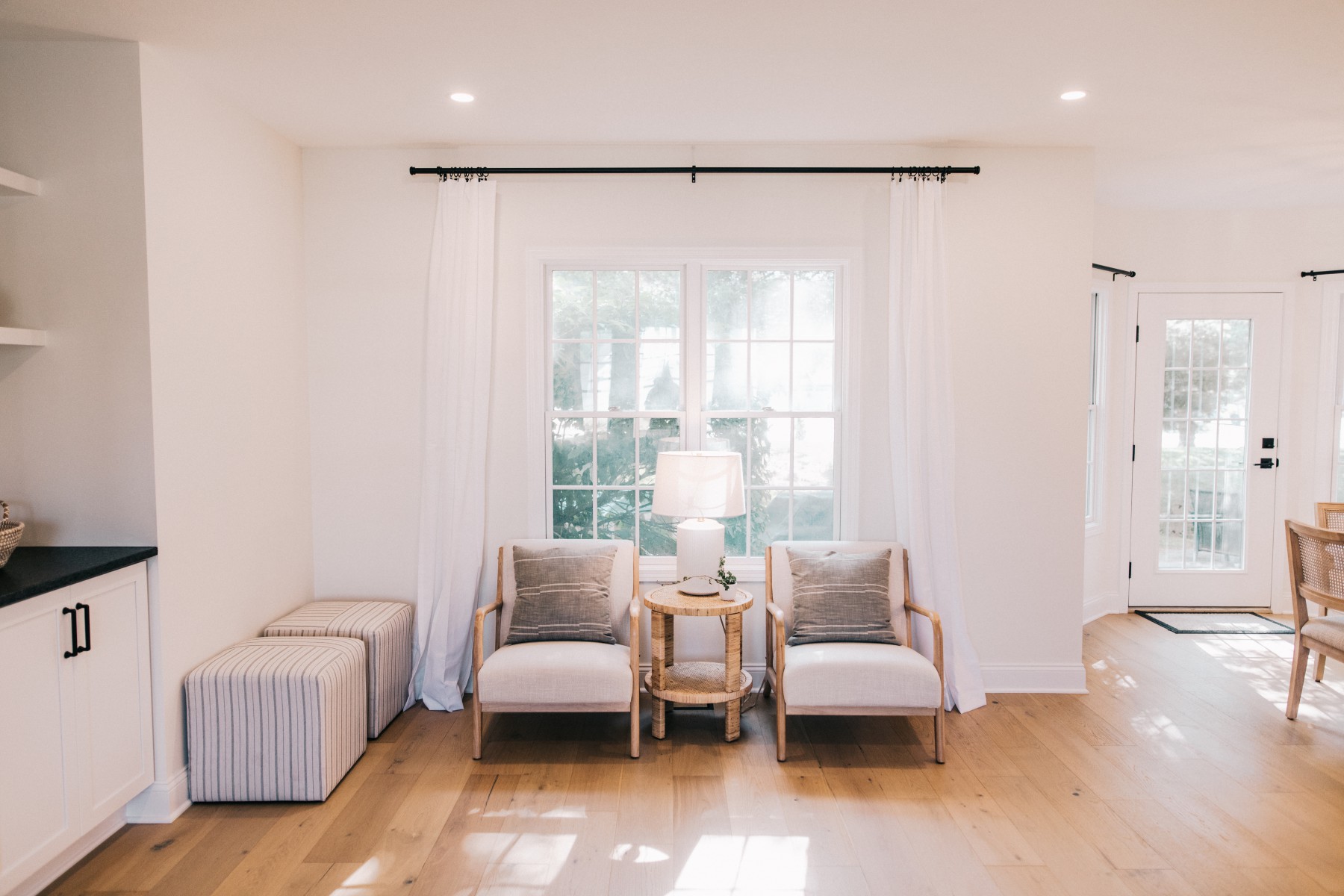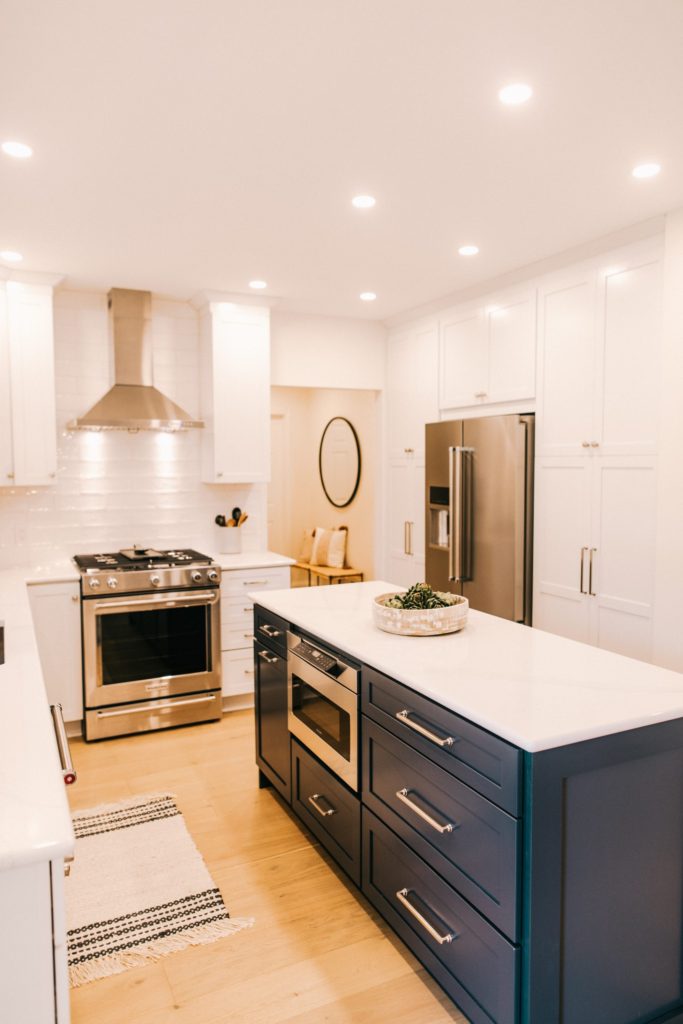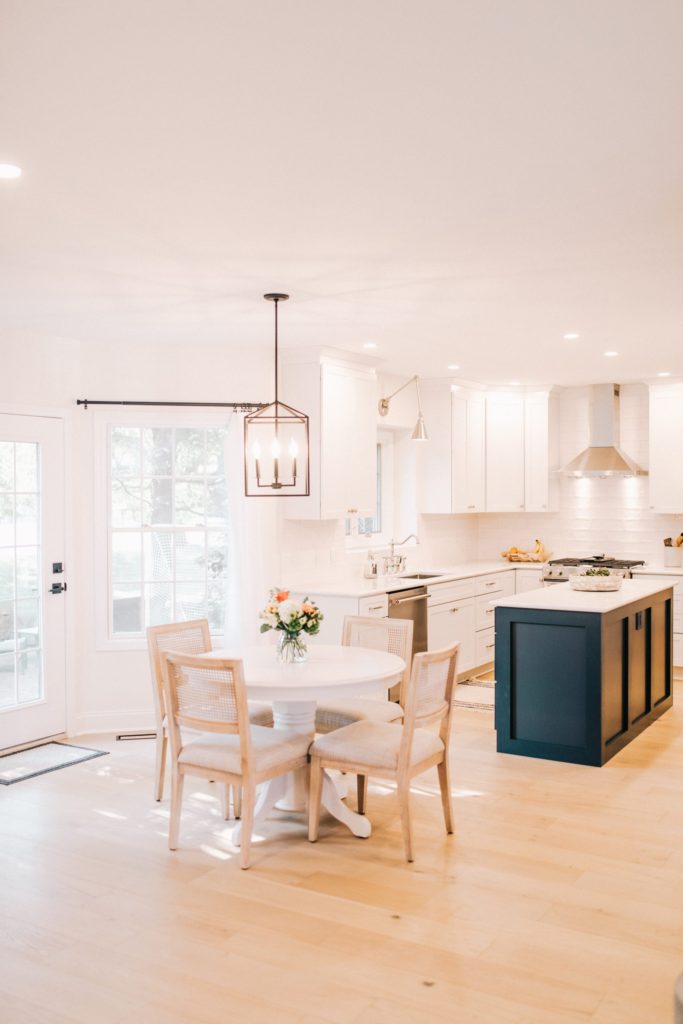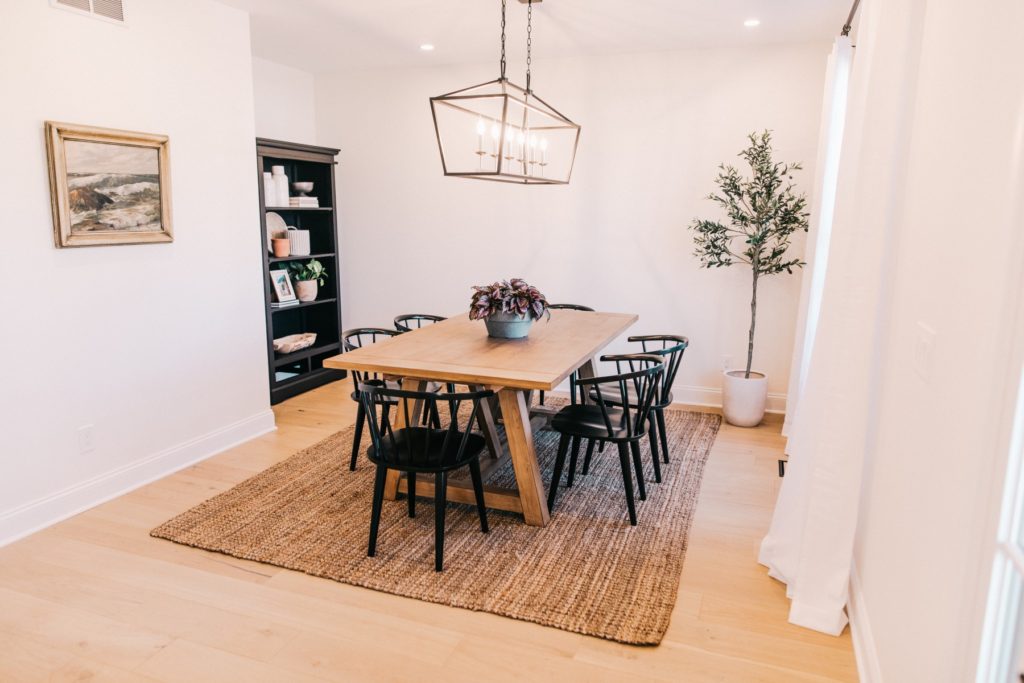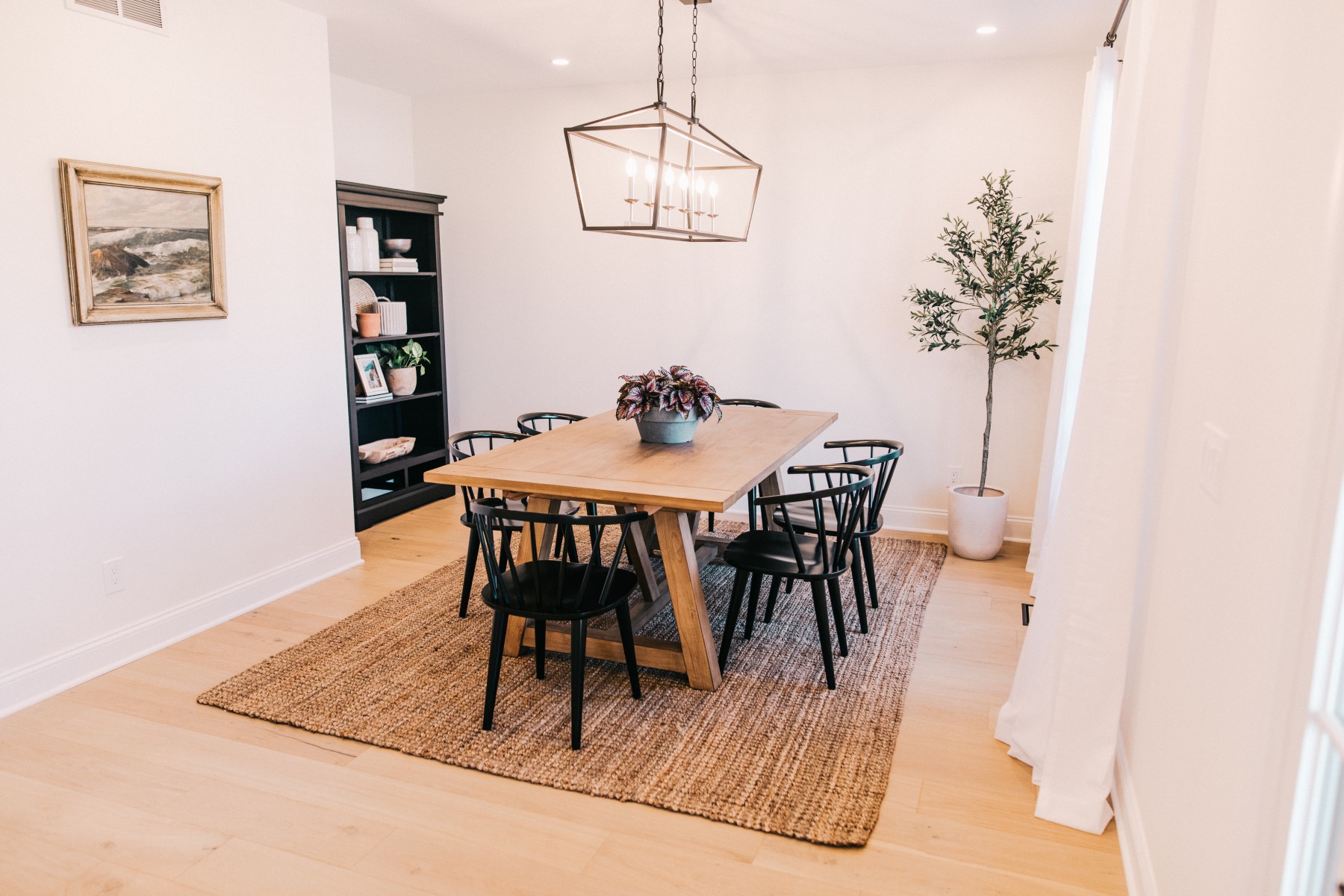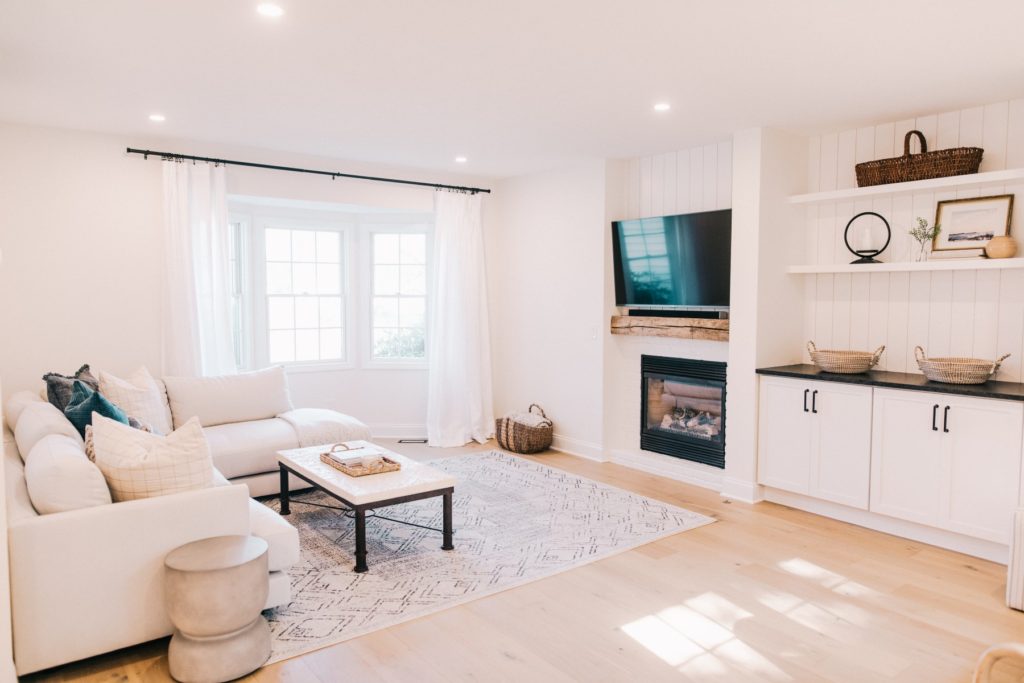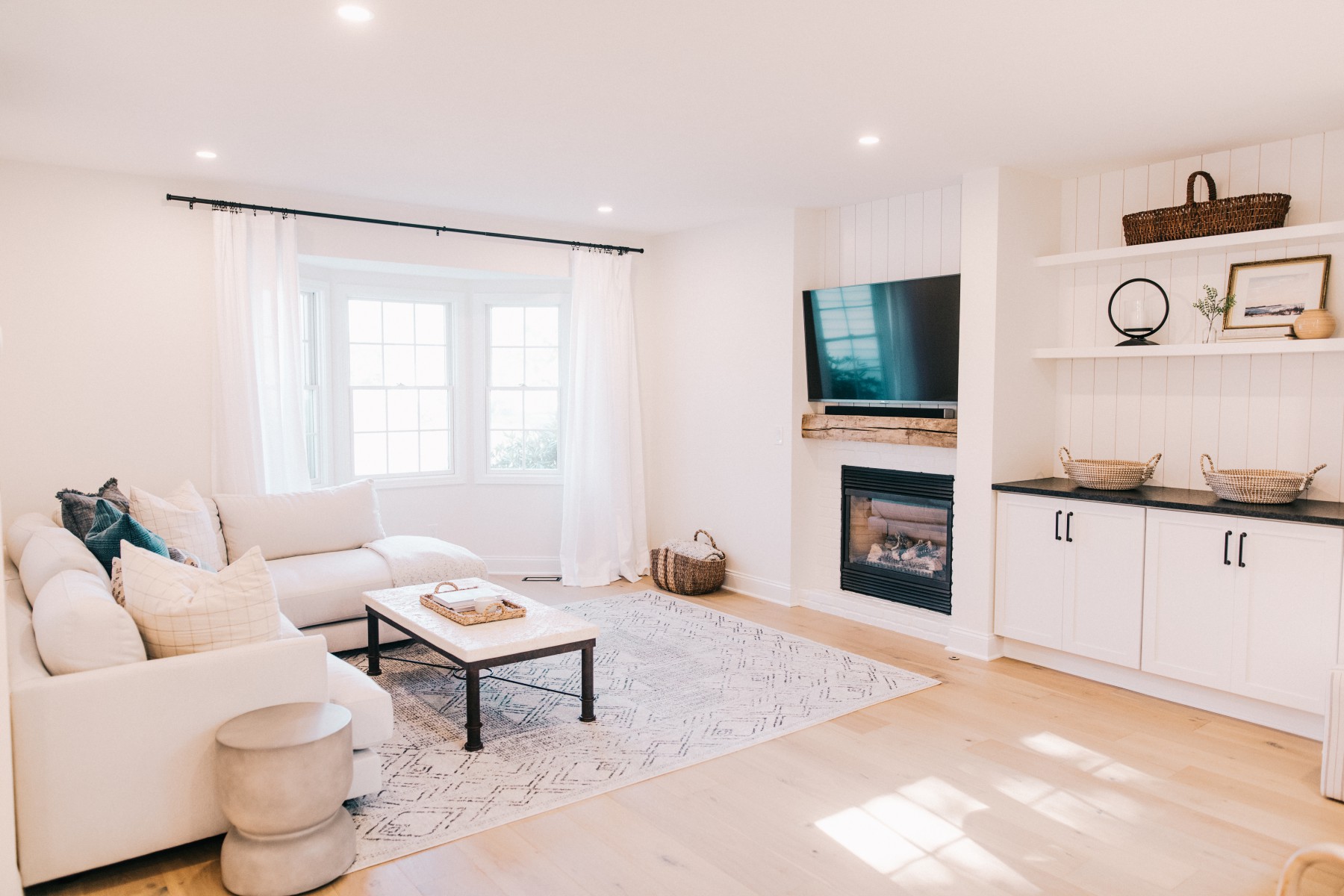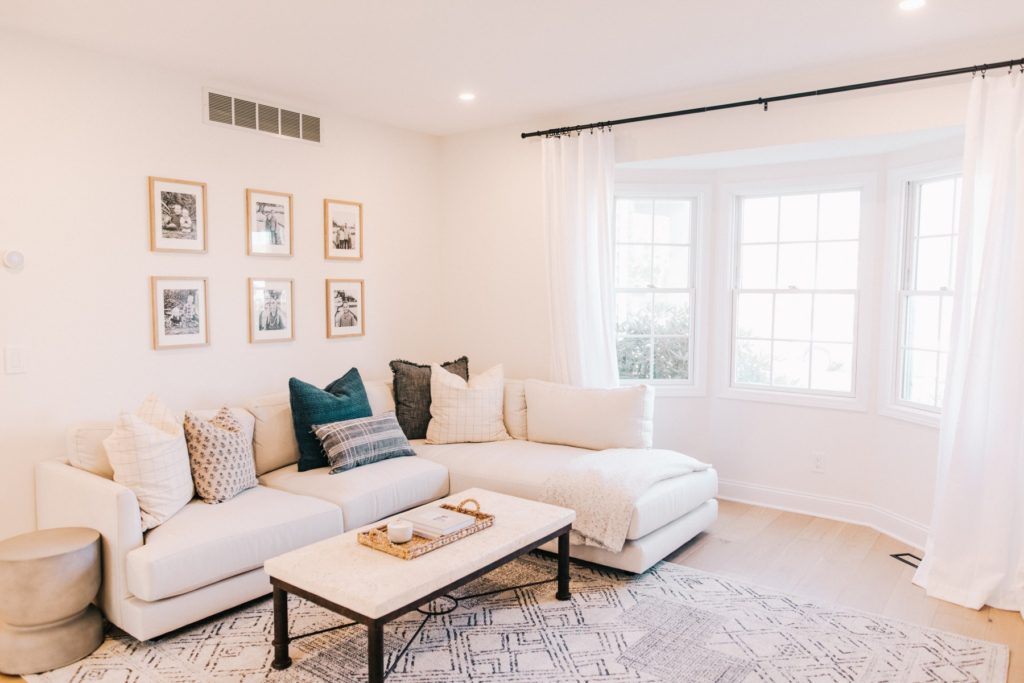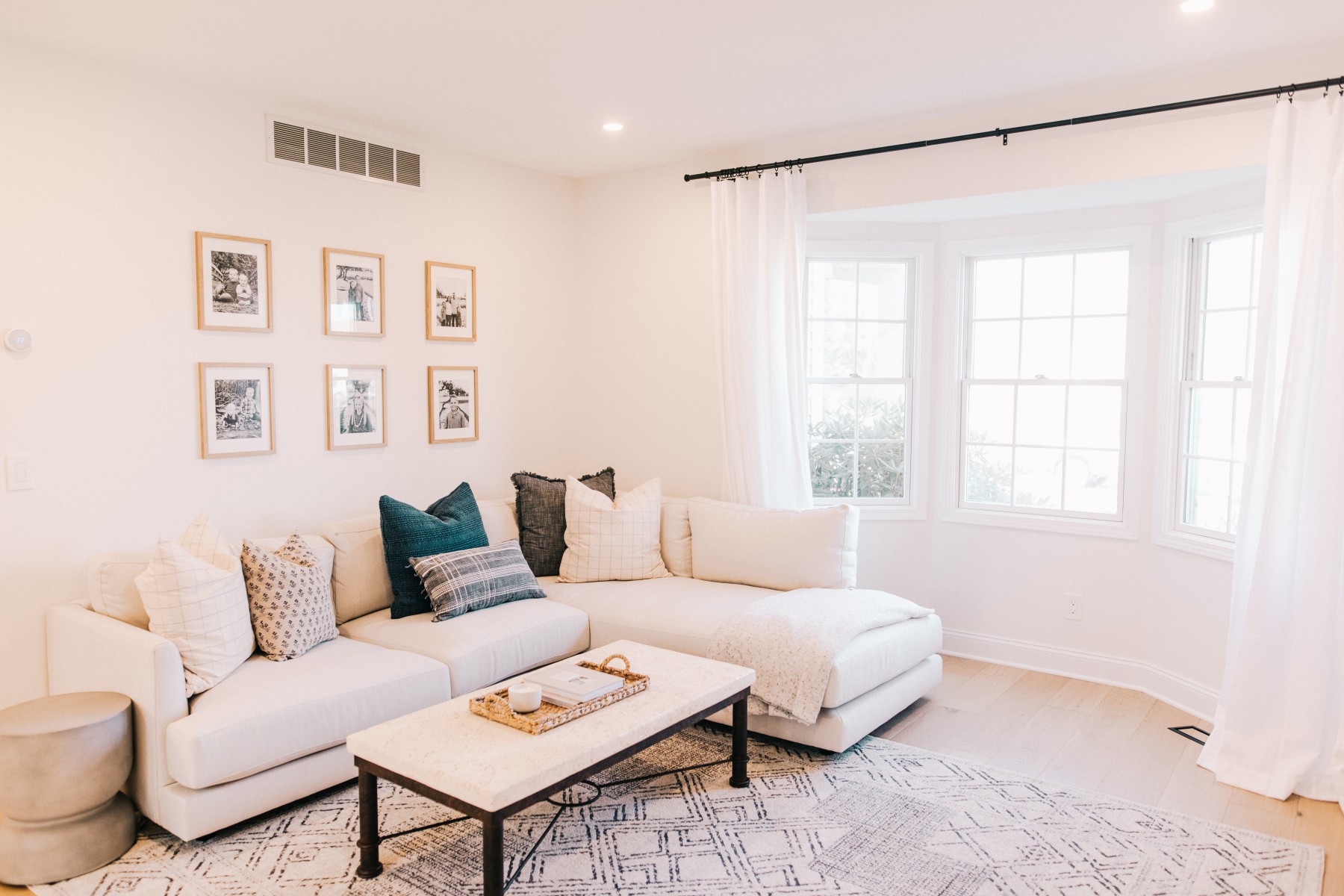 Large-Scale Renovation Service Details
Large-scale renovations mean we're updating more than one room in your home. With our design and renovation specialists, we can transform your space into the home you've always dreamed of. Here are a few common types of large-scale renovations we can help with:
First-Floor Renovations
First-floor renovations are geared towards optimizing functionality. Many homes were originally built with a generic layout in mind. We'll help you open your floor plan and create a better flow that maximizes your living space. Our goal with a first-floor renovation is to create a welcoming atmosphere where the kitchen, dining, and living room are all cohesive.
Second-Floor Renovations
After living in a home for many years, you might find that your second-floor layout doesn't meet your families needs. Redesigning the existing space can help you accommodate another bathroom or bedroom, second-floor laundry, or even add a bonus space above the garage. We'll help you maximize your floor plan and create a space that works well for your family.
Additions
Sometimes your current space just isn't enough and you need to expand the footprint of your home. Whether you need additional space for family gathering, a home office, dining room, first-floor master bedroom, or even an in-law suite, our goal is to intentionally design an addition that flows with your home and meets your families needs.
Design Consultation
Need help designing your new large-scale renovation?
If you need help thinking through your next renovation project, we're here to help! We'll help you brainstorm ideas, choose the best layout, select finishes, and offer our best suggestions on how to bring your vision to life!
Contact Us Today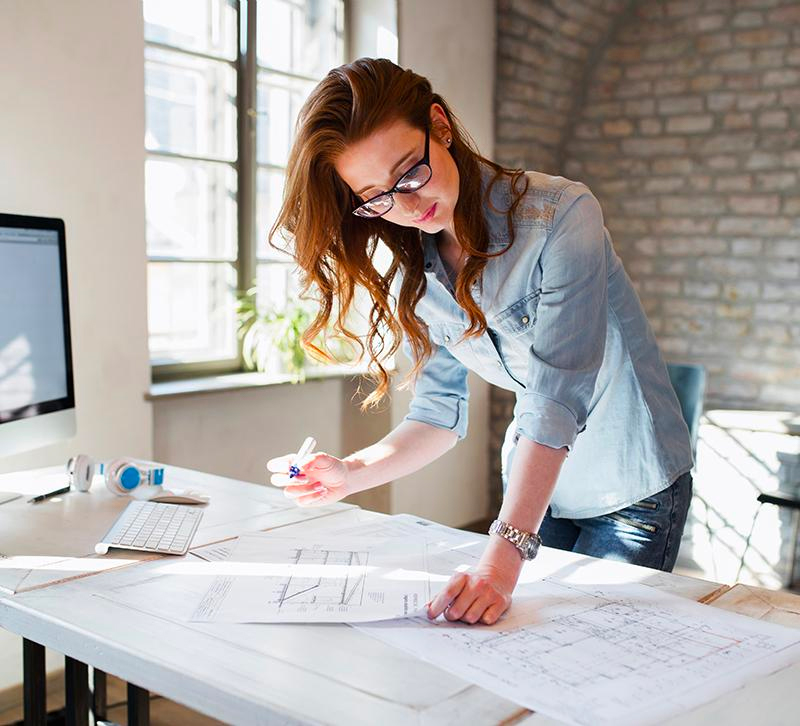 What to Expect
What to expect when hiring our team:
Honesty & Integrity
We believe this is one of our greatest differentiators. Our priority is your complete satisfaction from quote to completion. That's why we provide accurate and detailed proposals and make it our mission to guide you towards a quality renovation.
Cleanliness & Organization
Our goal is to inconvenience you as little as possible through the renovation process. That's why we go the extra mile to make sure your home stays clean and organized by using drop clothes and zip walls and providing to a professional cleaning service once the job is done.
Commitment to Excellence
We don't settle for anything less than the best on every project we work on. We've got the skills and experience to deliver the highest quality, and that's what each of our clients deserves. We strive for excellence from from quote to completion.
Clear Expectations
There's nothing worse than realizing halfway through a project that the image you had in mind isn't what's being designed or built. We strive to be explicit and set clear expectations with our clients every step of the way.
Friendly & Reliable Service
We're a family company and want you to always feel comfortable with who is in your home. We'll treat you like you're a part of that family because we're committed to building a lasting relationship.
Flexible Process
Unexpected things are bound to happen on every project, whether it's vendor delays or client change orders. That's why we consider it our responsibility to adapt to the challenges and unique needs of every project.
Testimonials
What our clients are saying:
Our clients rave about their experiences working with us because we always strive for perfection, but don't take our word for it:
So pleased with Knaub Home Solutions!! Very professional, did everything we asked for without any issues. The crew was always here when they said they would be! Highly recommend them and will be using them again in the future!! Give them a call – you won't be disappointed!
Canterbury Lane
I had no idea just how much was going to go into our renovation, and the Knaub team was incredible. Every question I had, they answered and assured me that they were taking the best care – and they did!! We're so happy with the results.
Webster, NY
My kitchen was completely transformed, thanks to Knaub Home Solutions! Thank you for giving my wife the kitchen of her dreams – it's beyond what she could have imagined and the upgrade added so much value to our home.
Spencerport, NY