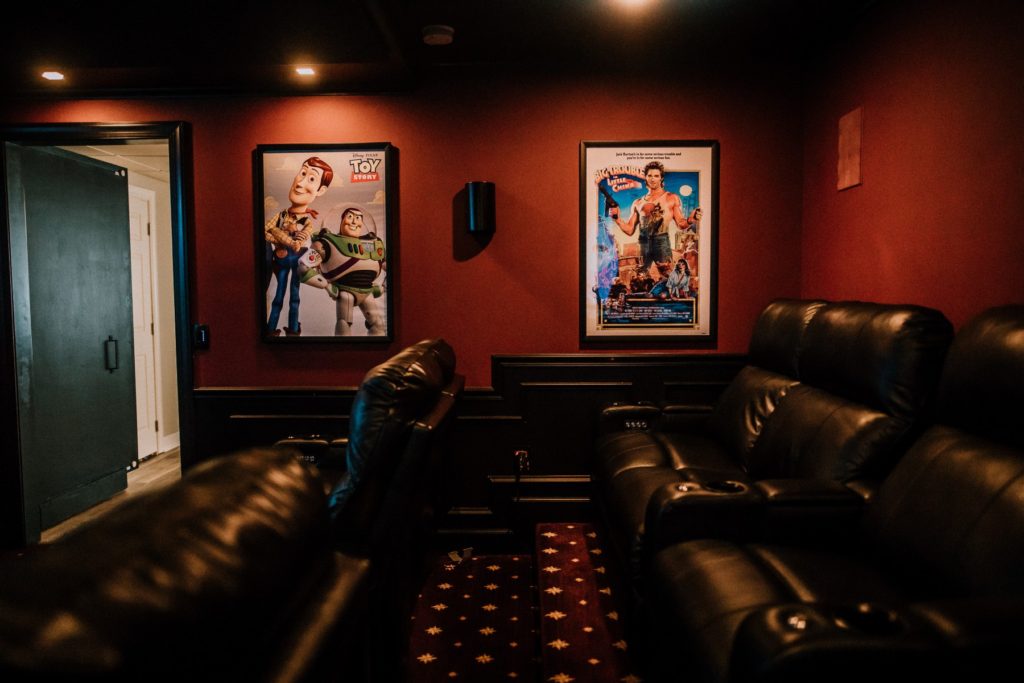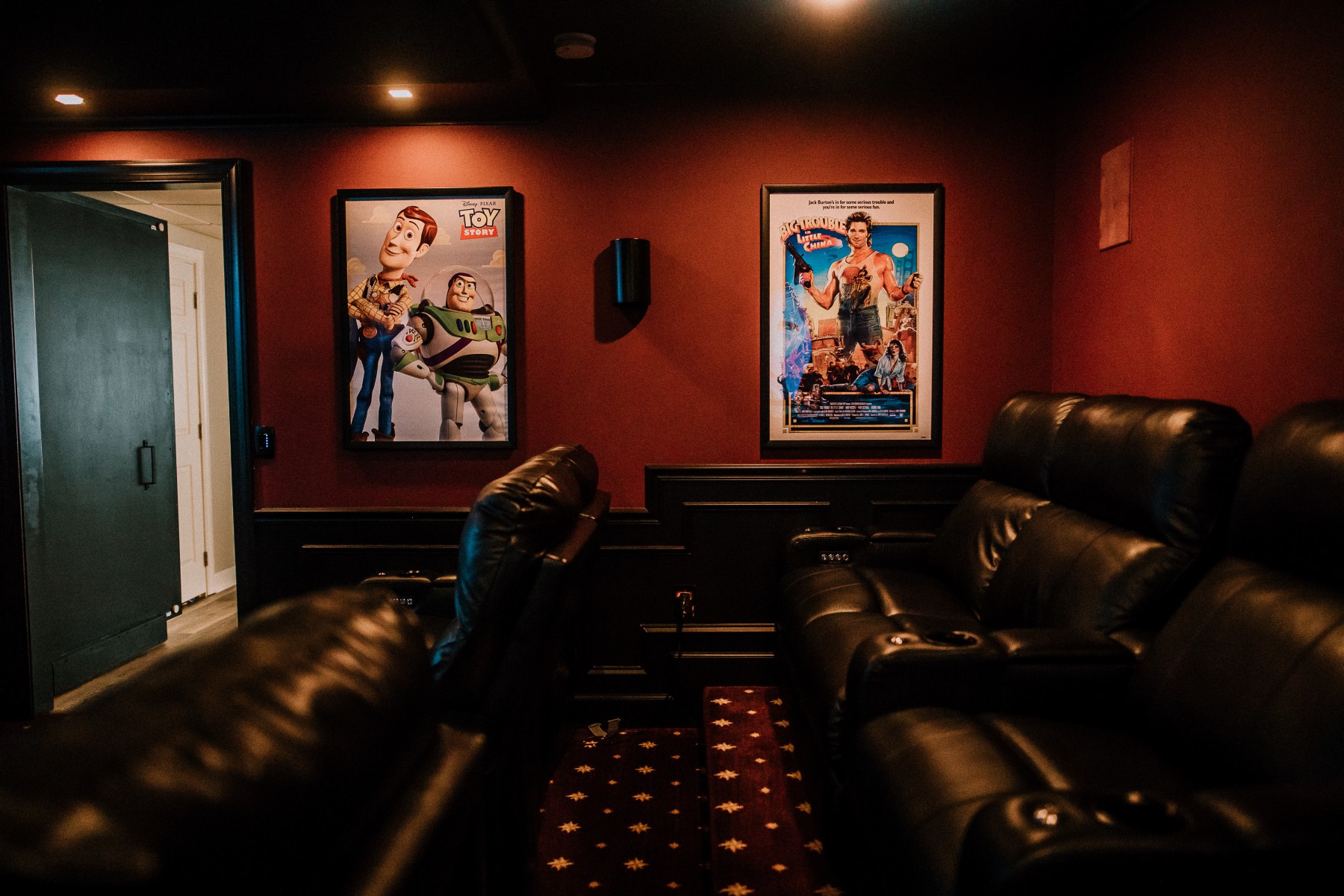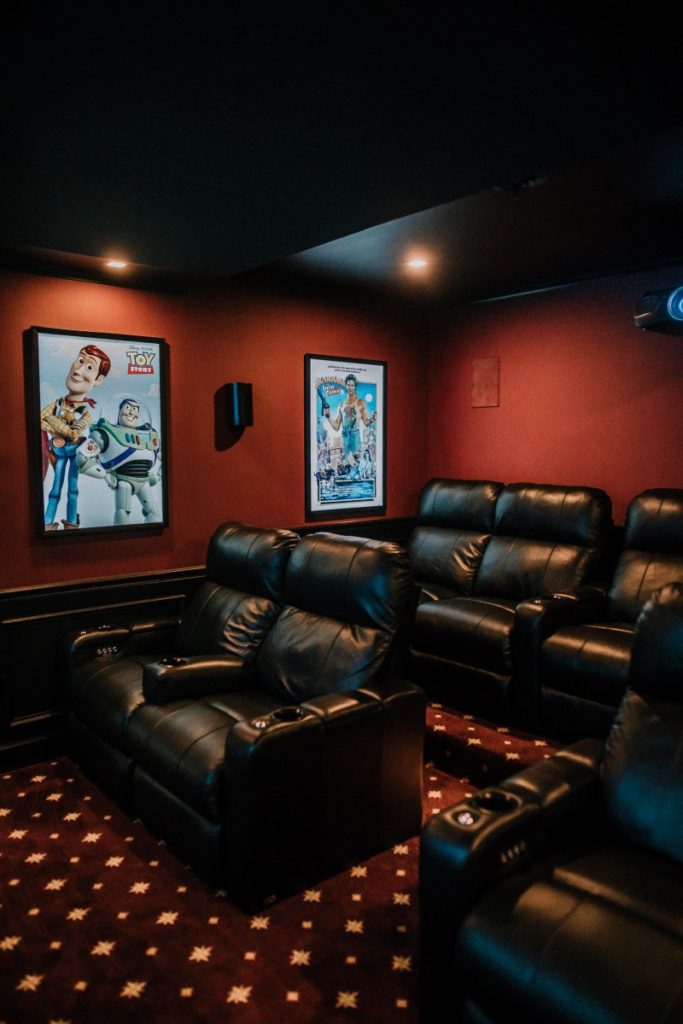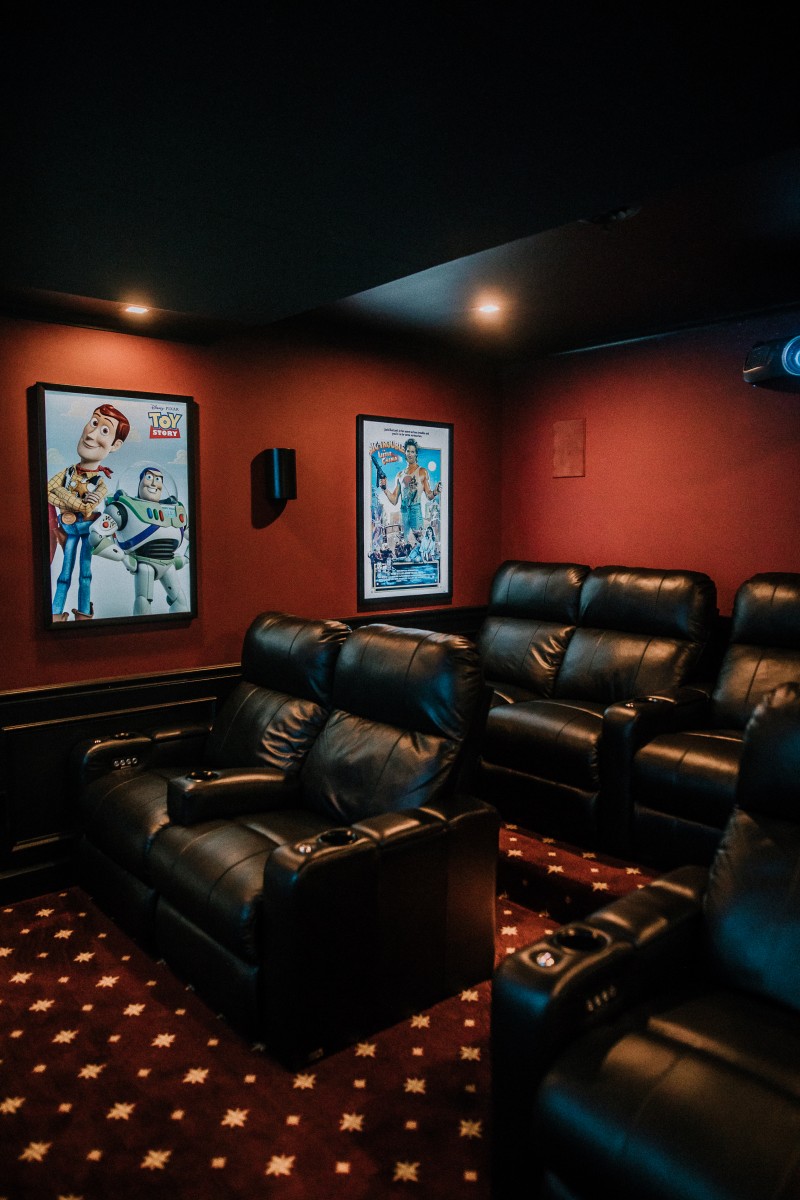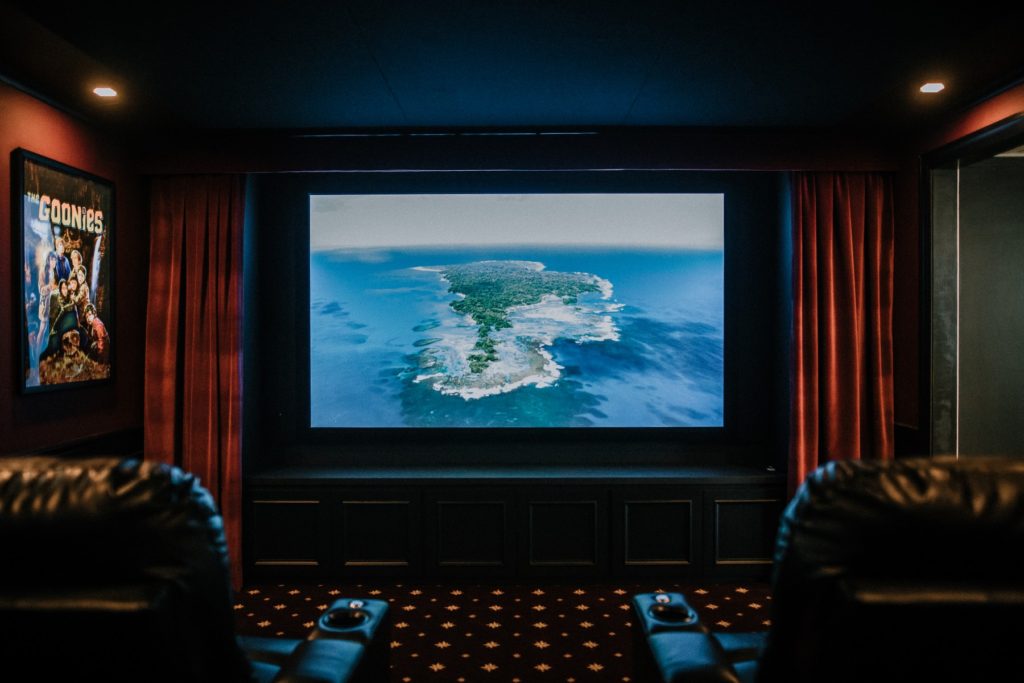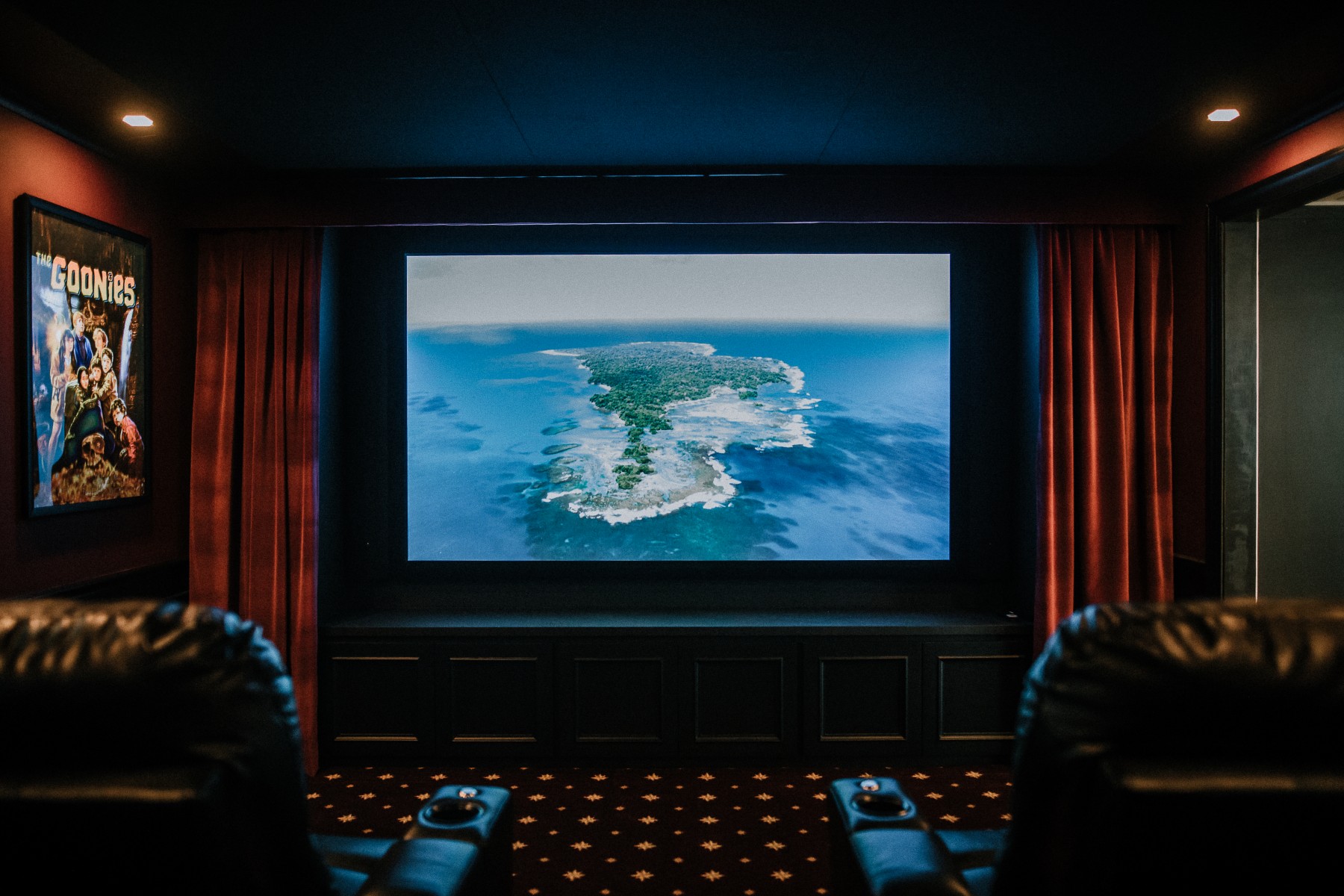 Project Overview
This client reached out to us wanting a vintage home theater. Little did we know, he had been planning this project since he was a little boy. From vintage movie posters and starlit ceiling panels to classic movie theater carpet and a hidden door, he had a clear vision for his home theater and it was our job to bring that unique vision to life.
However, there were still a lot of details to be worked out and final decisions that needed to be made to maximize this incredible renovation. We designed functional built-in cabinetry to store everything from pillows and blankets to game consoles and movies. We also implemented a fully automated audio and visual system that could be controlled from your seat so you never have to get up to adjust the lights or turn on the projector.
Electrical
Low-Voltage Lighting
Custom Carpentry
Drywall
Painting & Finishing
Vintage Carpet
Home Theater Automation
Hidden Entry Door
Before & After
Slide the orange handle below left and right to see the before and after photos of this project!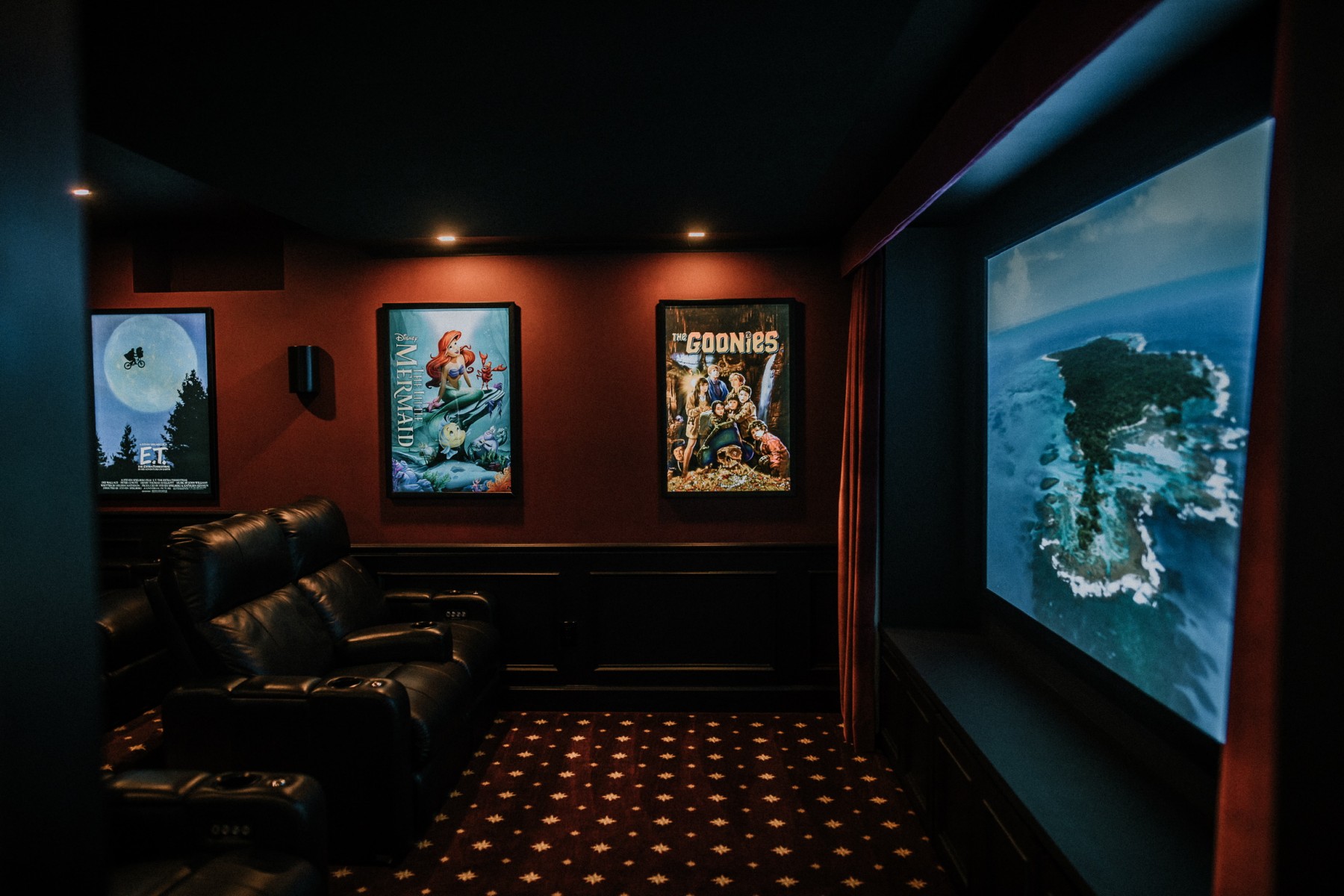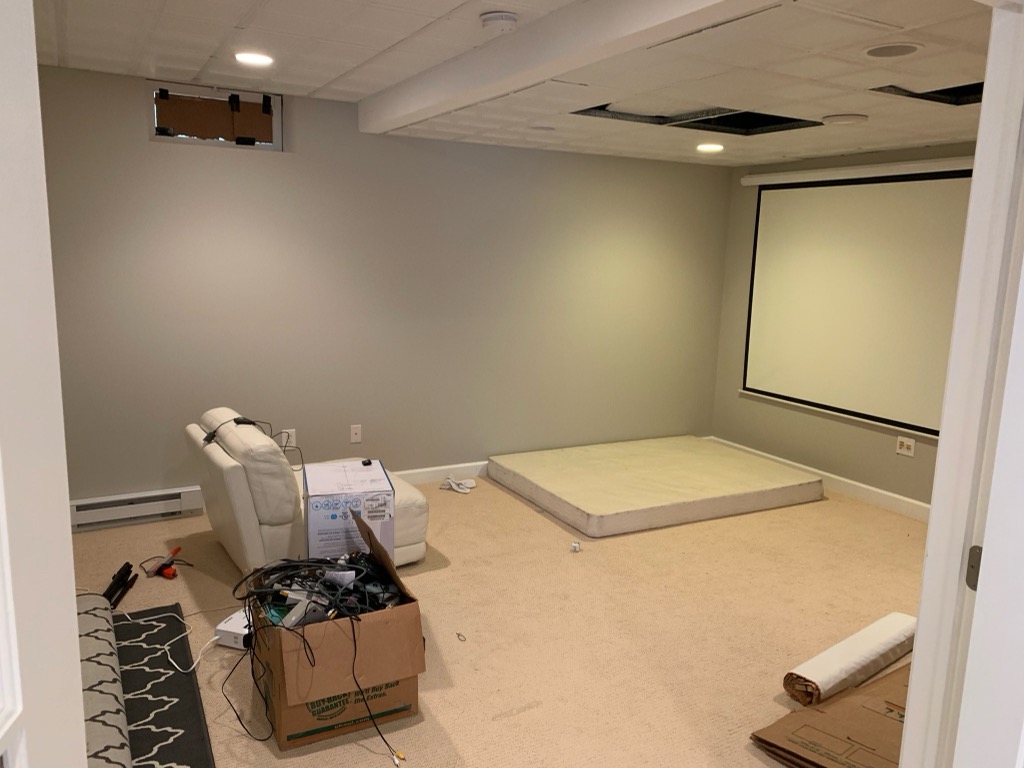 Renovation Video
Watch the video below to see this incredible transformation take place as well as some of the unique features that made this project special.
Project Image Gallery
View the images of the completed project and the final results of our teams hard work