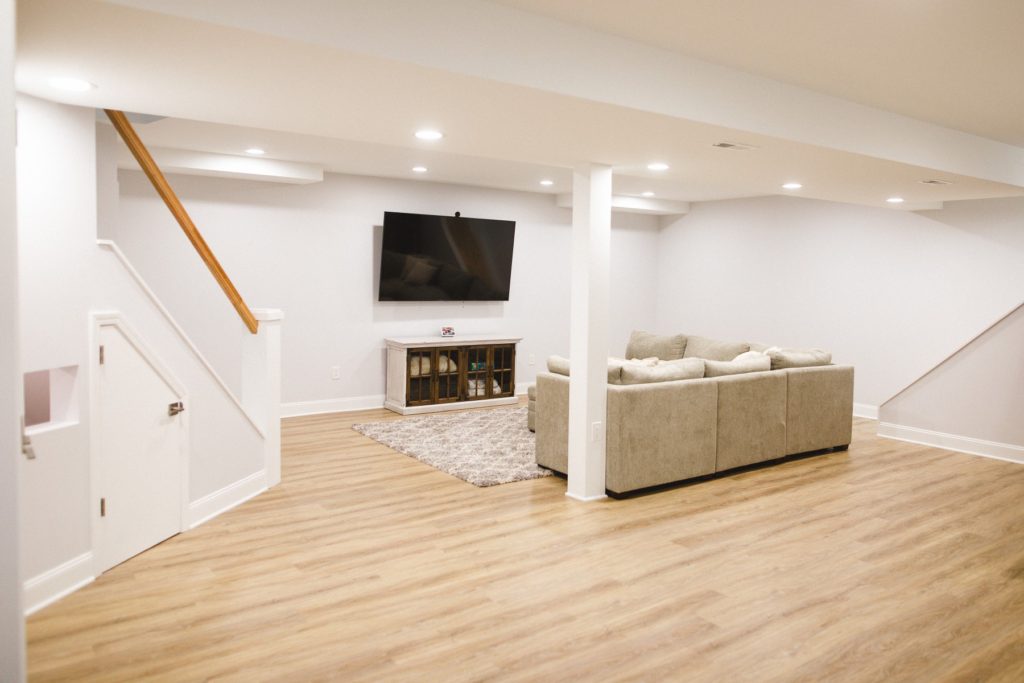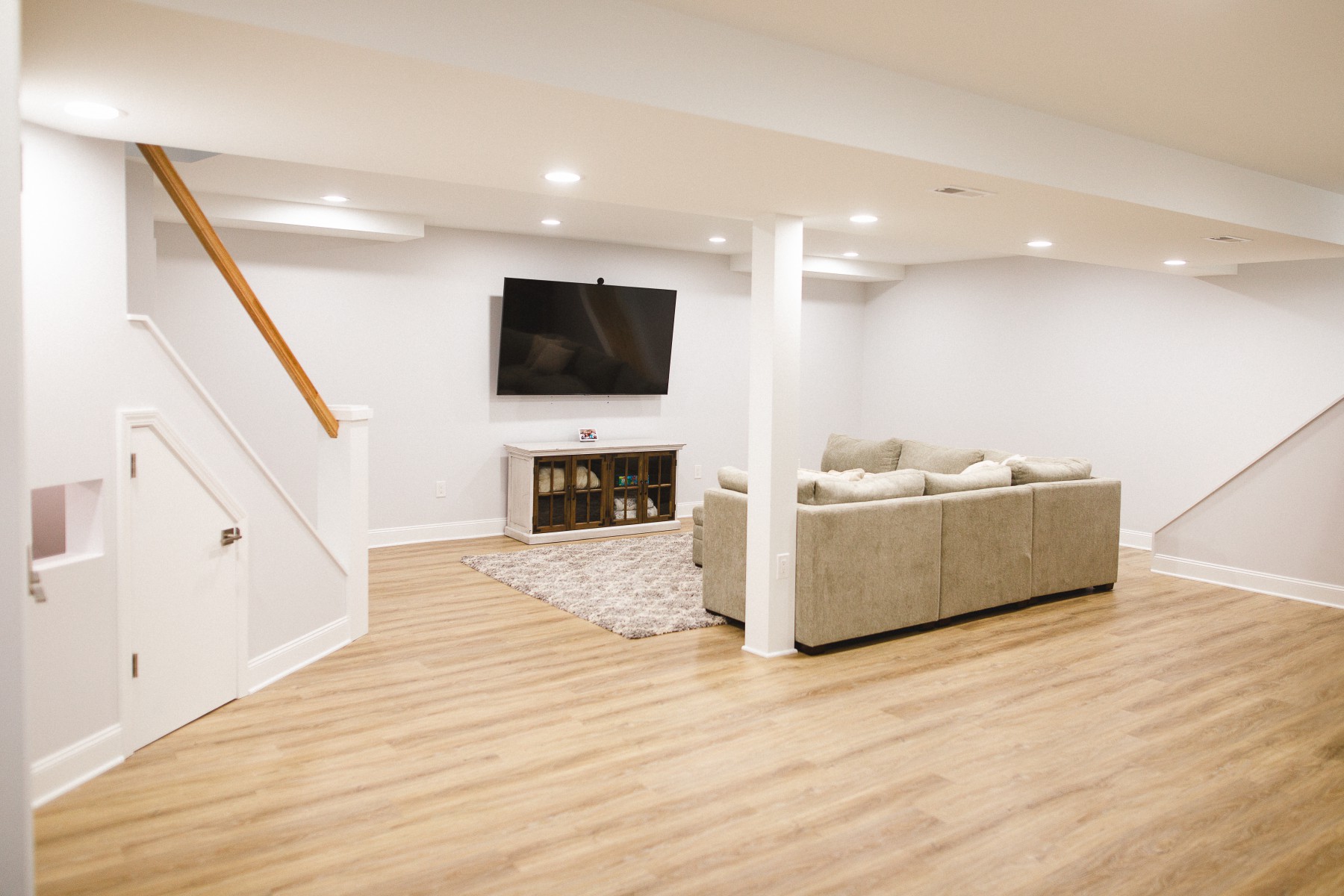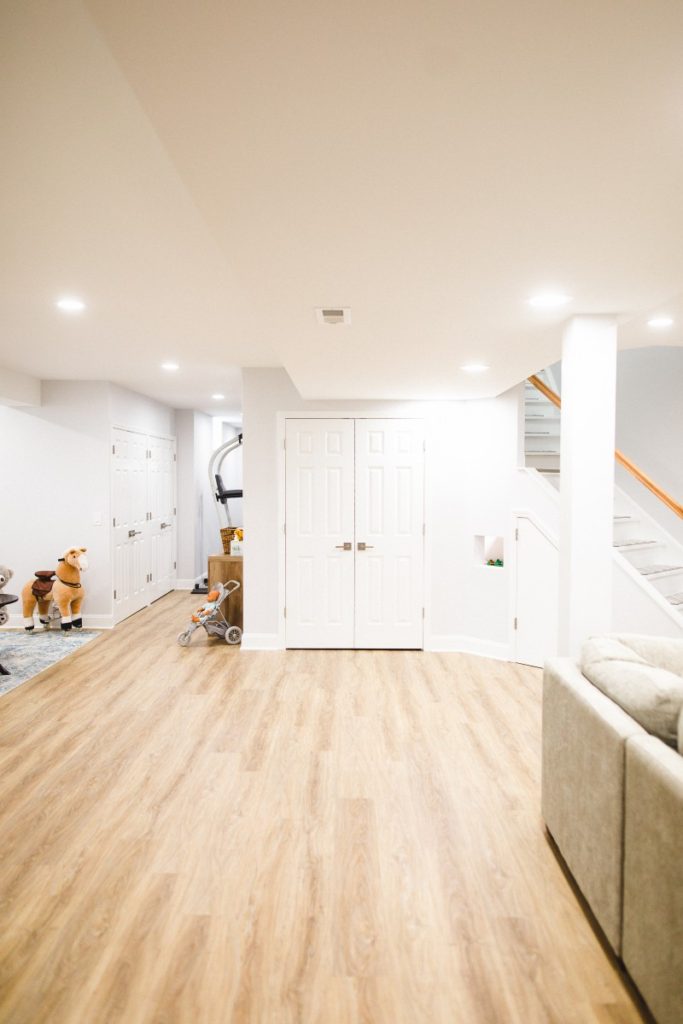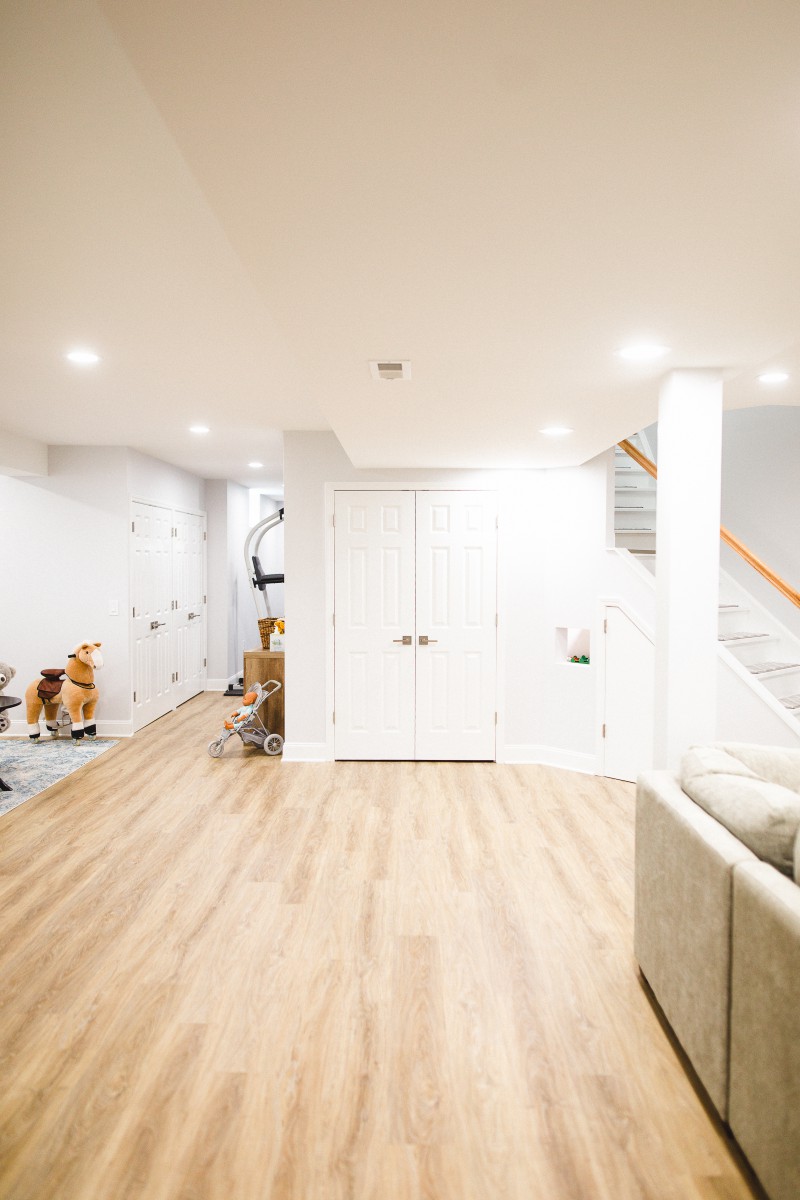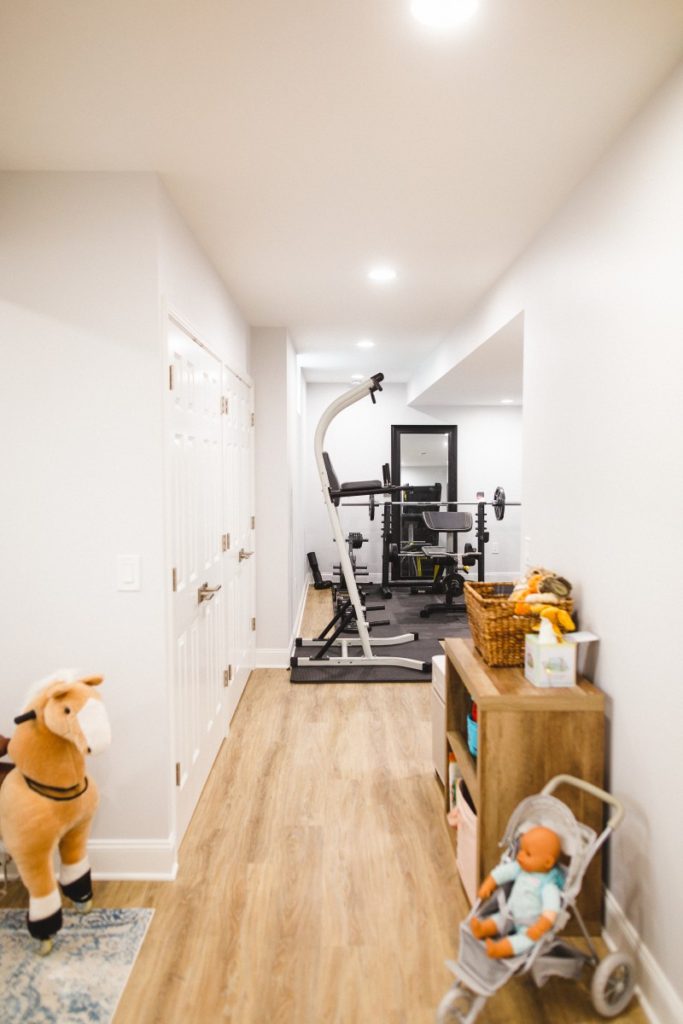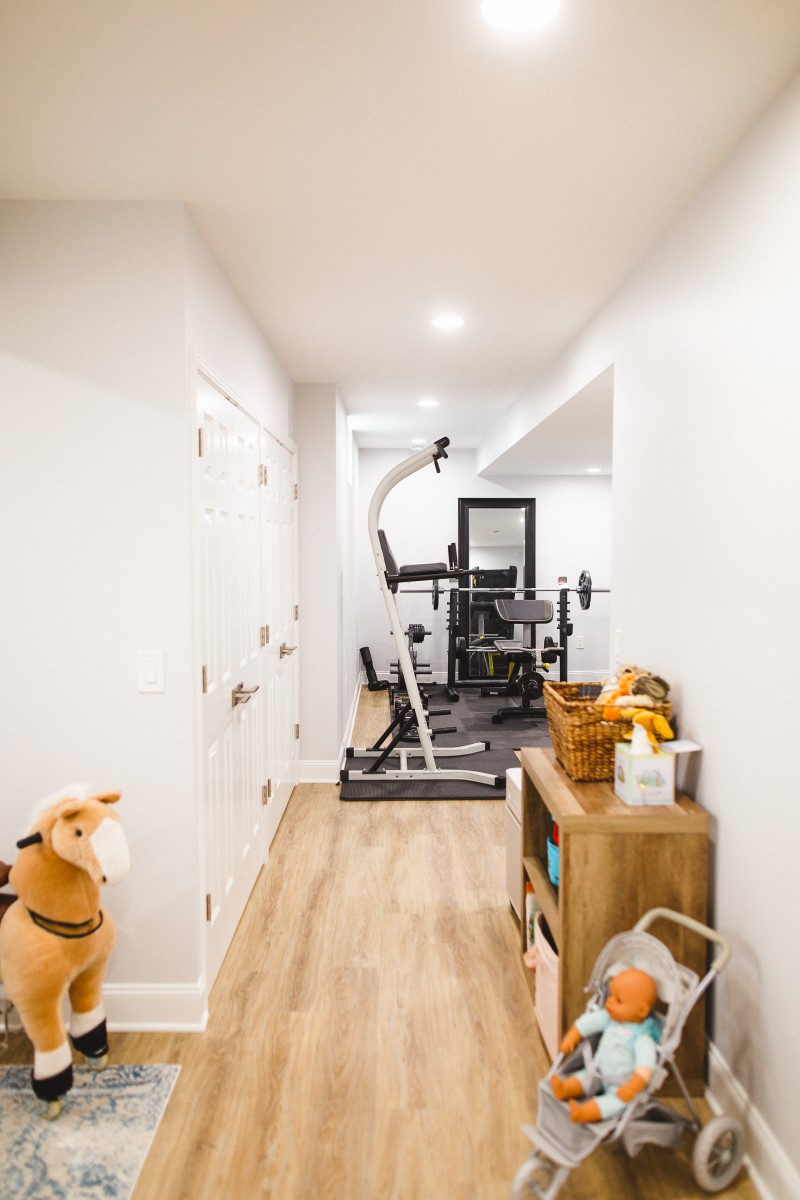 Project Overview
This unique project was extremely fun to work on — not only because we love finishing basements, but because our client thought outside the box (just like we do). Like many families with children, this couple asked us to create a space that their kids could enjoy while they caught their breath. Our response? Say no more, we've got you covered!
Lighting is an essential part of any basement renovation. With little natural light to work with, it's important to make sure the lighting creates a bright, inviting space! Nobody wants to go to a poorly lit area with small windows to relax or play games, especially children! That's why we made sure to provide ample lighting on zoned dimmers so that everyone can feel comfortable and enjoy the space in their own way. They can even change the color of the lights from their phone!
We worked closely with the homeowner to make the best use of every corner of their basement. From a hidden floor hatch in the living room leading to a custom butcher block slide to a dollhouse under the stairs with its own window and door, we made sure that this family maximized the potential of their basement!
Custom Lighting
Flooring
Painting & Finishing
Framing & Drywall
Design Layout
Custom Play Area
Trap Door & Slide
Under Stair Hideout
Fitness Room
Before & After
Slide the orange handle below left and right to see the before and after photos of this project!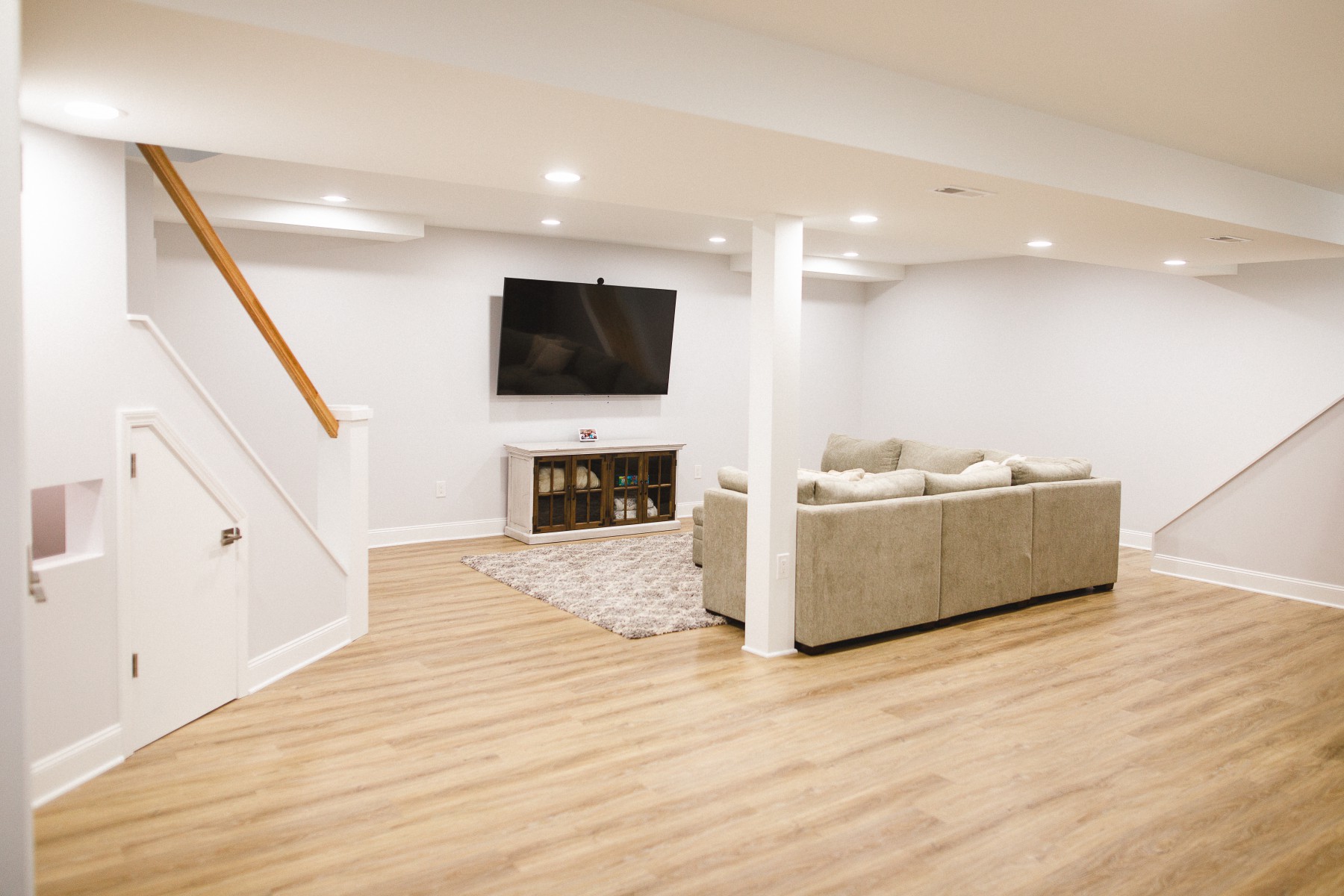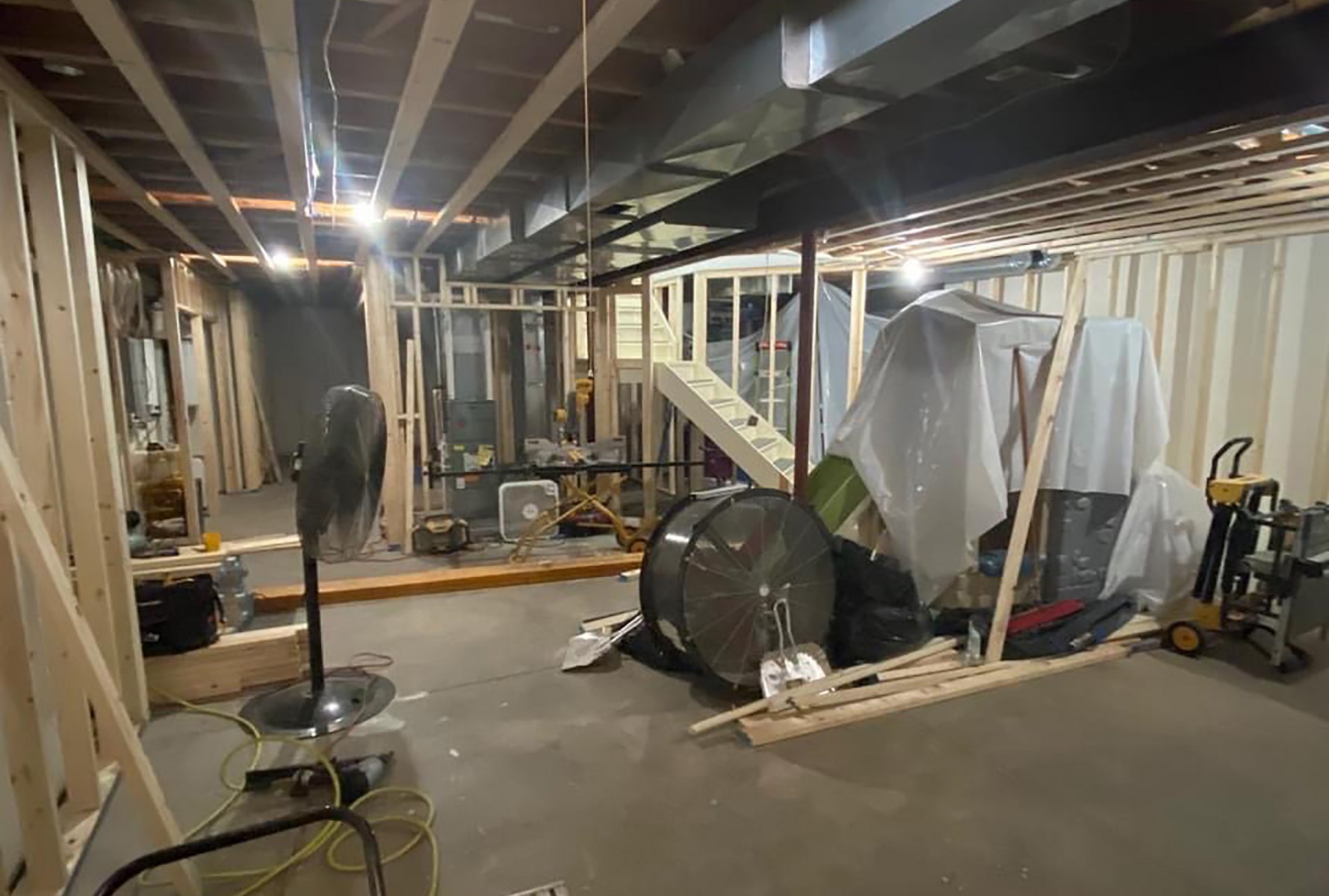 Project Image Gallery
View the images of the completed project and the final results of our teams hard work