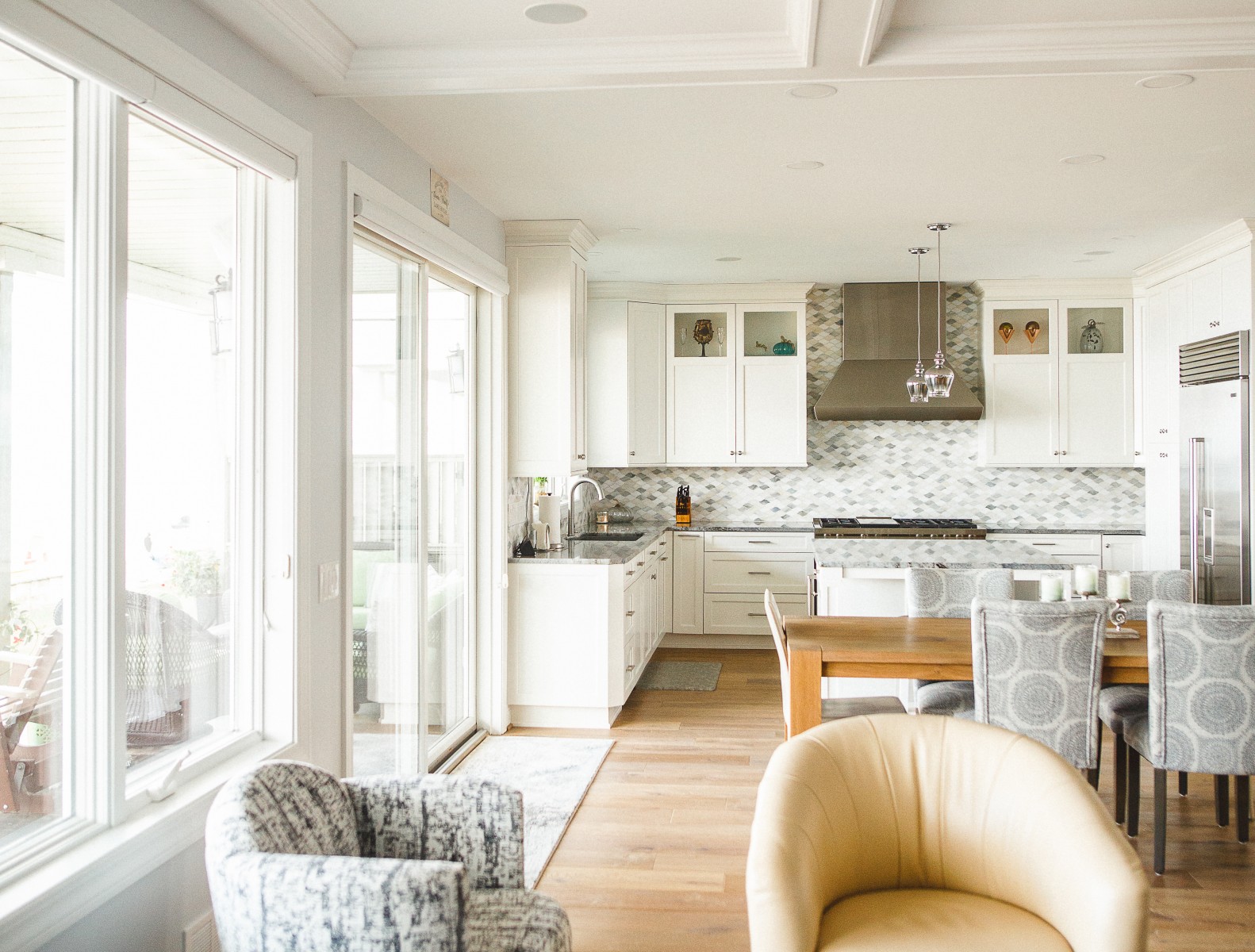 How to find the right company for your home renovation project
Learn how to find and hire the right company for your next home renovation project.
Experienced and easy-to-work-with professionals are a make-or-break to any renovation. But locating and hiring dependable pros isn't always as easy as it may seem. Use these tips to find dependable people for your next project:
Define the Job
Without establishing the exact parameters and expectations for the job, you'll experience delays, bloated prices, and end up unhappy. Determine your job's size and difficulty before you hire a contractor. Make note of specialized parts of what you're looking for as you analyze your project. Highlighting these things will save time and eliminate any mid-project surprises, for you and anyone you hire.
Find the RIGHT Professional
Ask around. Sometimes friends, family and other professionals can help locate a dependable contractor. If word of mouth doesn't reveal a suitable pro, ask local lumber yards or material suppliers for their best recommendations. For specialty jobs, ask qualified retailers, like tile or paint shops, to recommend a pro. HomeAdvisor and other online marketplaces can also help you find dependable people.
Do More Unbiased Research
When you think you've found the right professional for your job, take a look at their website and social outlets. Check reviews and see that the project you're looking to have done is something they can do and that their clients have been thrilled with.
Host Interviews & Get Quotes
Once you've found who you're looking for, set up interviews or quotes with them to ensure you are in fact hiring the best candidate. Some questions you could ask your potential partner:
Are you insured? (Make sure your contractor carries workers' compensation, automobile liability and general liability insurance.)
Do you have references? (Ask to speak to several of your pro's past subcontractors or clients. A quality contractor will be happy to provide these references.)
Are you experienced with this kind of job? (Hiring an inexperienced contractor can lead to mistakes and job delays. Make sure your pros are familiar with the size and scope of your project.)
Developing the right relationship with your contractor initially is a crucial step in the progress of your project, and getting all that you want from your renovation. If you're ready to find the right professional for your project, or would like a pressure-free, complimentary quote, give Knaub Home Solutions a call: (585) 690-7932! Cameron, our owner, would be more than happy to chat with you.